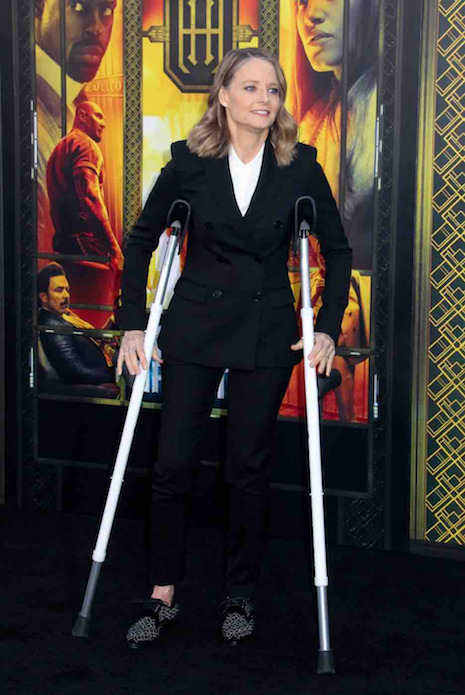 Jodie Foster showed up for the premier of her new science fiction action movie, Hotel Artemis, on crutches yet again. She finished the movie at the end of 2017 but since February Jodie has been hobbling around on crutches. She appeared at the Oscars in early March on crutches. It's mysterious because she's had no cast or apparently healing injury. At the Oscars, Jodie jokingly avoided answering questions about the crutches, but her publicist later said she had a "skiing accident". Almost three months later Jodi is STILL on those crutches. She certainly LOOKS healthy – hopefully it's not serious.
Photo Credit: Pacific Coast News
Click HERE to read more and view the original source of this article.


Loading ...