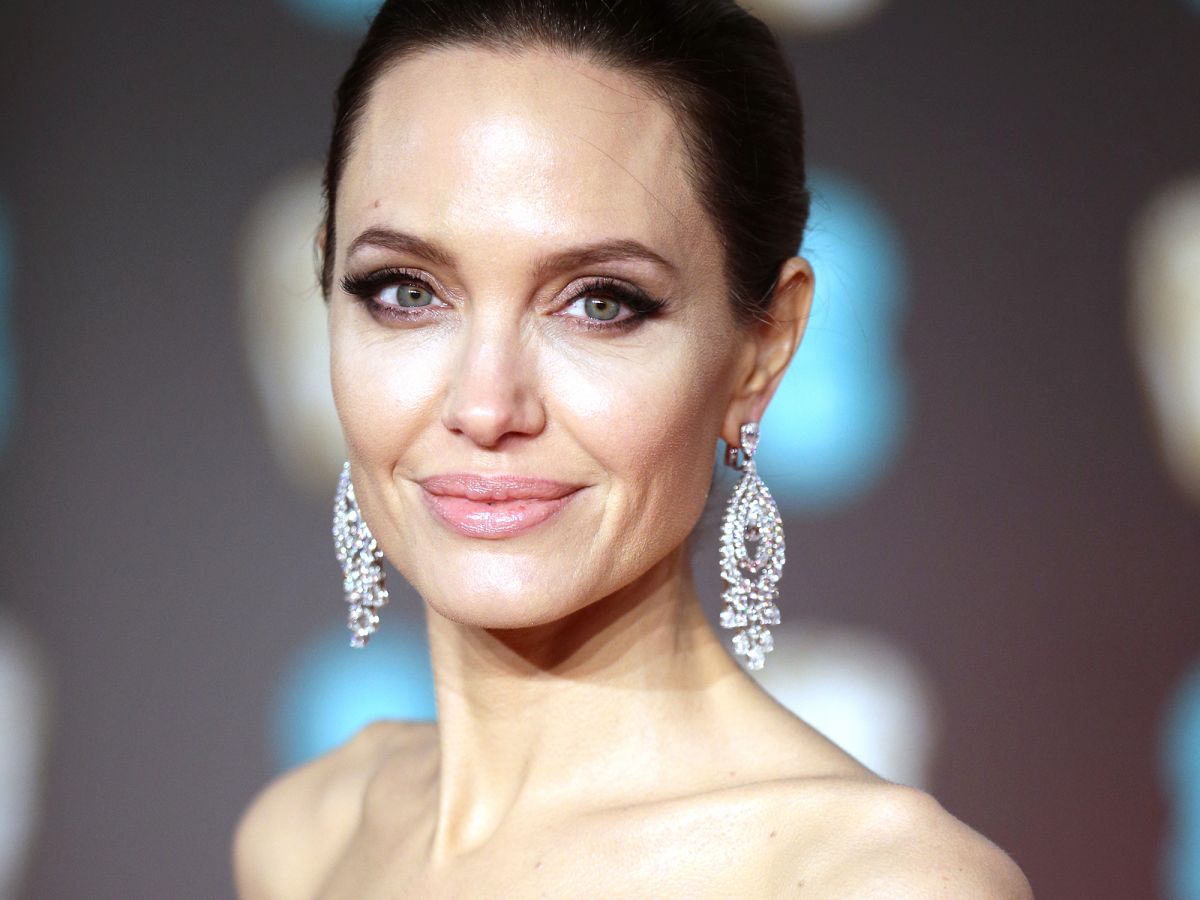 Take a look at Angelina Jolie 's filmography, and you might never believe that the woman who has transformed herself into iconic — and instantly identifiable — characters like Lara Croft, Maleficent, and Gia Carangi has a strong signature beauty look all her own.
Although her IMDb page would suggest that Jolie is game to try any and every hair color, cut, and style an on-set hairdresser could dream of, the actress and humanitarian's red-carpet look is almost always relegated to the simple and classic. And in an age of being extra with every aspect of your routine, there's something to be said for Jolie's knack for being consistently low-key without ever missing a beat.
In honor of her 43rd birthday, we rounded up Jolie's best beauty looks from 1998 to 2018, ahead.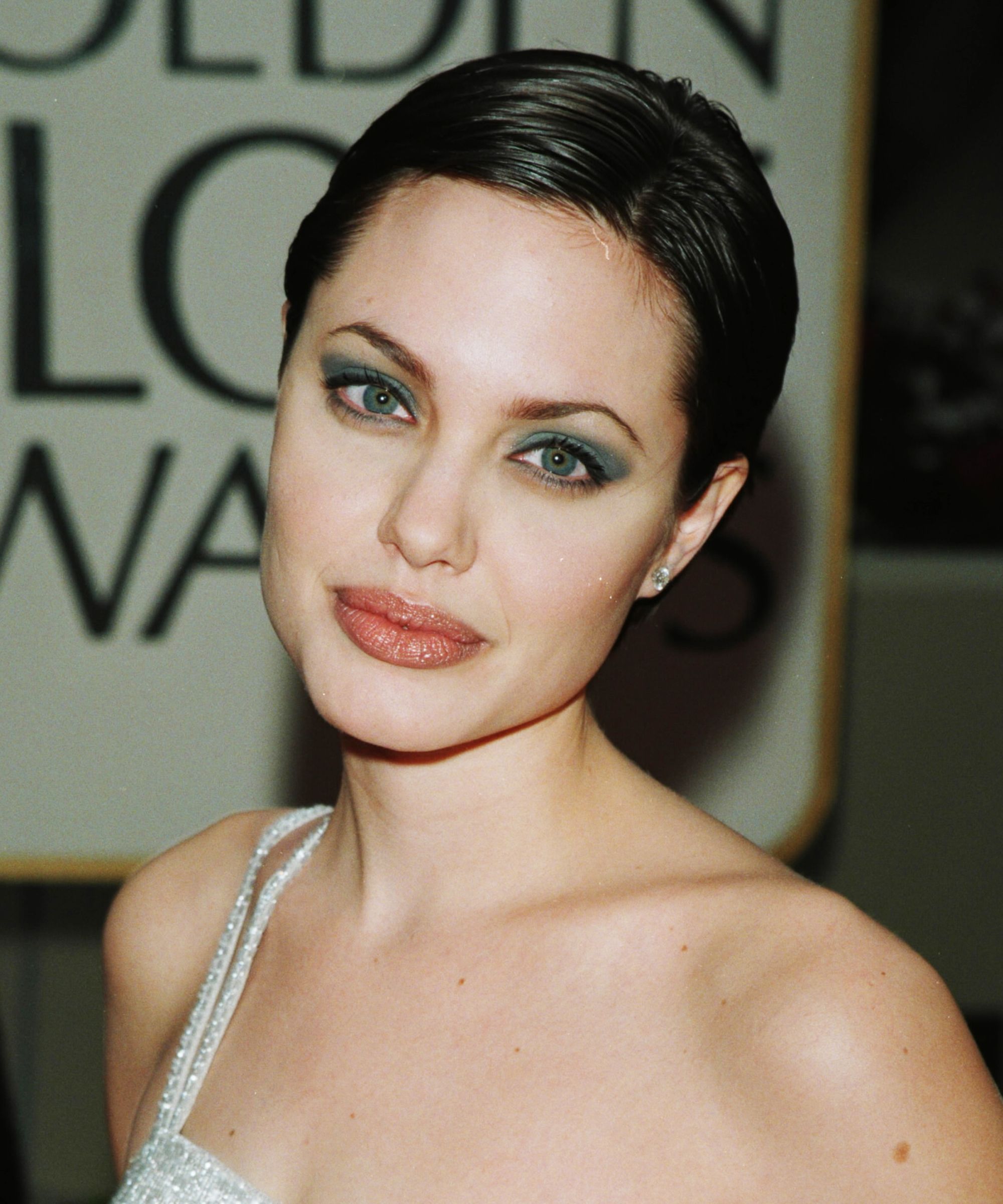 Just because 1998 was the first year Jolie was nominated for a Golden Globe didn't mean she was prepared to play it safe on the red carpet. Back before her days of subtle trims and bare-faced makeup, Jolie was the '90s beauty risk-taker of our dreams — teal eyeshadow and all.
Photo: Frank Trapper/Corbis/Getty Images.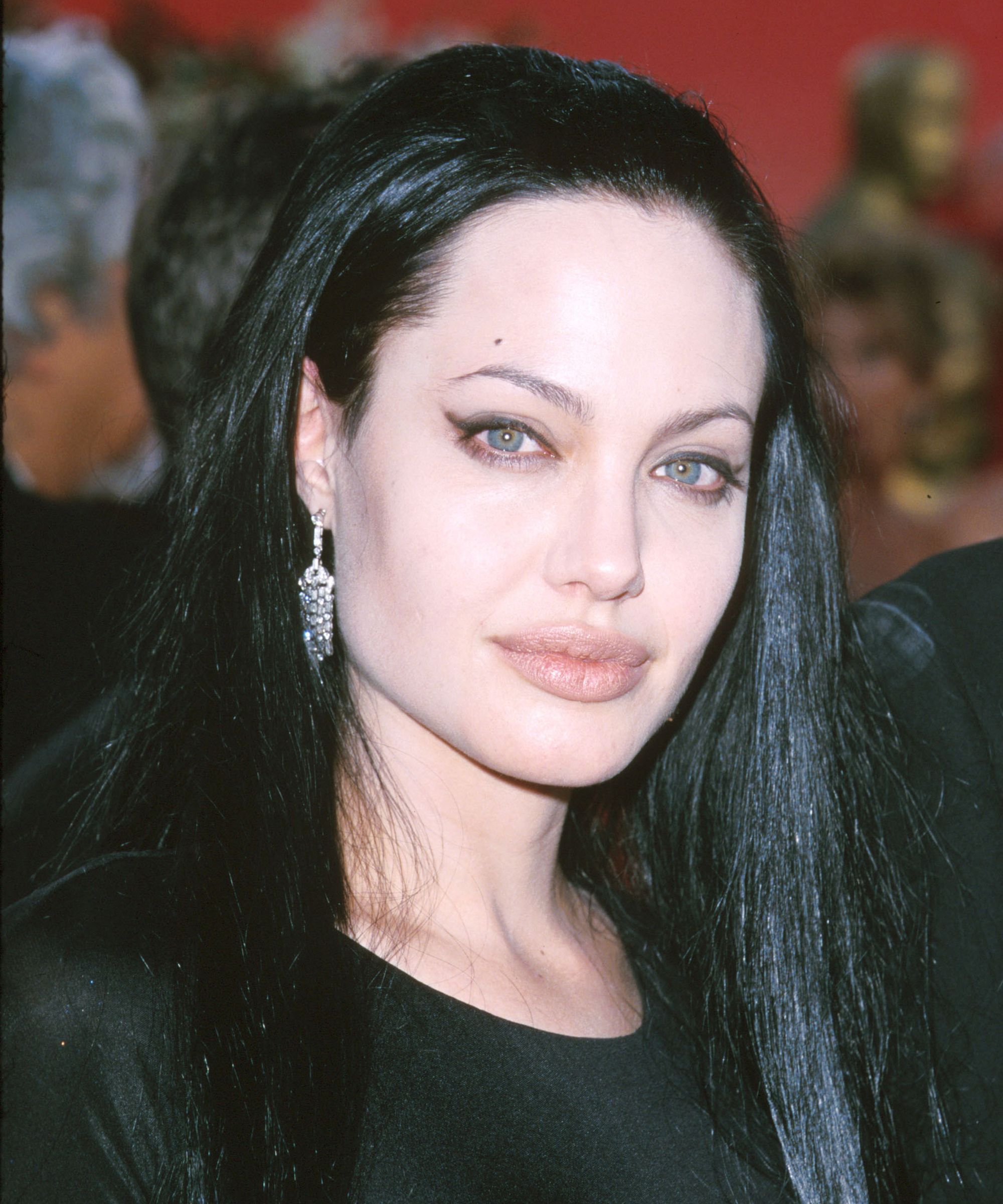 Two years later, we got a glimpse of Jolie during her short-lived, albeit memorable, goth years — you know, not too long before she was wearing a vial of Billy Bob Thornton's blood around her neck. Still, whirlwind relationship aside, Jolie's daring look meant back-grazing jet-black hair, smoky lash lines, and cat-eyes so sharp Kat Von D would be jealous.
Photo: Steve Granitz/WireImage.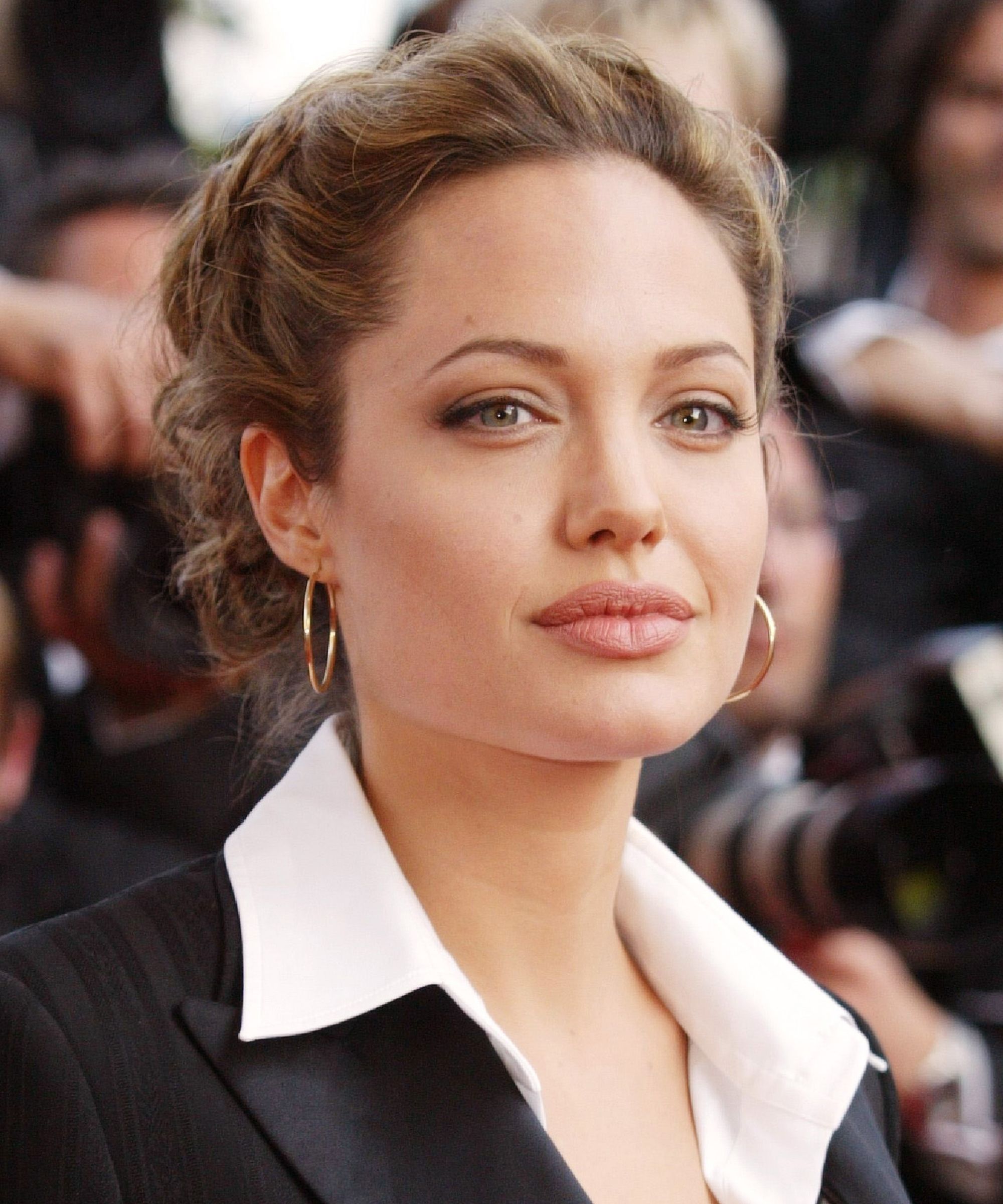 Fast forward to 2004 in Cannes, and Jolie briefly ditched her dark roots for something brighter. Thanks to a few sun-kissed highlights, Jolie's look was less gloomy badass and more Hollywood It-girl.
Photo: Tony Barson Archive/WireImage.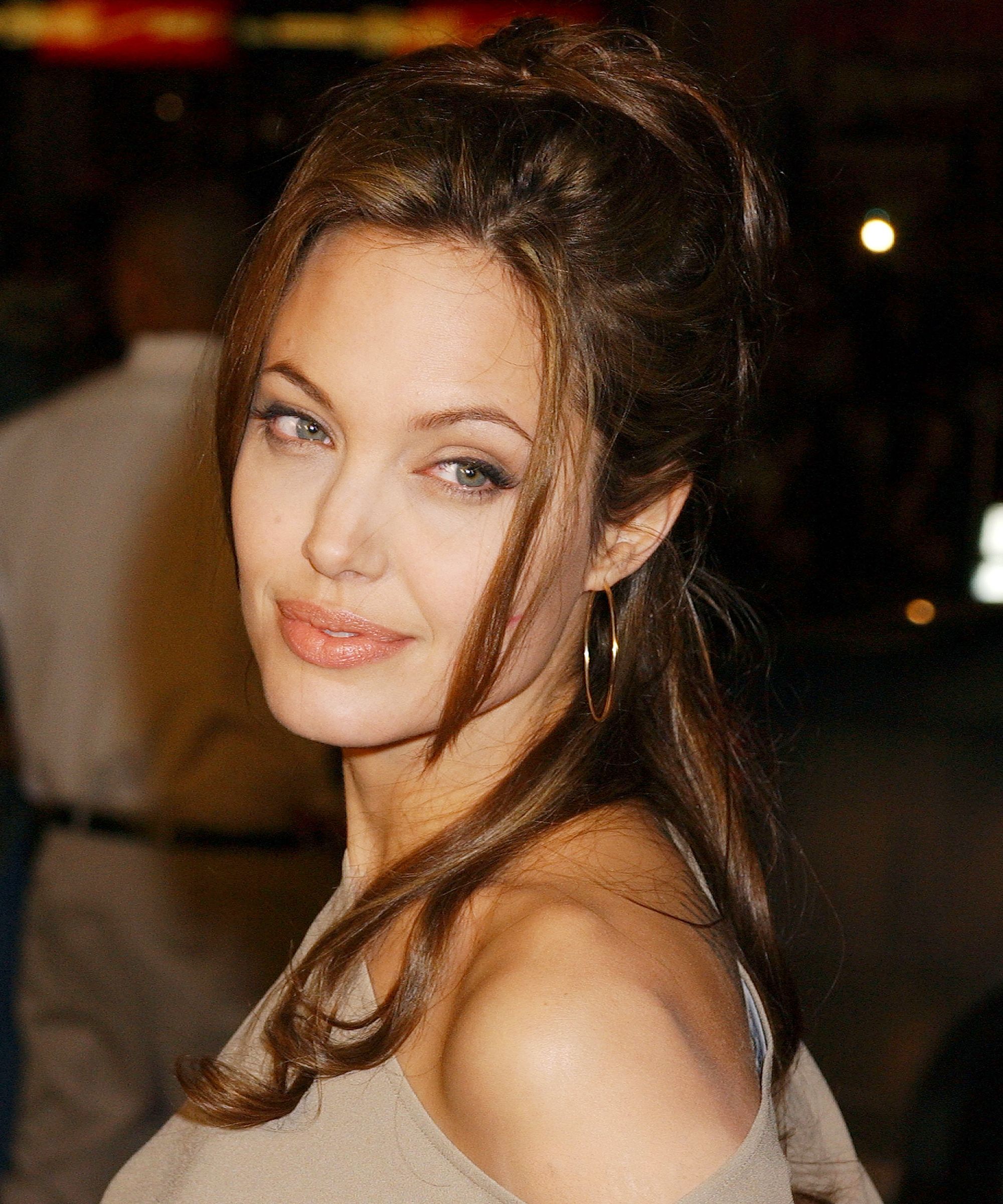 That same year, Jolie broke out a signature hairstyle that we'd see for years to come: the half-tied updo featuring loose tendrils. This was also around the same time fans began to notice that little to no makeup at all was Jolie's red-carpet comfort zone — and it worked.
Photo: Gregg DeGuire/WireImage.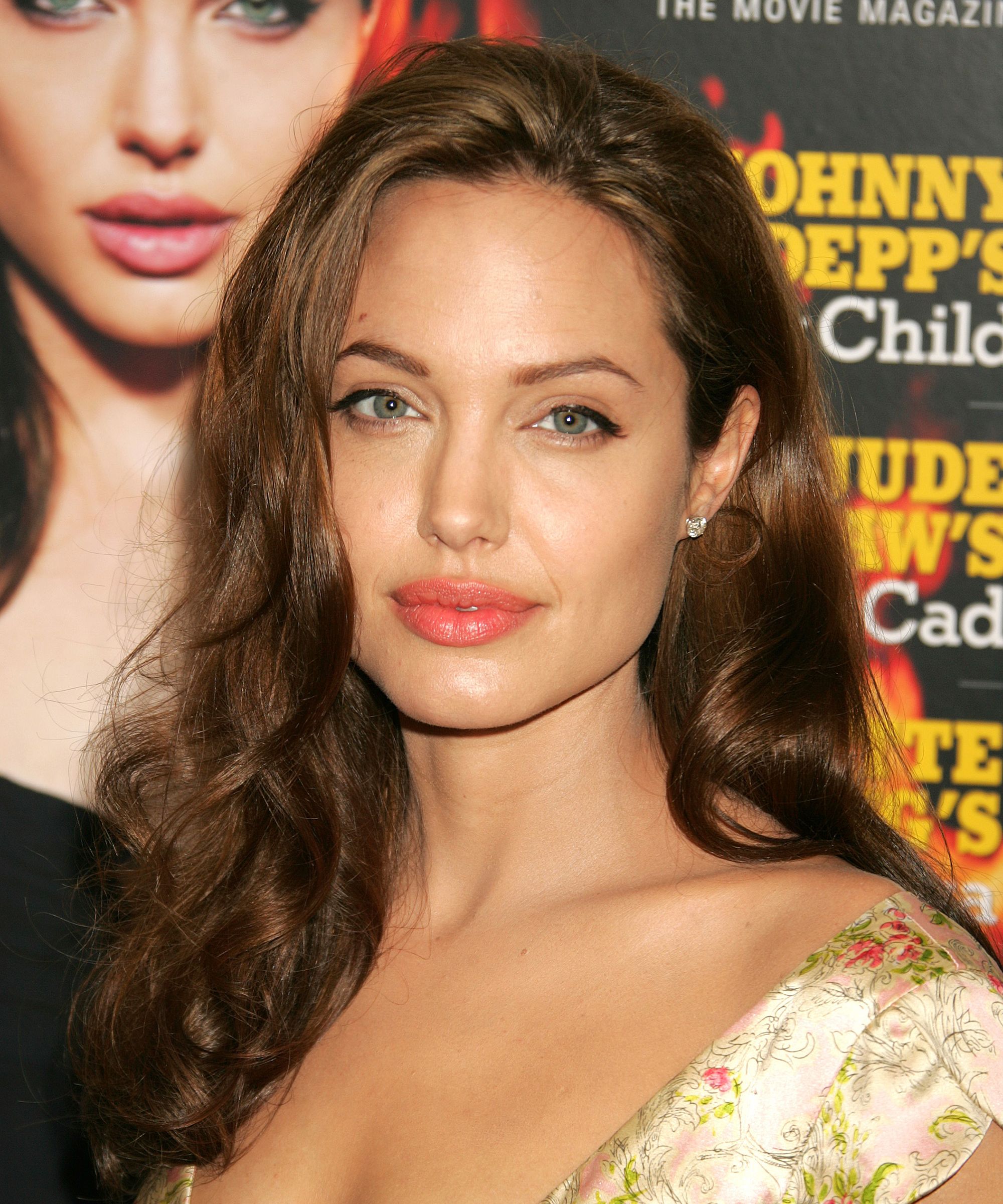 Catching a vibrant color on Jolie's lips is a sight to behold, because in her two decades in the spotlight, the actress rarely ever goes for something vivid. But this appearance was one of her first exceptions, and paired with a glowing complexion and a small streak of eyeliner, Jolie made "no-makeup" makeup a new trend worth trying.
Photo: Jeffrey Mayer/WireImage.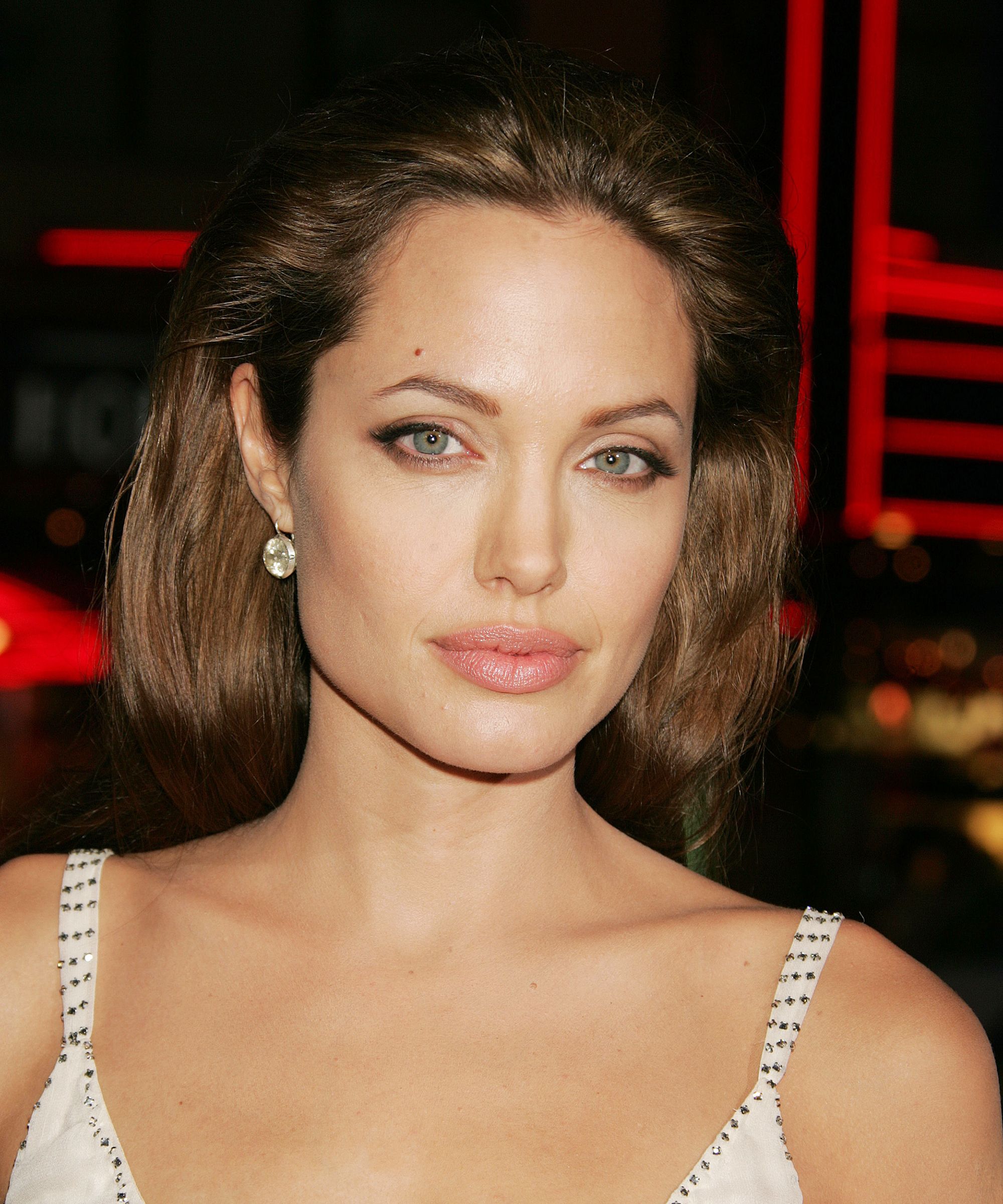 Slicked-back hair that's as full as it is undone is a look we've come to expect from the star; it's one staple that rarely disappoints. Topped off with a dark shadow focused on the outer corners of her lids — her trick to making those blue eyes pop — this combo was a match made in heaven.
Photo: Jeffrey Mayer/WireImage.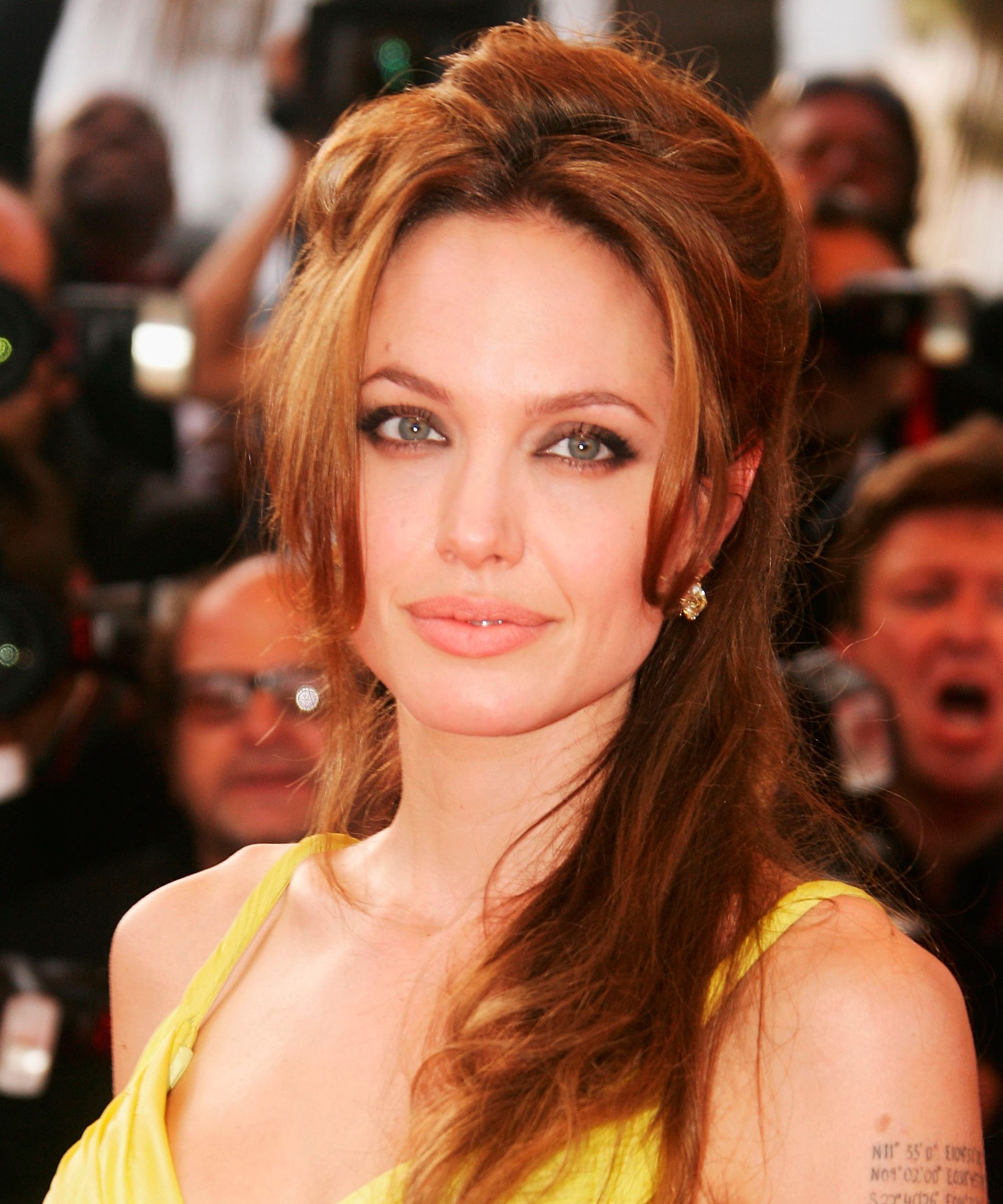 Not unlike Victoria Beckham and Meghan Markle, Jolie's beauty uniform is famously simple for a few reasons: the subdued smoky eye, loose waves that look casually polished, and a go-to nude lip.
Photo: Pascal Le Segretain/Getty Images.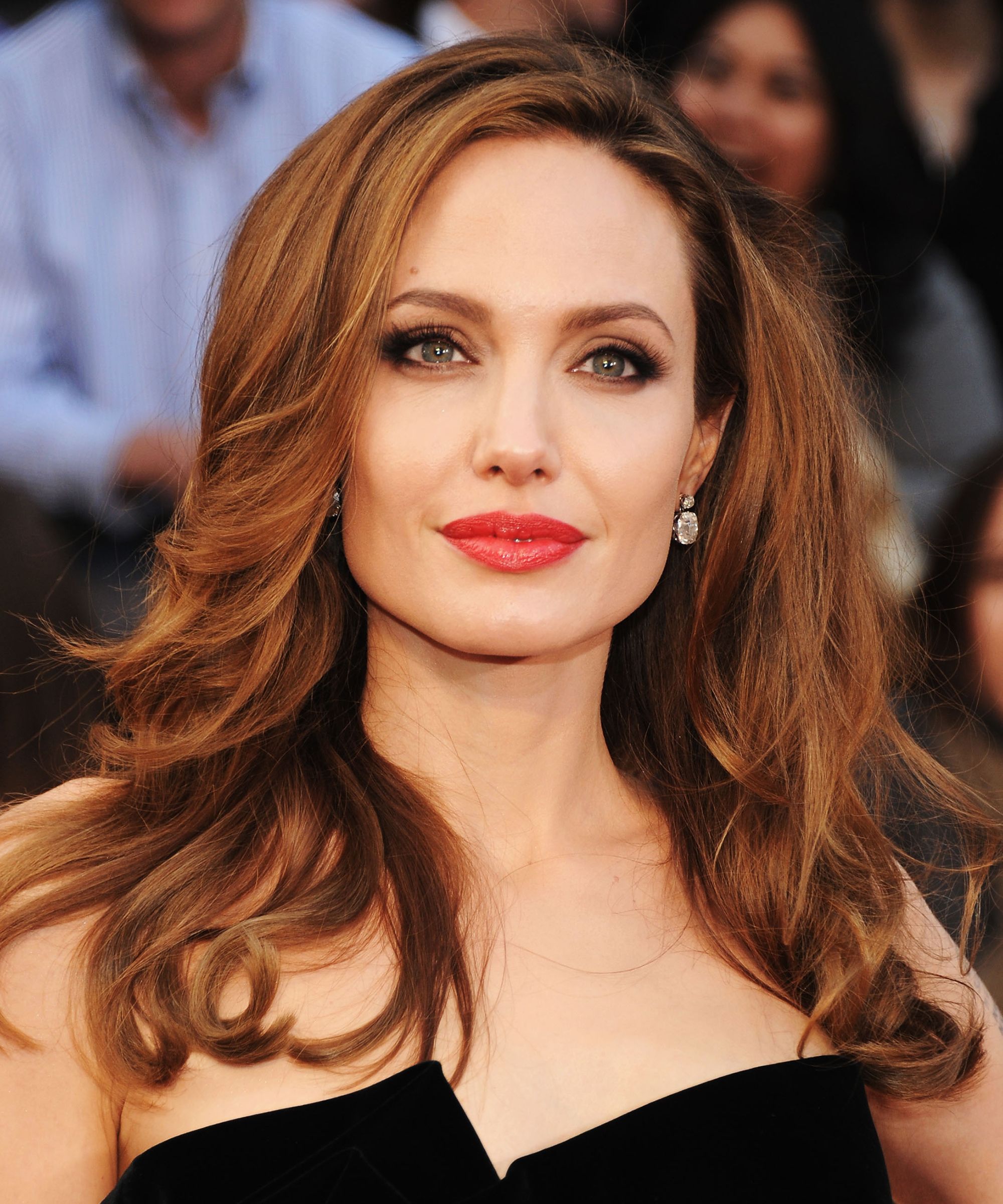 Most people will say this look is so iconic because of the leg slit to end all leg slits, but we'd say it's because of the glossy red lip and auburn waves tousled to perfection. (And the leg slit.)
Photo: Kevin Mazur/WireImage.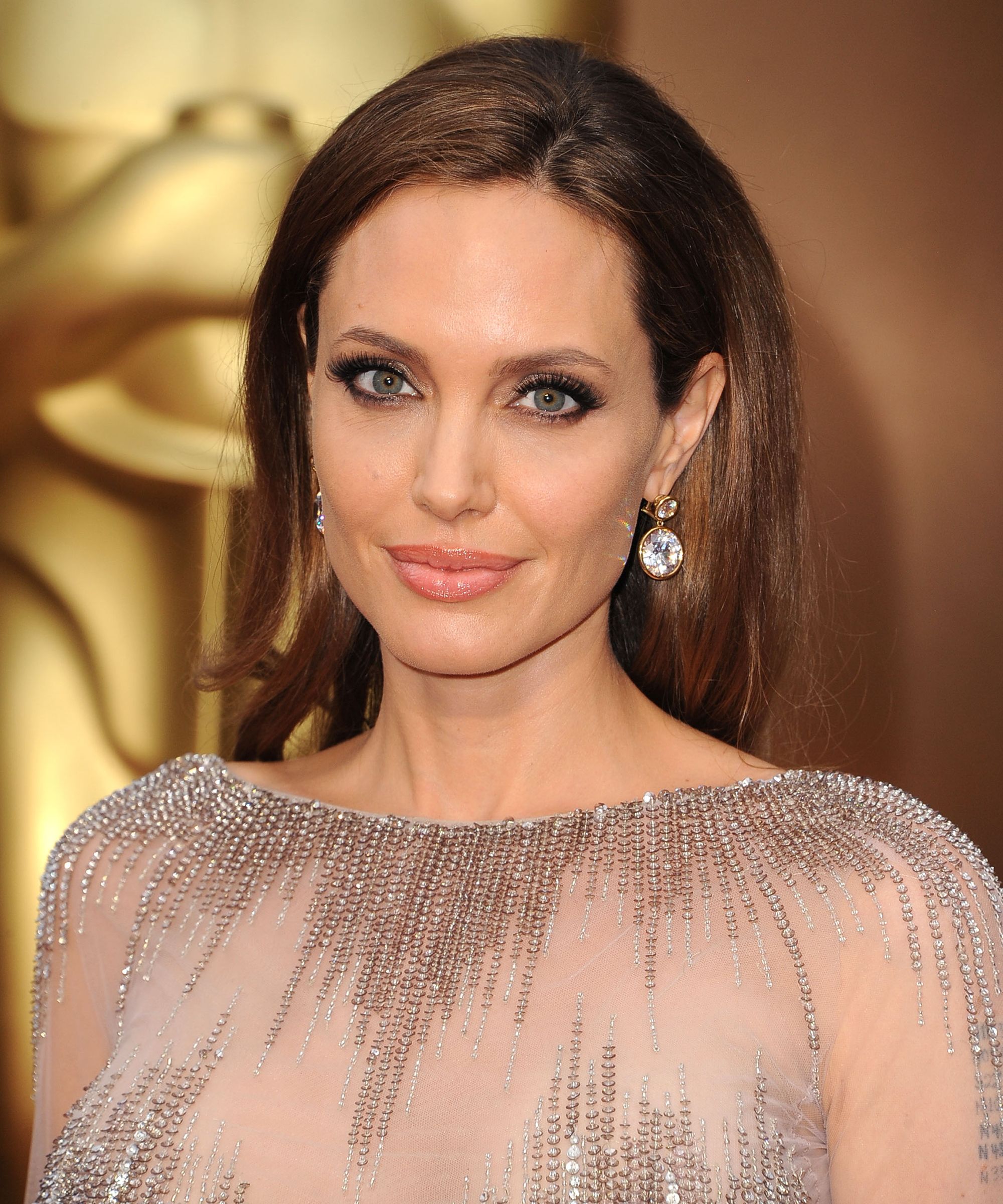 Jolie's makeup artist, Toni G., once told Glamour UK about an easy eyeliner trick that gives the actress a dramatic eye without going overboard. "The more space in this "V shape', the larger and more dramatic the eye will be," Toni explained. "Fill in with shadows, then soften and blend."
Photo: Steve Granitz/WireImage.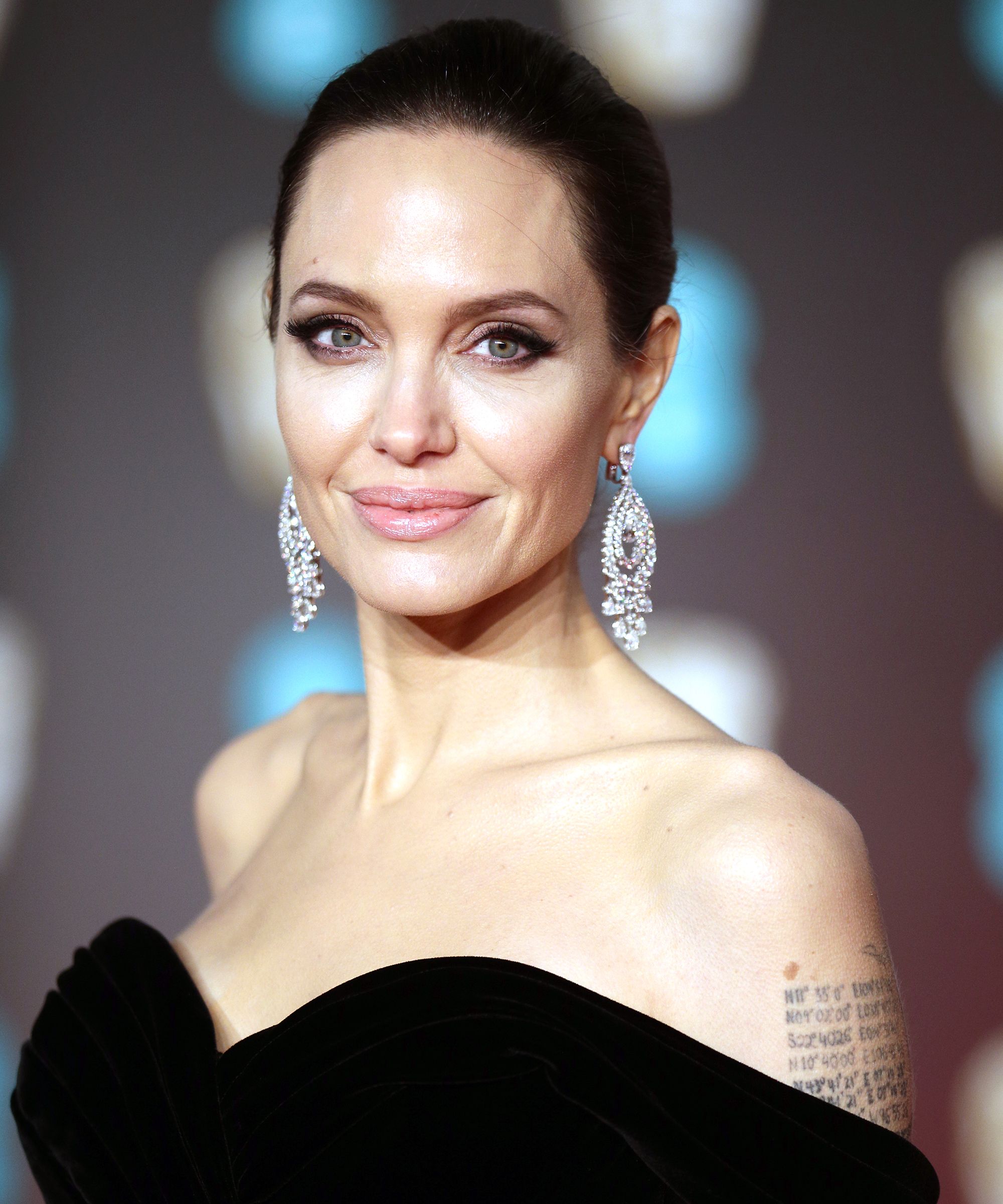 Although her bold shadow days are behind her (that we know of), Jolie's classic look remains.
Photo: Yui Mok/PA Images/Getty Images.
Click HERE to read more from Refinery29


Loading ...