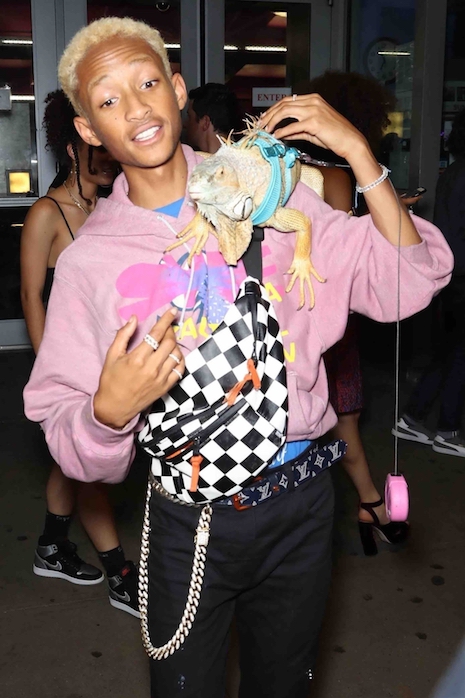 Jaden Smith didn't need a date for the New York premier of his movie Skate Kitchen, his plus-1 was his pet Iguana on a leash. (Jaden and his sister Willow both love reptiles.) The movie documents the lives of a pack of real female skateboarders flourishing in a male dominated subculture in New York. Most of the skaters are the real thing — non-actors – discovered by the director. Jaden, 20, plays a skating romantic interest for one of the girls.
Photo Credit: BACKGRID-USA
Click HERE to read more and view the original source of this article.


Loading ...