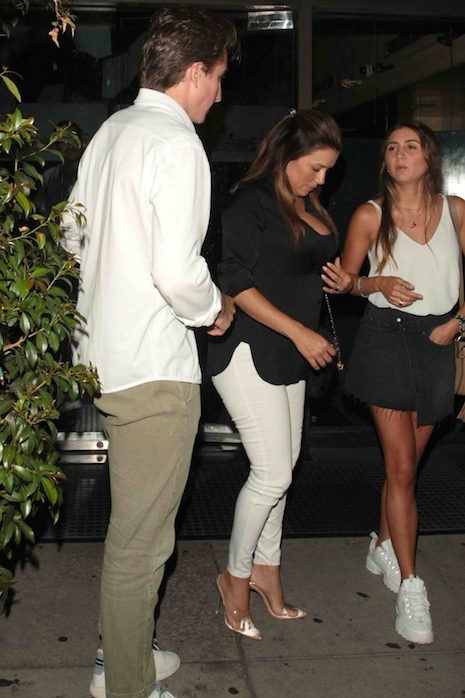 To be honest, we are floored by the notion that Kanye West is now designing women's shoes – AND that people are BUYING them! Everything Kanye knows about women's shoes he has undoubtedly learned from his wife and her sisters. Rather limited experience. Sneakers are one thing – how wrong can you go with those? But Kanye is putting his name on high heels and we can't help but laugh. His collection is dominated by PVC plastic and Eva Longoria wore a pair out last night and she was surprised to find them fogging up from the heat. Her feet don't look that happy either….
Photo Credit: BACKGRID-USA
Click HERE to read more and view the original source of this article.


Loading ...