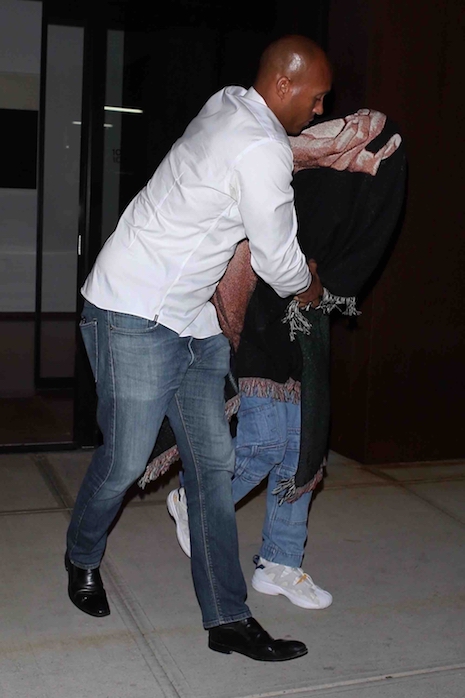 This bodyguard is guiding Kendall Jenner, who's under that blanket, to her car as she leaves her friend Gigi Hadid's apartment building in New York. We figure she and her girlfriends might have had some kind of skin treatment or injections at Gigi's, or else she's having an anxiety attack. Kendall admits she suffers from anxiety and panic attacks, and she often wraps up in a blanket to calm herself down. She even skipped a recent Paris Fashion Week so she could unwind for awhile. Right now Kendall appears to be between boyfriends, although she was last seen with Gigi's brother Anwar Hadid.
Photo Credit: BACKGRID-USA
Click HERE to read more and view the original source of this article.


Loading ...