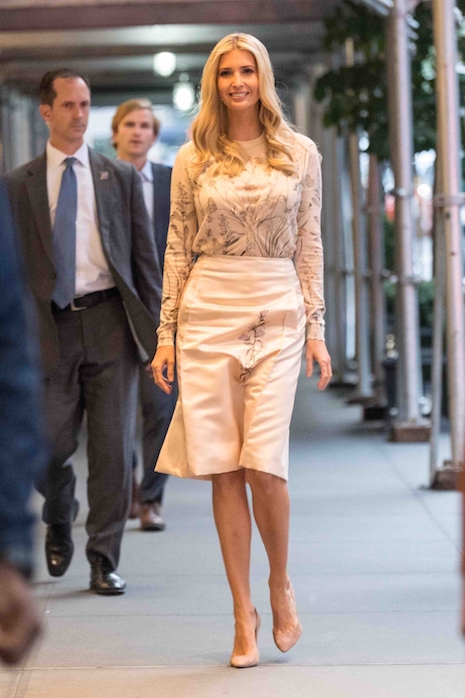 Ivanka Trump is quite beautiful, but she probably wouldn't make it as an actress because she isn't a "lollipop" – she doesn't have a big head and a tiny body. Today she needed extra security to watch her exit her New York apartment because she was on her way to a political conference (in a $4000 outfit) and she's been inundated by women – some movie stars – asking her to support the Kavanaugh accusors and stand up for women. What's a girl to do?
Photo Credit: BACKGRID-USA
Click HERE to read more and view the original source of this article.


Loading ...