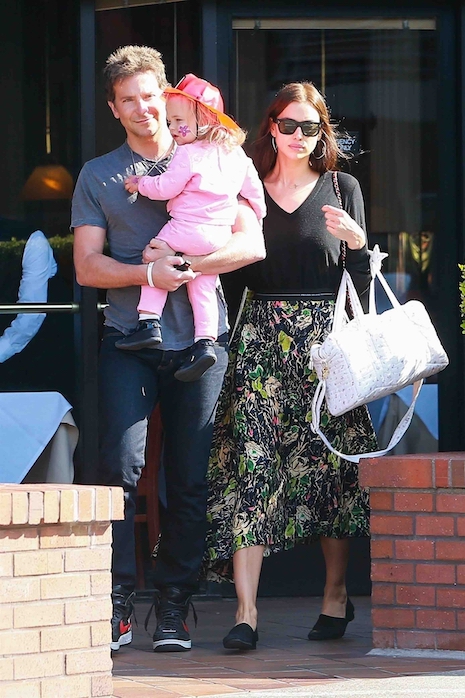 Every time we see Bradley Cooper, Irina Shayk, and their little girl Lea, Bradley is carrying their daughter and looks way more content than Irina. Don't know if the rumors are accurate – that the couple is having problems. Bradley doesn't drink and is happy staying home when he's not working, while Irina wants to go out and have fun. Maybe they don't talk about marriage because they're not absolutely certain it's a great idea. But Bradley is just about the happiest father we've ever seen.
Photo Credit: BACKGRID-USA
Click HERE to read more from this author.


Loading ...