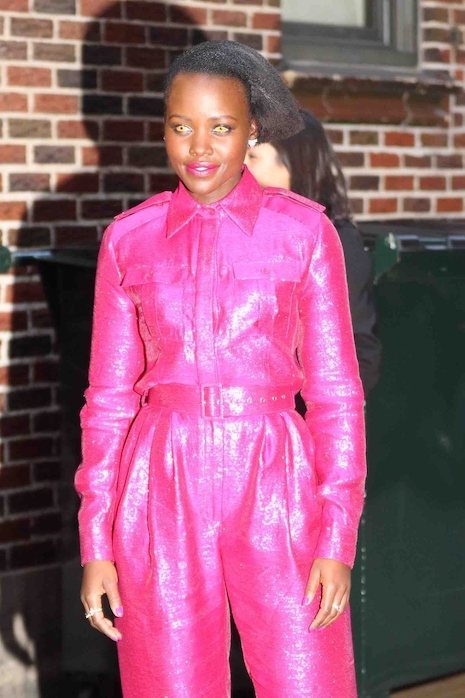 Uh-oh, we see a trend developing here, and we're not talking about the shiny pink jumpsuit. 12 Years a Slave star (and Oscar winner) Lupita Nyong'o is currently promoting her new horror film Us, and she's been turning up at premiers and promotional events with startling EYE colors. She wore RED contacts to the UK premier and these YELLOW contacts in New York. Can her own collection of all-occasion Lupita colored eye contacts be far behind?
Photo Credit: BACKGRID-USA
Click HERE to read more from this author.


Loading ...