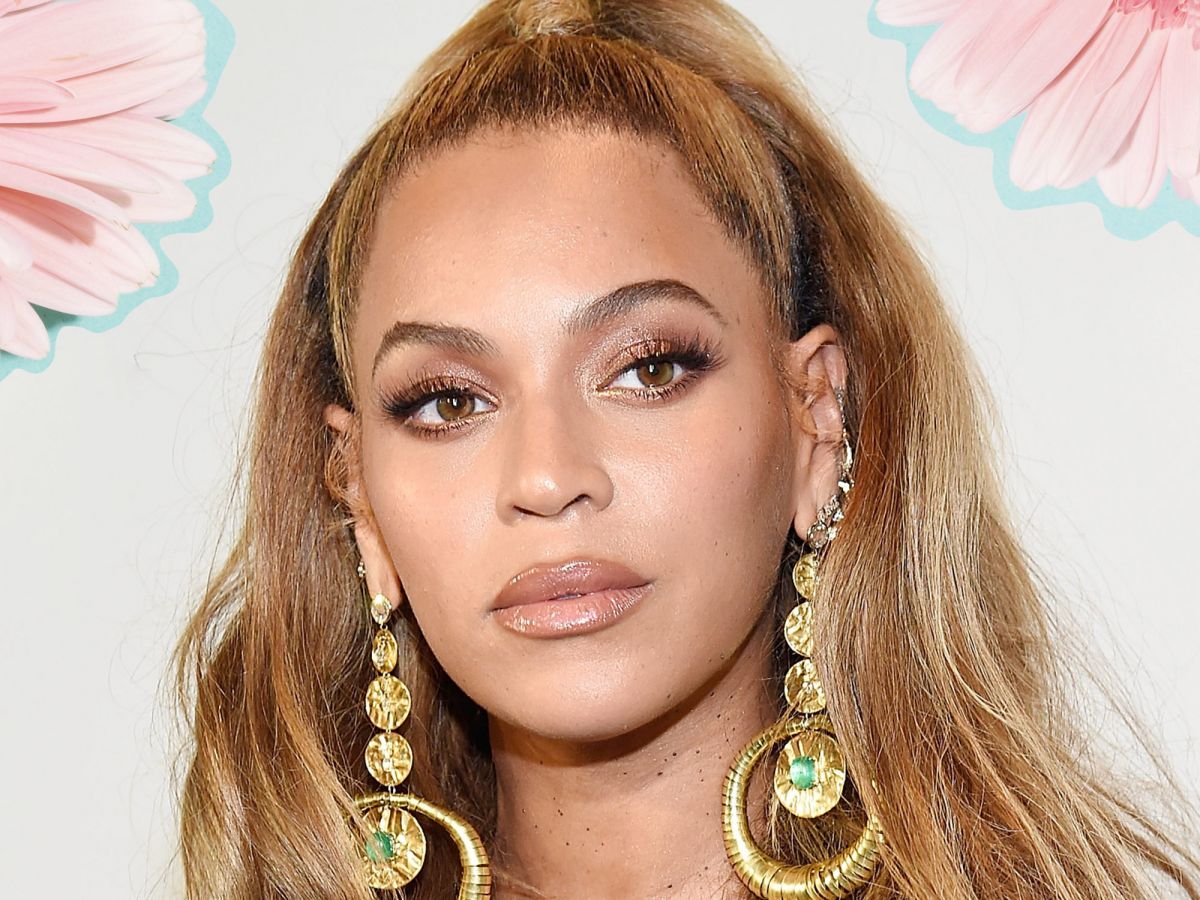 When you're one of the most idolized and talked-about celebrities on earth, people want to know everything about you, from what you eat and drink to your daily routine and what you look like before the glam squad arrives.
This is especially true for Beyoncé and her natural hair. The conversation around the star's god-given texture picked up steam in 2017, when her longtime hairstylist Neal Farinah confirmed on Instagram that a naturally-curly look Bey sported to the Sports Illustrated Sportsperson of The Year was, in fact, au naturel.
But the Beyhive didn't believe it, and since then, they've continued to try and crack the code of Beyoncé's natural hair. The buzz was reignited following her September 2018 Vogue cover, where the singer confirmed that the cornrows she wore in the spread were, in fact, all hers. More recently, Farinah also showed off Queen Bey's natural strands following a Jay-Z concert in Brooklyn, leaving some fans in awe of her extension-free texture — and some fans still skeptical.
We've reached out to Farinah to get more details on Beyoncé's true texture. But in the meantime, take a look at how her hair has transformed over the years, ahead.
Farinah chopped off most of Beyoncé's natural hair in 2013, much to the surprise of her other go-to stylist, Kim Kimble. "She had great, thick, long hair, which she cut off because she's ready to make a statement," Kimble told People. "It's a great [one] to make: I'm beautiful, sexy, bold and I can do it all. She's the perfect model for that: A working woman, mom, superstar, businesswoman. She's powerful in herself. "
Photo: Via @beyonce.
We'll always love Yoncé's inches, but the romantic low ponytail she rocked is one of her most flattering yet.
Photo: Via @nealfarinah.
"In real life, I like natural curls as opposed to 'I just put a curling iron through my hair,'" Beyoncé told Allure in 2011. "Not too perfect. I love when my color grows out a little bit and the tips of my hair look sun-kissed." She showed off that look at the Sports Illustrated Sportsperson of The Year ceremony in 2017.
Photo: Via @beyonce.
… and a few days later, Farinah gave her a similar style.
Photo: Via @beyonce.
Beyoncé's mom, Tina Knowles-Lawson, shared a photo of her oldest daughter's impressively lengthy ponytail in December 2017. "So happy my baby's hair grew back," she captioned.
Photo: Via @mistinalawson.
And for the skeptics, let's not forget that Beyoncé gets it from her mama. Ahh, those genes are as good as gold.
Photo: Via @nealfarinah.
Farinah reignited Queen Bey's natural hair debate when he shared a close-up look of her hair following a Jay-Z concert in Brooklyn. "Serving all natural curly hair," he captioned the image of Beyoncé's teased curly 'fro.
Click HERE to read more from Refinery29



Loading ...