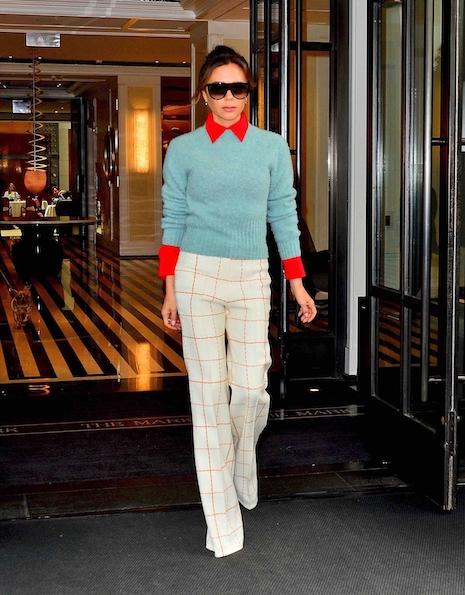 Victoria Beckham always looks like a runway model when she walks out of her NY hotel. How does she do it? Notice that her cute outfit is unencumbered by a coat – she's not carrying a handbag, an umbrella or anything else. Not even a phone! Rather like Queen Elizabeth. Apparently she has a security man to carry everything she needs!
Photo Credit: BACKGRID-USA
Click HERE to read more from this author.


Loading ...