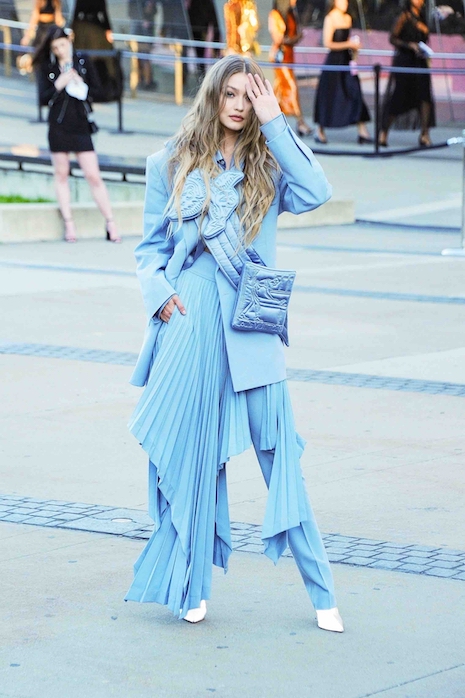 Everybody tries to outdress each other at the CFDA Awards (Council of Fashion Designers of America) so it's quite a spectacle. There was a lot of the Same Old Thing, but Gigi Hadid did not disappoint. She arrived with Virgil Abloh, the designer for Louis Vuitton that Kanye West aspires to be, and she's beautifully attired in LV. Her outfit is layered and complicated with a pants-pleated skirt combo, long 80's inspired jacket, and sash with crossbody bags. Worthy of a design event.
Photo Credit: BACKGRID-USA
Click HERE to read more from this author.


Loading ...