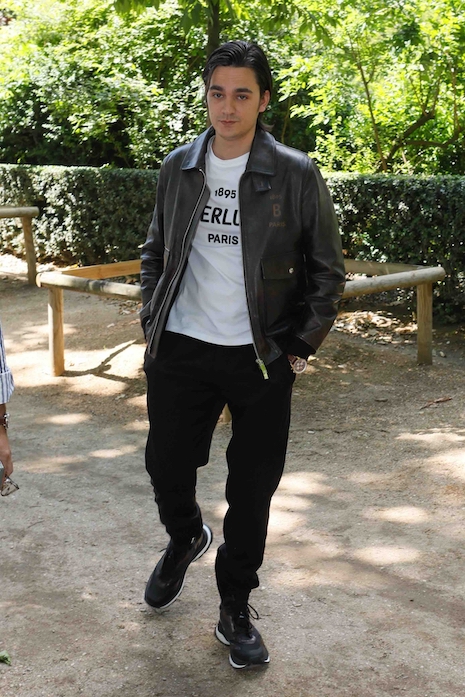 Alain-Fabian Delon, 25, has mixed feelings about being the son of the most admired and popular actor of all time in France. Alain-Fabian has some of his father's amazing good looks – enough to give him a job modeling at Dior and some work as an actor. (We'd call him a male starlet) He says that whenever his father's name comes up, everything in the room changes and he feels "invisible." It's a lot to live up to. Above, Alain-Fabian is attending the Berluti fashion show in Paris.
Photo Credit: BACKGRID-USA
Click HERE to read more from this author.


Loading ...