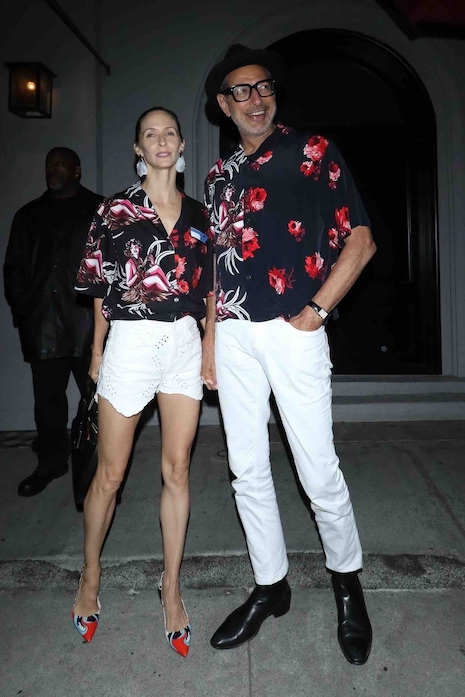 Jeff Goldblum and his matching wife Emilie bring to mind a cute lesson in fashion history. Back in the late 40's early 50's, Americans visiting Hawaii were in the habit of buying His n' Hers matching Hawaiian shirts – or even better, a shirt for Him and a matching sarong dress for Her. It was affordable and corny. In the 1970's, Hawaiian shirts with their beautiful prints became very hot with vintage collectors and hipsters – they bought as many of the shirts as they could find to resell at high prices. Nowadays, those old colorful but fragile rayon Hawaiian shirts cost a fortune and are sometimes even framed as art. The Goldblums are having a retro style evening at Craig's in their knock-off Hawaiian shirts.
Photo Credit: BACKGRID-USA
Click HERE to read more from this author.


Loading ...