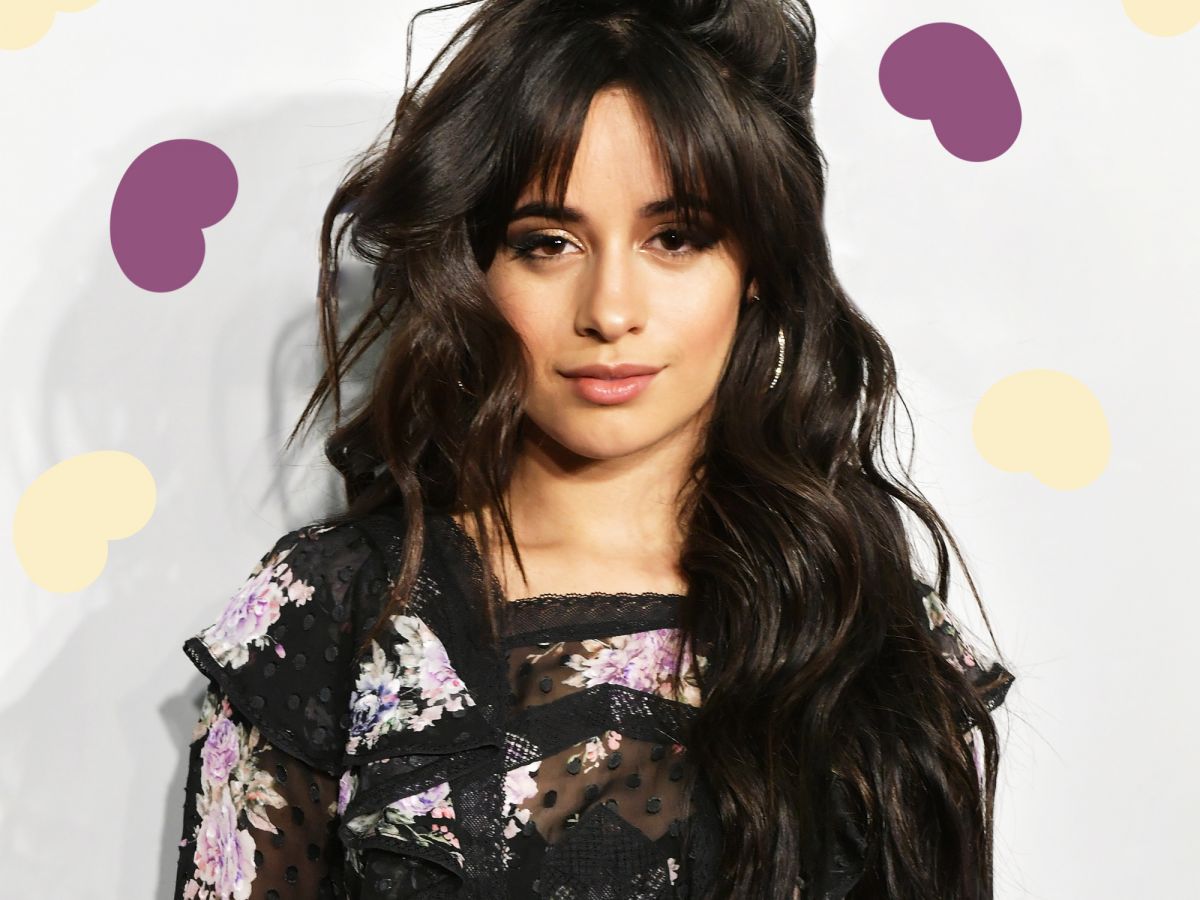 If there's one feature of Camila Cabello that's easily identifiable — besides her standout vocal talent, of course — it's her signature hair. Since her days in Fifth Harmony, the singer has always rocked long, dark brown hair and curtain bangs, only switching it up with an updo every now and then. However, it seems like Cabello is making some big changes in her life, including her go-to look.
Within days of being spotted holding hands with Shawn Mendes, further fueling the romance rumors that have been swirling around the longtime friends, the "Havana" singer shook the internet by teasing a new music video in which she is rocking shoulder-length, bleach-blonde hair with black roots.
The pop star shared a photo from the video set of "Find U Again," her track with producer Mark Ronson, on Instagram. "What should her name be? find you again vid is out tomorrow," she wrote underneath the photo, referencing what is likely a wig. Fans didn't shy away from giving their name suggestions, which included Karla, Cindy, and Daisy.
A post shared by camila (@camila_cabello) on Jul 8, 2019 at 10:55am PDT
The transformation was brought to life by L.A.-based celebrity hairstylist Dimitri Giannetos, who also shared behind-the-scenes photos of the wet hairstyle. "Who's ready for camilas [sic] new look," he asked his Instagram followers.
While we're pretty sure that this hair change is thanks to a wig — especially since recent photos of Cabello feature her signature dark hair — this is definitely surprising to see from the singer. If she ever decides to go for the look full time, her fans are definitely here for it. "Dear Camila Cabello, please go blonde sincerely a Camilizer," wrote one fan on Twitter, while another tweeted, "Camila blonde is a big yes for me."
dear camila cabello , please go blonde sincerely a camilizer. @Camila_Cabello 💛 pic.twitter.com/OQNgmyt9F9
— alexis (@_vlexg) July 8, 2019
@Camila_Cabello camila blonde is a big yes for me
— sergio (@anxietysel) July 8, 2019
Now that we know dramatic hair changes aren't entirely out of the question for the singer, who knows what will come next. She did just get out of a relationship, which is the perfect time to go for an updated cut or color, according to Hollywood history. But even if this look is only temporary, we're excited to see the persona that Cabello takes on as a blonde in her new music video. By the looks of the video teaser, it seems like she's living out the notion that blondes have more fun.
We've reached out to Dimitri Giannetos and will update this post once we hear back.
Click HERE to read more from Refinery29


Loading ...