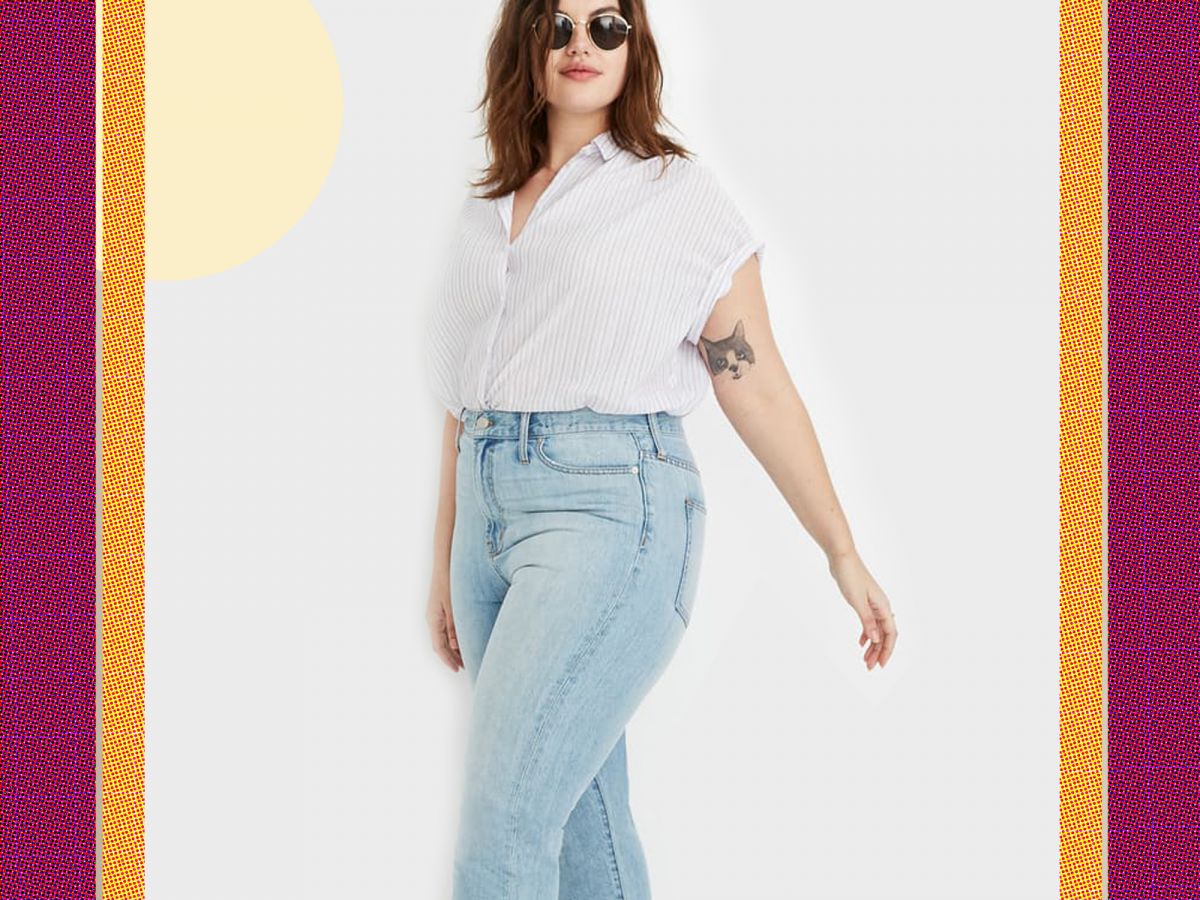 When fellow plus size shoppers ask me the best way to find style inspiration or cute clothes, I always say social media. Following stylish plus size women on Instagram has been key to my own personal style journey and has led me to more unique pieces (and confidence) than anything else. I fill my feed with plus size bloggers and influencers, but also pretty much anyone who posts their outfits regularly and happens to be over a size 10 or 12. Despite all its frustrations (insert angry rant about the algorithm here), Instagram has been a godsend for plus size fashion lovers in this way. It is a place that has provided community and an inspiration to those who don't often see bodies that look like theirs reflected in advertisements, magazines, or television.
When I'm wondering what to buy, I go to the plus size fashion community on Instagram. That's why I decided to ask a handful of plus size women what the best pieces of clothing they've purchased so far in 2019 have been. There were a few surprises, a few brands that kept being mentioned again and again, and a lot of items that I've now added to my to-buy list. If you're plus size and wondering what pieces to invest in right now, here's some inspiration from 11 women who have found pieces they just can't live without.
Olivia Muenter is a freelance writer, editor, and digital content creator who is passionate about creating things that inspire others to love themselves more. You can find her on Instagram and OliviaMuenter.com
Promote your product line on a page similar to this. Contact matt at oyetimes.com for more details.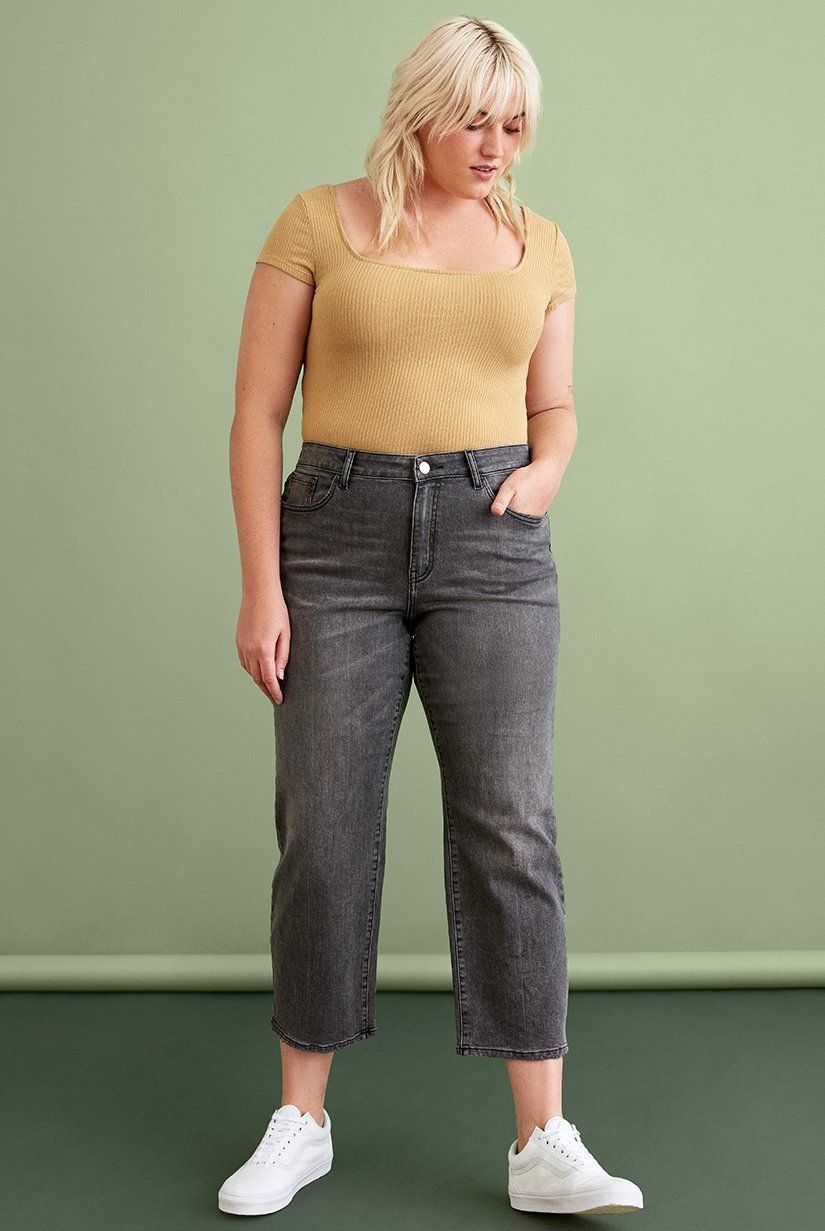 Emily Renton tells me that Warp and Weft denim have been her favorite buy of the year, noting that the fact that they "fit well, look great, and are under $100" makes them so special.
Warp + Weft High Rise Relaxed Straight Jeans, Sizes 14 – 24, $98, available at Warp + Weft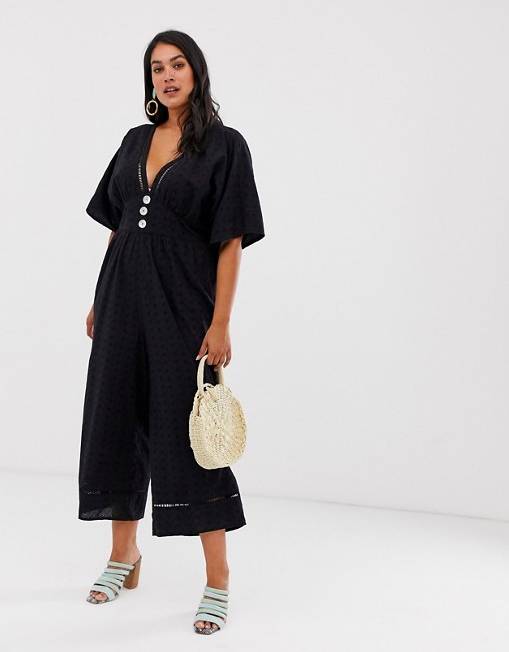 Eleanor Ireland says that she bought this jumpsuit from ASOS this year and adores it. "I can dress it up, I can wear tops underneath it…endless possibilities. It's super flowy so I feel fabulous all the time in it!" she says.
Neon Rose Jumpsuit in Broderie, $72, available at ASOS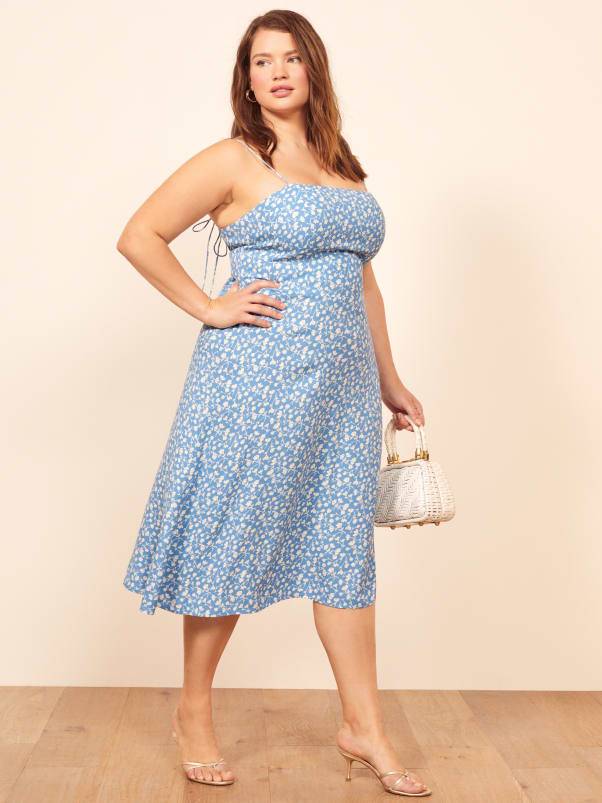 Plus size model and style influencer Maxey Greene knows what she's talking about when it comes to fashion (it's her job, after all). She tells me that she was "beyond impressed and in love" after purchasing one of Reformation's new size inclusive dresses. "[The] fit is on point and the quality is better than I expected," she says.
Reformation Peach Dress Es, Sizes 14 – 24, $198, available at Reformation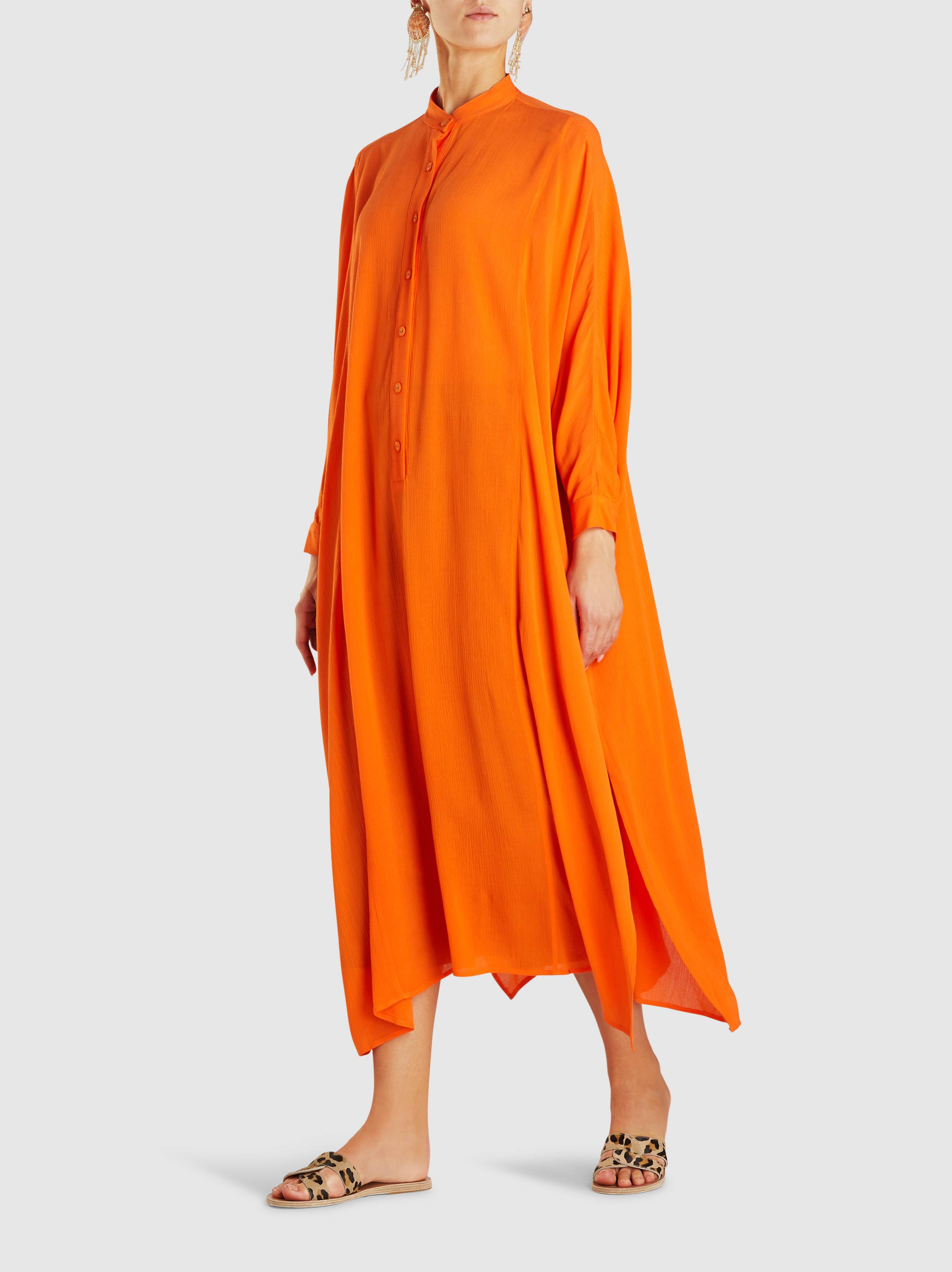 Blogger and influencer Kellie Brown tells me her most recent purchase is usually her favorite one, and her most recent was this bright orange, oversized shirt dress by Rachel Comey.
Rachel Comey Button-Up Viscose Kaftan Dress, Sizes XS/S – M/L, $550, available at The Modist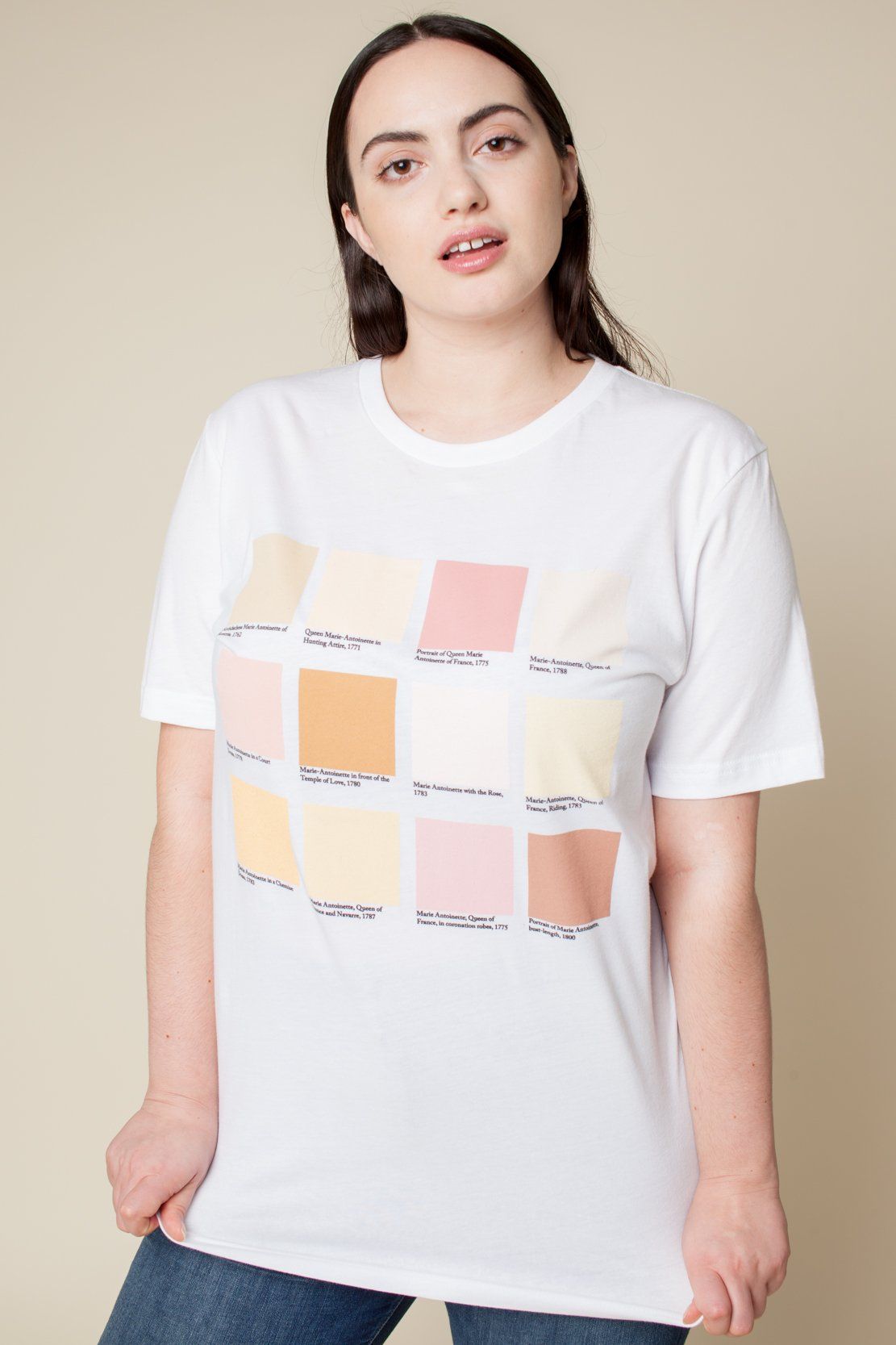 Sydney Grace is known for talking about size inclusive fashion on Instagram, and she tells me one of her favorite purchases of the year is Marie Antoinette palette shirt via Rachel Antonoff's website.
Edith Young Antoinette's Palette Tee, Sizes XS – XXL, $65, available at Rachel Antonoff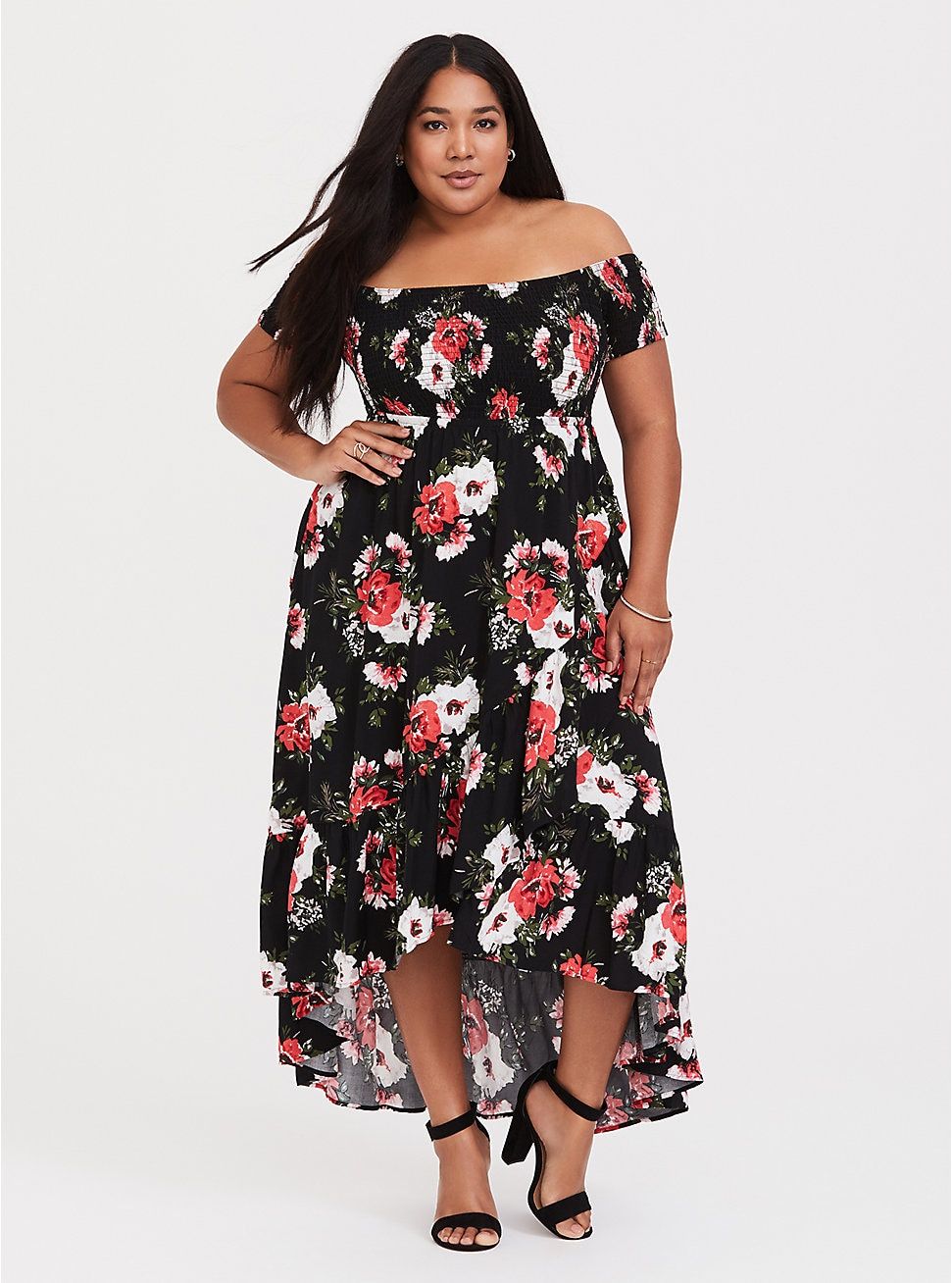 Haley Willis tells me that she bought this Torrid dress for a wedding and that she basically "lives" in it now. "It's super comfortable/flattering, and I love the off-the-shoulder vibe," she tells me.
Torrid Floral Smocked Challis Hi-Lo Dress, Sizes 00 – 6X, $59.17, available at Torrid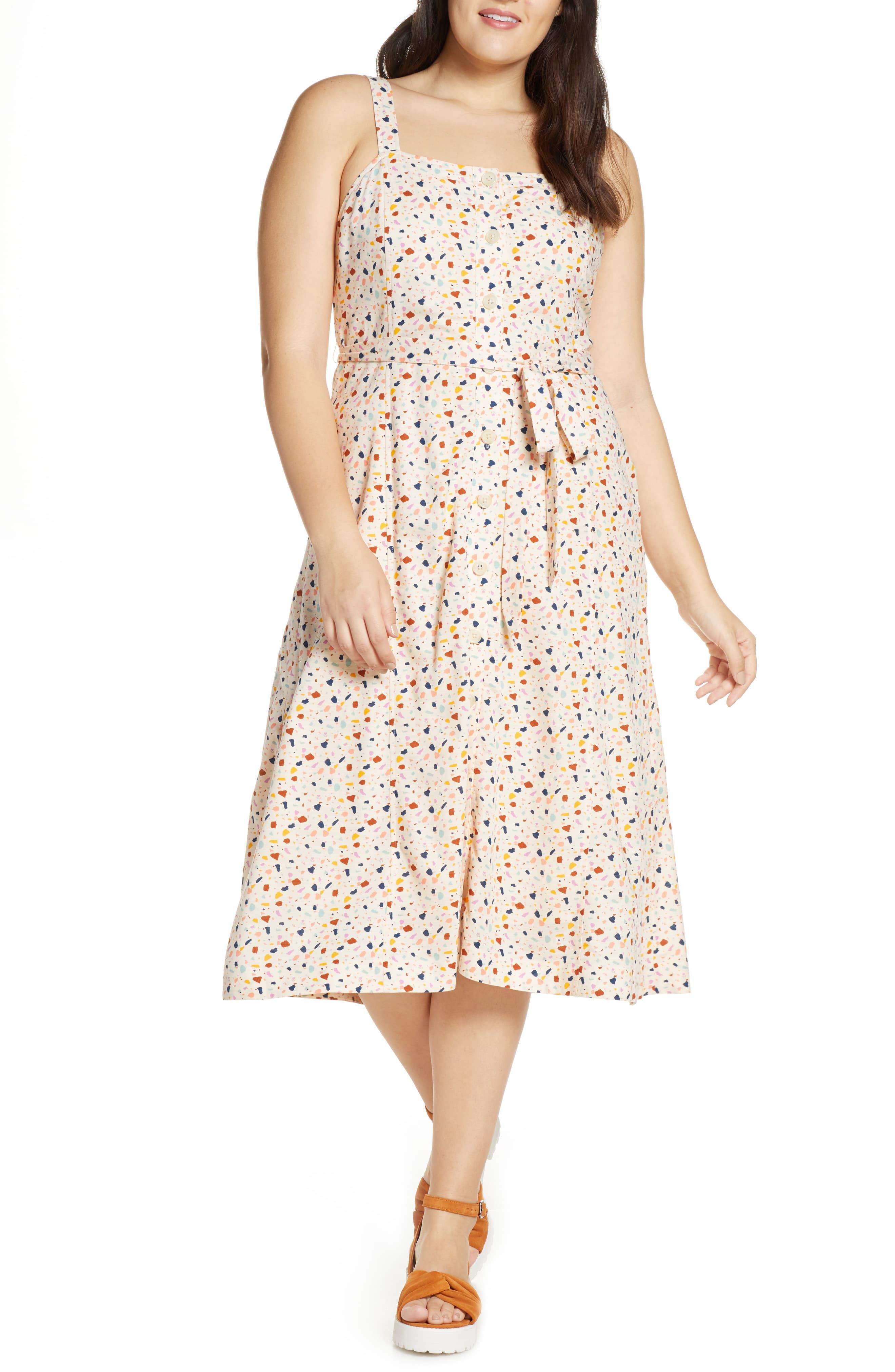 Multiple plus size women mentioned Madewell's new extended sizes as one of their favorite fashion breakthroughs of the year. Mere Pace says the brand's new square neck midi dress "truly gives her life." Is there a better endorsement than that?
Madewell Terrazzo Square Neck Midi Dress, Sizes 00 – 24, $128, available at Madewell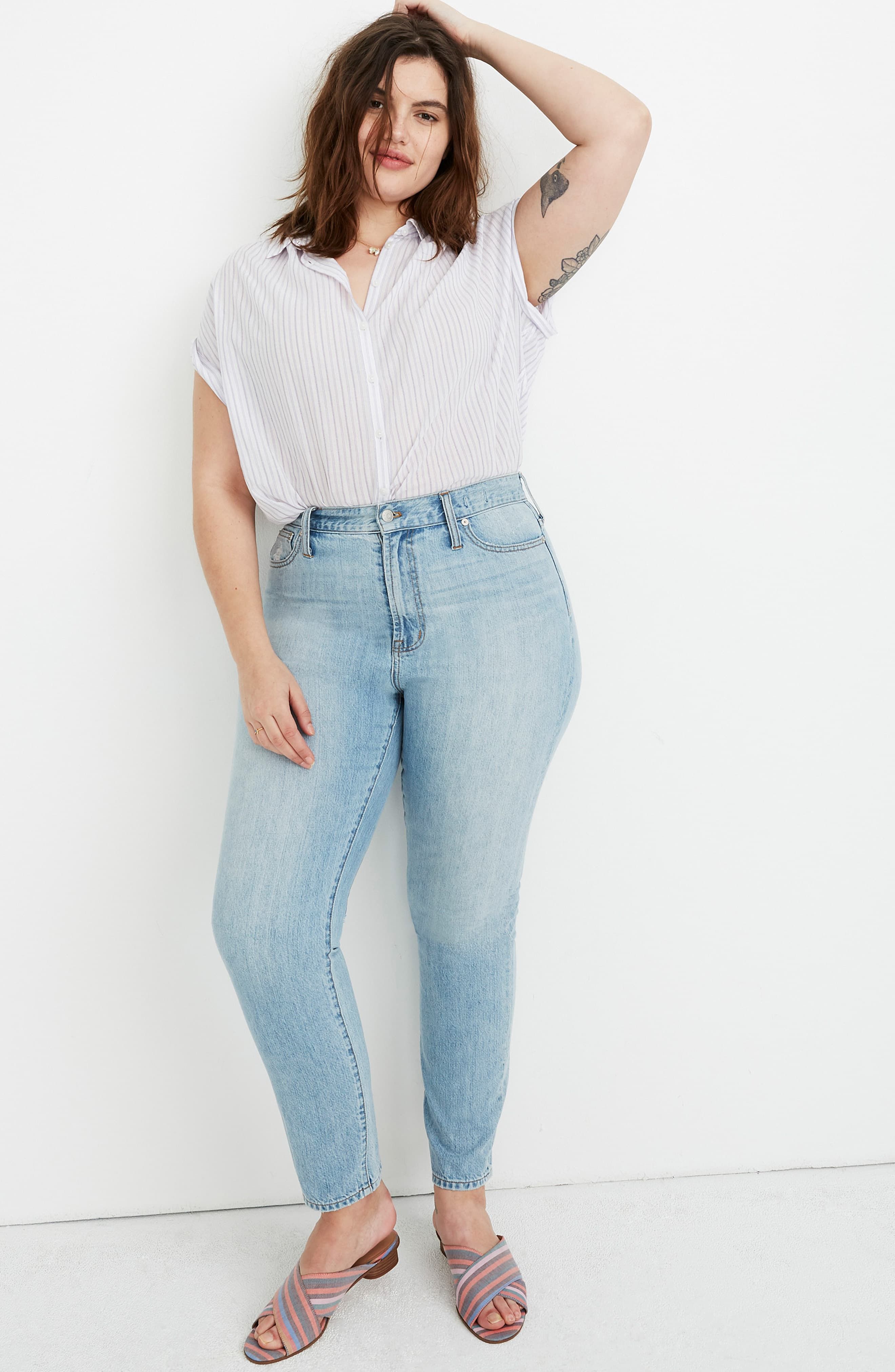 Chelsea Price is another lover of Madewell's extended size range, noting their Perfect Vintage Jean (as well as the Emmet and Cali Denim Boot styles) are her favorite purchase of the year. "They are the only jeans I have found that don't gape in the back on bigger sizes. They extended their sizes so now I can live a rigid denim life, too," referencing how much plus size denim styles tend to be ultra stretchy.
Madewell Perfect Vintage High Waist Jeans, Sizes 23 – 37, $98, available at Nordstrom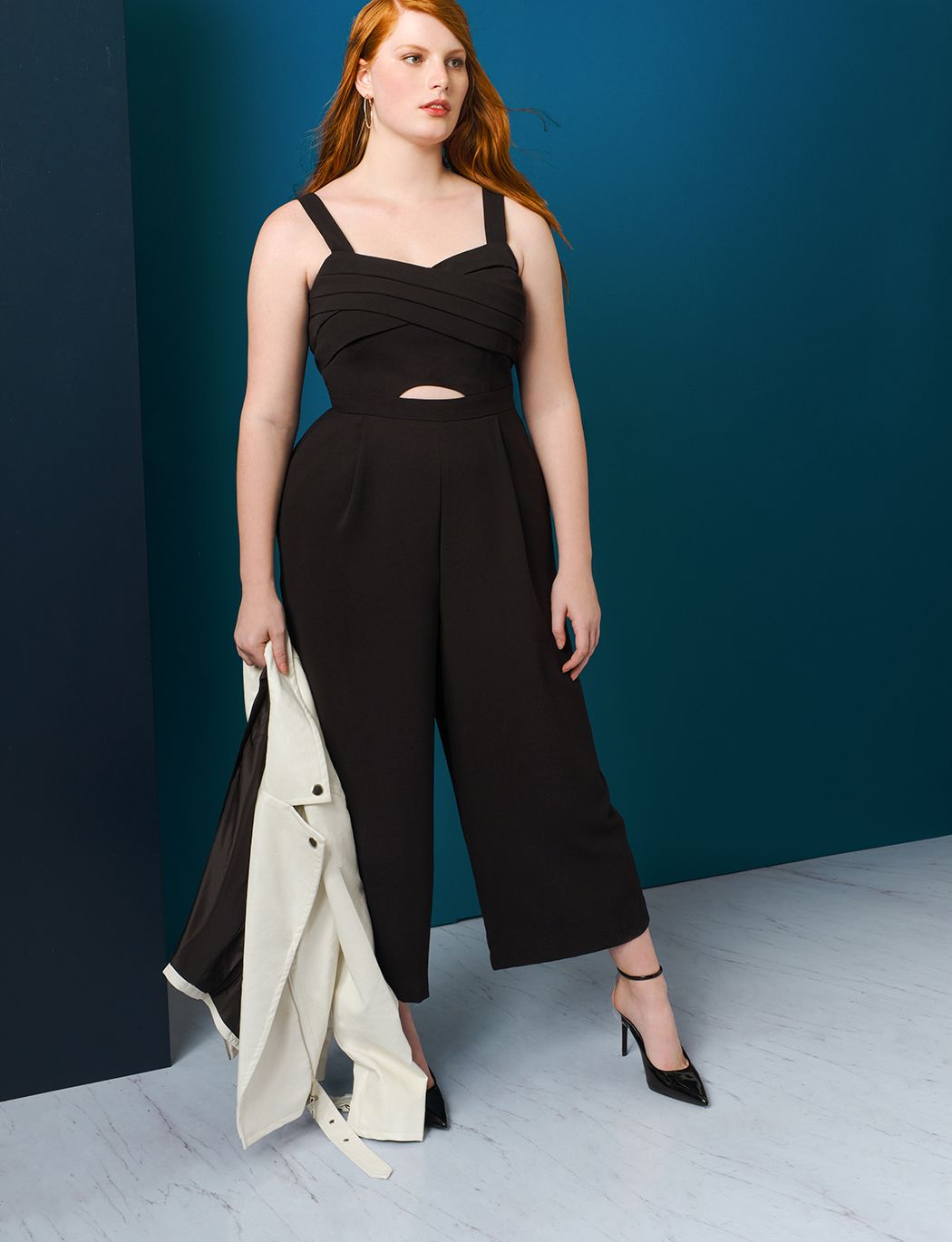 When Nátalia Narciso stopped in Eloquii and tried on this black jumpsuit, she tells me it fit like a glove. "I've been on a journey of self-acceptance and learning to love my body, and Eloquii has been a tremendous help."
Eloquii Cross Front Cropped Jumpsuit, Sizes 14 – 28, $99.95, available at Eloquii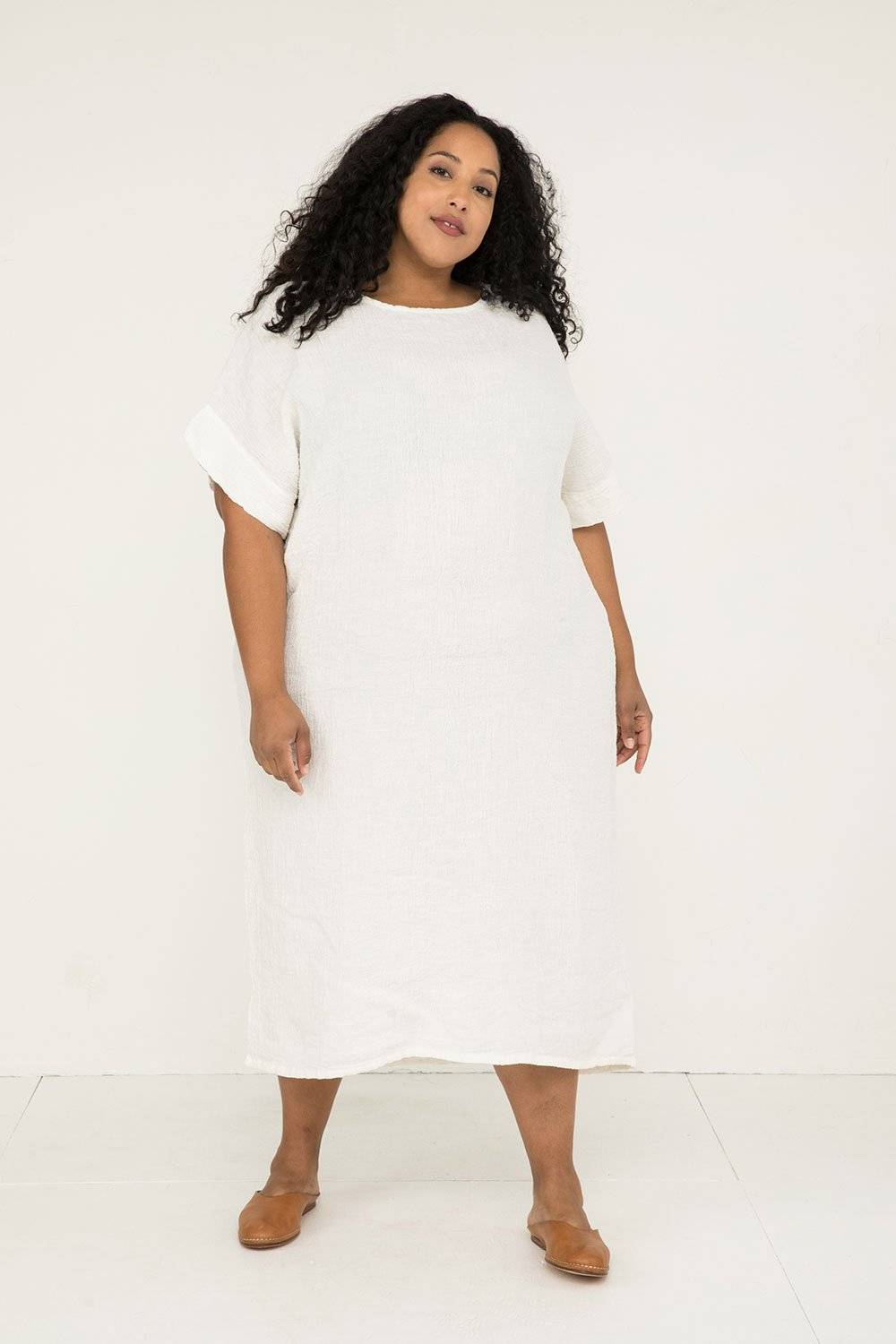 Jane Langland says that a purchase from size inclusive and ethically made brand Elizabeth Suzann is her favorite of the year, noting that she was impressed with the dress' design and construction. "It flows perfectly over my body and feels like I'm not wearing anything. Plus, it's a very minimal look, which is hard to find in plus. And they're an ethical brand going up to 4X, which is even rarer."
Elizabeth Suzann Ggeorgia Midi Linen, Sizes 0 – 3, $235, available at Elizabeth Suzann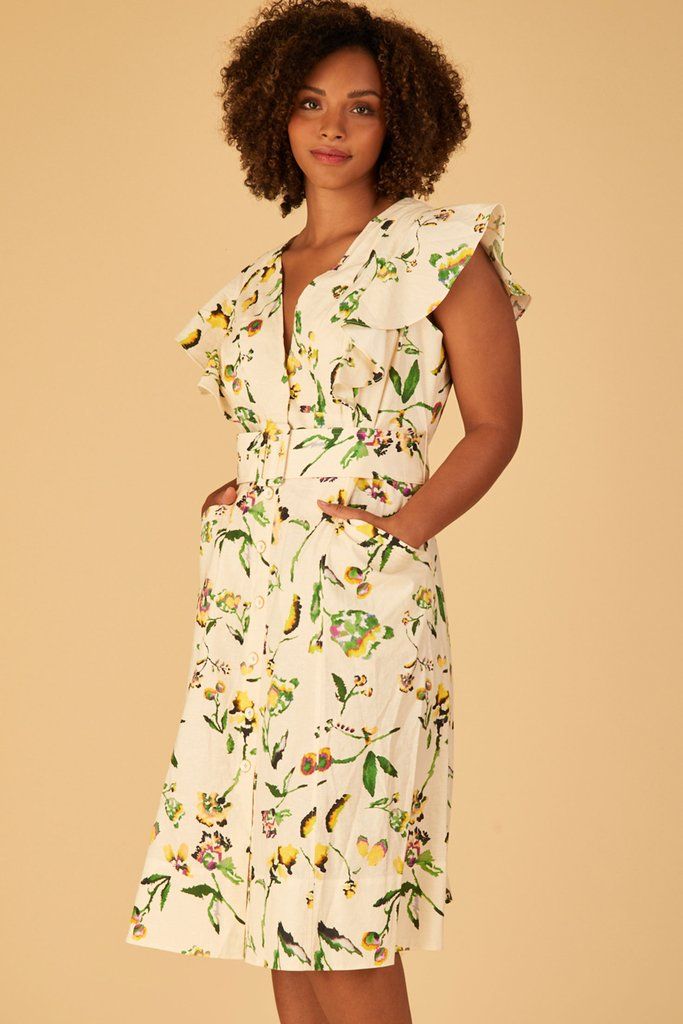 Allison Teng is a blogger at Curvy Girl Chic and tells me that the Tanya Taylor Inez dress reminded her "just how beautiful clothes can be," and noted that though it was an investment piece, it was definitely worth it.
Tanya Taylor Inez Dress, Sizes 0 – 22, $327, available at Tanya Taylor
Click HERE to read more from Refinery29


Loading ...