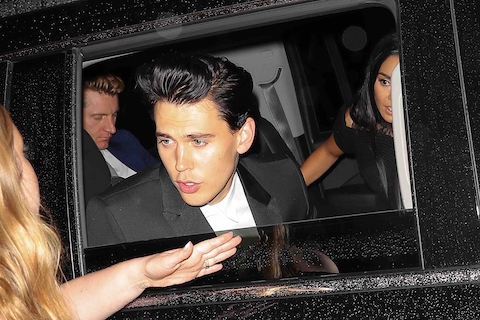 We were disappointed that Aaron Taylor-Johnson didn't land the Elvis role in Baz Luhrmann's upcoming film, but we realized that Aaron MIGHT not be much of a singer, so Austin Butler could be the logical choice. Austin, 27, DOES have the right hair for the role (did you know Elvis was born a blonde?) Hard to believe, but Austin and Vanessa Hudgens have been together since 2011. Come to think of it, she would be a really cute Priscilla Presley. No doubt Austin is busy practicing how to curl his lip like Elvis.
Above, Austin Butler and Vanessa Hudgens talk to a fan from their limo window
Photo Credit: BACKGRID-USA
Click HERE to read more from this author.


Loading ...