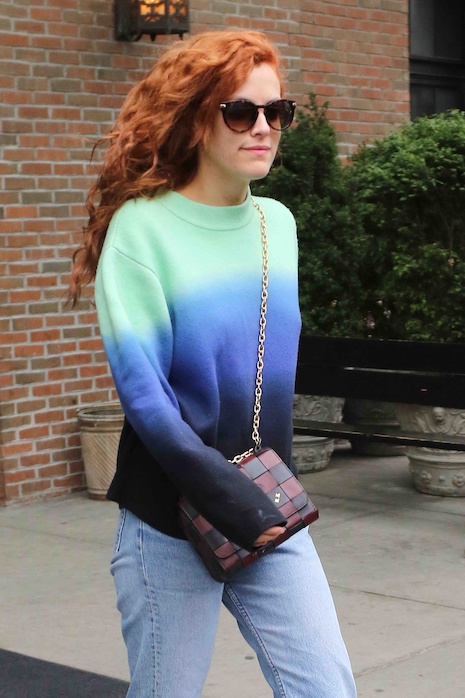 We can't stop thinking about Lisa Marie Presley's new book – she's writing her autobiography ("to set the record straight") which will cover her childhood with her father Elvis, as well as her four marriages. She was married to Michael Jackson for two years, Nicolas Cage after that, as well as two Scientologists. She obviously has some hot scoop to spill about Elvis and Michael Jackson, because the publisher gave her over three million dollars up front. Timing couldn't be better after the Finding Neverland documentary. Lisa has insisted she and Michael had a "normal" sex life, but she did allude to his drug abuse and flakey "entourage." Lisa has always seemed rather spoiled and ill-tempered, but we were impressed when she left Scientology in 2016. Will she have the courage to criticize the cult? Sadly, her daughter, actress Riley Keough, above, is still a Scientologist.
Photo Credit: BACKGRID-USA
Click HERE to read more from this author.


Loading ...