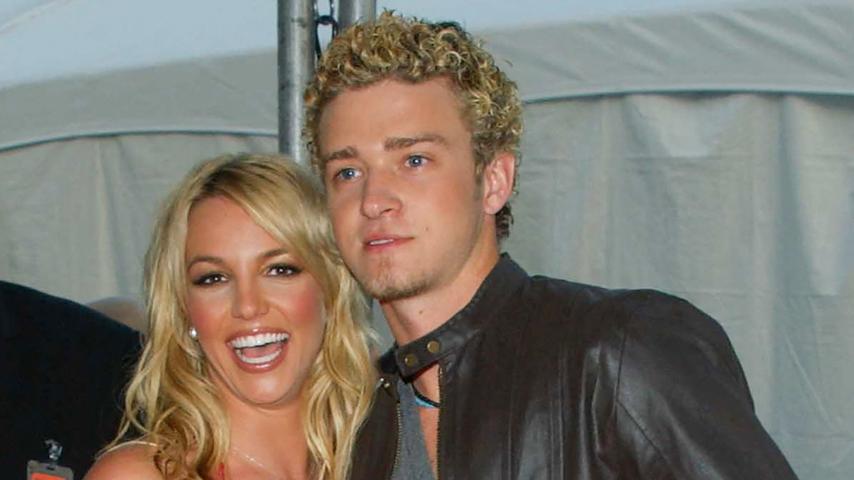 This article was last updated on October 24, 2023
Canada:

Oye! Times readers Get FREE $30 to spend on Amazon, Walmart…
USA:

Oye! Times readers Get FREE $30 to spend on Amazon, Walmart…Aggressive tabloids, adultery and an abortion: today the memoirs of pop icon Britney Spears are released. In The Woman in Me, the singer writes about her public life and the guardianship in which she was imprisoned for thirteen years.
Spears has been in the spotlight since she was ten. As a girl she sang in the television program The Mickey Mouse Club. According to Spears, the media already treats her in a special way. She remembers an interview in which the presenter asks if she has a boyfriend. When she says she doesn't have a boyfriend because boys "are mean", the presenter responds: "I'm not mean! What do you think of me (as a boyfriend, ed.)?"
From child star to music sensation
The singer hopes to have a "normal life" when the program is stopped. But that is short-lived. At the age of fifteen, Spears got a record deal and shortly afterwards she made her first album with hits such as Baby One More Time and (You Drive Me) Crazy. To promote the album, she goes on tour with boy band *NSYNC.
When she and *NSYNC singer Justin Timberlake get into a relationship, they are increasingly invited to talk shows as a couple. "I noticed that I was getting completely different questions than Justin. Everyone kept making strange comments about my breasts. Everyone also always wanted to know if I had had plastic surgery." Due to the pressure that the singer experiences during this period, she starts using Prozac.
The pregnancy and the abortion
During her relationship with Timberlake, Spears finds out she is pregnant. "It was a surprise, but for me it wasn't a tragedy. I loved Justin so much. I always expected that one day we would have a family together." But Timberlake is not happy with the pregnancy and convinces his girlfriend to have an abortion. If the singer had made the decision on her own, she said she would never have done it.
Timberlake ends the relationship with a message. Shortly afterwards, the singer releases the song Cry Me a River. In the accompanying music video, a woman resembling Spears is shown cheating. "The media saw me as a whore who had broken the heart of America's golden boy. In reality, I lay in bed heartbroken and happily prancing around Hollywood.
The pressures of fame and guardianship
After their breakup, the singer agrees to an interview with Diane Sawyer under pressure from her father and management team. In the interview, Sawyer pressures her to reveal what caused her "so much pain" to Timberlake. Spears remembers the interview as a turning point. "I felt like I was being exploited in front of the world." In her memoir, Spears confirms that she kissed choreographer Wade Robson during her relationship with Timberlake. However, she explains that her behavior was a result of rumors of Timberlake's infidelity.
When Spears shaved off her hair in 2007 and attacked paparazzi with an umbrella, she made headlines worldwide. According to the artist, she was in a dark period at that time. She had just lost her aunt, was going through a divorce and custody battle with her ex Kevin Federline, and was constantly being followed by photographers. "Everyone was scared of me, even my mother," Spears recalls. "I lost myself because my children were not with me. And I didn't know how to take care of myself. I behaved like a child."
Due to a mental breakdown, the Toxic singer was placed under the guardianship of her father in 2008. "According to him, I was too sick to even choose my own boyfriend. But I did have to appear on television and perform in front of thousands of people on the other side of the world." According to Spears, during this period, her father would say, "I'm Britney Spears now."
Regaining freedom and finding herself
In 2021, the judge ended the guardianship after years. Spears' father no longer has any say in her life or finances. That's a huge relief for the artist. "The man who scared me as a child and later ruled over me, who undermined my self-confidence more than anyone else, was no longer in control of my life. But the emotional and physical damage remains."
Spears has no plans to resume her music career. "Now it's time for me to find myself."
You can publish this article on your website as long as you provide a link back to this page.