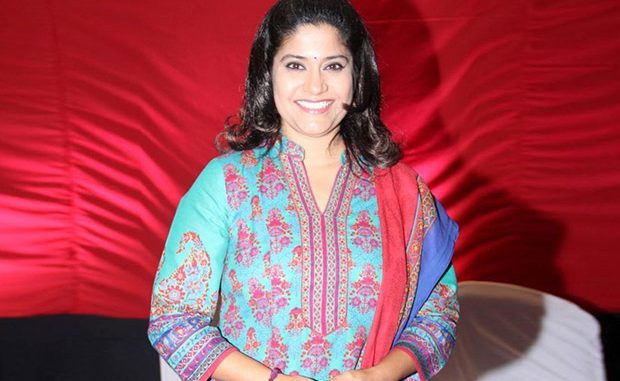 My sis-in-lawKamini Gupta, age 63, alone in train 82902 AC 2 seat 21Delhi-Mum Suvidha Exp needs urgent medical pls help sir @sureshpprabhu
— Renuka Shahane (@renukash) October 22, 2016
Within 15 minutes of Renuka's tweet, the railway minister ensured that Shahne's sister-in-law received urgent medical attention. Speaking to a leading daily, Renuka recapped what went down in the train. Her sister-in-law was travelling alone from Delhi to Mumbai, and she had contacted them around 7.30 pm Saturday, saying she was feeling very unwell. Ashutosh and Renuka advised her to not panic and try and locate a railway staffer, while the latter tweeted to Mr Suresh Prabhu for help. The train was approaching Kota station and within minutes her sister-in-law was contacted by the railway staff asking for her compartment and seat numbers. Such promptness in responding to passengers in need is commendable.
Renuka Shahane further added that within a few minutes of her tweet to the minister, she was contacted by the divisional railway manager of the Mumbai division as well as his counterpart in Delhi. She said that they are really grateful to Mr Prabhu and the railway management for helping us during distress. She thanked all the officials, doctors and Railway Minister.
Thank you so much @sureshpprabhu @RailMinIndia @drmdelhi @drmmumbaicr @CMSDelhi A doctor attended to my sis-in-law; she's feeling better ????????
— Renuka Shahane (@renukash) October 22, 2016
After receiving appreciation from Renuka and her family, Suresh Prabhu replied saying that they were glad they could help her.
Thank you for your appreciation. Glad that we could be of help to her in a medical distress https://t.co/8tuVgxCuaL
— Suresh Prabhu (@sureshpprabhu) October 22, 2016
Source: Bollywood News original article at Renuka Shahane helps sister-in-law get medical help on train