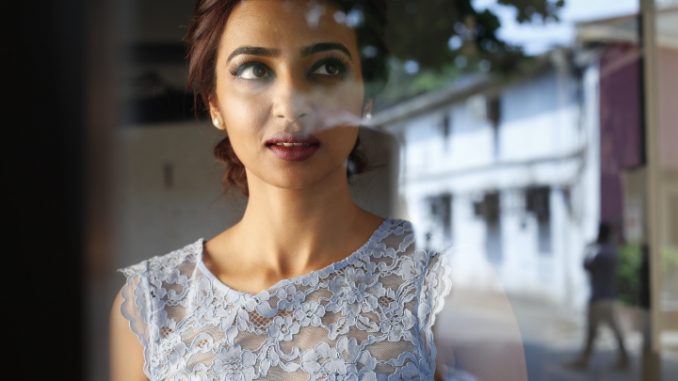 Diwali always holds special memories for everyone. The festival of Lights also proves to be a holiday season, with many taking off for mini vacations with family and friends. Diwali calls for reminiscing old times and preparing to create new memories. Here is what BTown is upto this Diwali.
Aamir Khan
Bollywood Superstar Aamir Khan is currently basking in the heaps of praises coming his way for the stupendous trailer of Dangal. Aamir's near and dear ones are of the opinion that the incredible word of mouth generated by the trailer of Dangal calls for a celebration. Taking into consideration all the positivity, Aamir has decided to treat his family and friends over the Diwali Weekend. Word has it that Aamir Khan who traditionally organises big bashes to celebrate Diwali, will celebrate the festival of lights and the love coming in for the Dangal trailer both together. The actor is to turn host for a private party at his Bandra residence, which will have his family and friends in attendance.
Hrithik Roshan
Amidst all the hulaboo surrounding his upcoming release Kaabil, Hrithik will be taking time off to celebrate the festival of lights with his kids Hrehaan and Hredaan. The actor is known to be a dotting dad and makes the most of his free time by spending it with his two bundle of joys. We have time and again got glimpses of the handsome trio chilling and having a great time while in each others company, indoors and outdoors. Recently, during an ongoing press conference, the superstar excused himself to receive his son's call, something that he never misses. Known to be a family guy, Hrithik has planned a private Diwali in tow of his kids.
Deepika Padukone
The gorgeous actress who is a synonym to the festival of lights, courtesy her name is travelling back to her roots. It's Bangalore calling for Deepika Padukone this Diwali. The actress will be visiting her hometown to bring in the festival. Diwali is a festival which is very close to Deepika's heart and the actress leaves no stone unturned to celebrate in the presence of her family. Unwinding from her hectic promotional schedule for her upcoming Hollywood release, xXx : Return of Xander Cage, Deepika is to visit her parents and sister to roll in the festivities. Deepika shares, "Diwali is the festival of lights,joy and happiness and has always been a very special festival for all of us! So I decided to spend quality time with my family before I immerse myself in Padmavati". The visit also serves as a break for the actress who will soon start shooting for Padmavati.
Sanjay Dutt
This Diwali marks to be extremely special for the Dutt household as it is Sanjay's first Diwali post release from Yerwada Jail. The actor and his family have extensive Diwali plans which begin Dhanteras onwards. Sanjay along with wife Manyata, twins Sharaan and Iqra will perform a Pooja for Dhanteras at their residence, the rituals will be attended by his sisters Priya and Namrata Dutt. Post which there will be a special family dinner hosted by Sanjay and Manyata. The duo are also gearing up for Diwali day and have been making extensive arrangements for the Laxmi Pooja at home amidst family. The arrangements for the pooja are being personally looked into by Sanjay himself. Sanjay and Manyata will also be attending Amitabh Bachchan's Diwali bash, later in the night.
Farhan Akhtar
It's going to be a Rocking Diwali for Farhan Akhtar who will be celebrating the festival with his Rock On!! 2 team. Amidst the on going promotional spree, Farhan Akhtar is to have a get together with his entire Rock On!! 2 team to bask in the festival season.
Tiger Shroff
Tiger Shroff, the young actor who nurtures a close bond with his family has ensured to spend time with Family and celebrate Diwali. Tiger, who is currently shooting for Munna Michael has made sure to be close to his family this festive season. The actor will partake in all Diwali rituals and Laxmi Pooja with parents Jackie and Ayesha Shroff and sister Krishna.
Shraddha Kapoor
Shraddha Kapoor is gearing up to celebrate Diwali with friends turned family, her Rock On!! 2 team. The gorgeous actress who enjoys celebrating Indian festivals with her Rock On!! 2 team. Shraddha will also spend a part of her day at home in he presence of her family and conduct Diwali Pooja at home. The actress is conscious of following traditions, and Diwali festivities have been a constant at the Kapoor household. The young actress will be seen juggling family and friends this Diwali and has planned her day ensuring balance between both.
Kriti Sanon
Kriti Sanon, who is currently in Lucknow shooting for her upcoming film Bareilly ki Barfi is planning to travel to the capital city to bring in Diwali with friends and family. The actress who has been living an independent life in Mumbai, misses living in the presence of her parents and sister. Instead of flying back to her Mumbai house, Kriti will most likely visit her parents to spend quality time with Family and her childhood friends this Diwali.
Yami Gautam
The gorgeous actress who is absorbing the love coming her way for her recently released Kaabil trailer, is heading to her hometown, Chandigarh to celebrate the festival with her parents and sisters. Living away from her family, the self made actress visits her folks back home as and when her work schedule permits. Post the positive reception of Kaabil, her next with Superstar Hrithik Roshan, Yami is to ring in the festival of lights celebrating. Last year too, Yami had celebrated Diwali with her parents and sister in Chandigarh.
Radhika Apte
The fiesty actress who has been in the news for her supreme performance in the critically acclaimed Parched, has been making the right noise all throughout the year. By delivering applaud worthy performances with Phobia and Kriti in Bollywood and her mega project Kabali opposite Southern superstar Rajinikanth in addition to creating ripples internationally with Parched, Radhika is to have a quiet Diwali. The actress is flying to London to be with her husband and celebrate the festival of lights privately.
Rajkumar Rao
The power packed actor, Rajkumar Rao is too have a working Diwali. After wrapping shoot for Vikram Aditya Motwane's Trapped and Hansal Mehta's Omerta, Rajkumar Rao has ventured into his next film Bareilly ki Barfi. The actor will be celebrating the festival of lights on the sets of Bareilly ki Barfi in the presence of the cast and crew of the film. The actor who is known for his dedication to work and power packed performances delivered on celluloid, is currently focusing his attention to his net which is being shot in Lucknow.
Ritesh Sidhwani
Prolific producer, Ritesh Sidhwani has extensive plans this Diwali for his friends and family! Ritesh is to turn host for his near and dear ones and is to roll out the carpet this Diwali. The film maker is known for his happening parties and his Diwali bashes are one of the most looked forward to parties in Btown. It is heard that preparations for a Diwali bash are in full swing with Ritesh taking forefront ensuring his guests have a great time. A menu consisting of a barrage of delicacies with a wide spread of sweets and desserts has been specially sketched out by the film maker. The director now has an extended guestlist which comprises of his Rock On!! 2 team. Having been associated with the gang comprising of Arjun Rampal, Purab Kohli, Prachi Desai, Shahana Goswami in addition to Farhan Akhtar, the team has now become an extended family to Ritesh. The new additions to the gang Shraddha Kapoor and Shashank Arora have also become a part of this equation, thanks to the outdoor shooting schedules of the film. The Diwali get together is scheduled for this Saturday and the host, Ritesh Sidhwani is leaving no stone unturned to make this affair a memorable one for all his guests.
Bareilly ki Barfi
The Bareilly ki Barfi Team, have been shooting in Lucknow for the first schedule of the film. The entire team has had a rather unique way of celebrating the festival of lights. Staying true to the film's title and making most of their stay in Lucknow, the Bareilly ki Barfi team is hitting the roads on a barfi purchasing spree. Not only are they bringing in the festivities with Barfi but are also making sure to spread love by sending out Barfi's to BTown and beloved media persons.