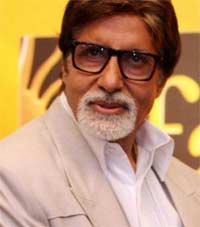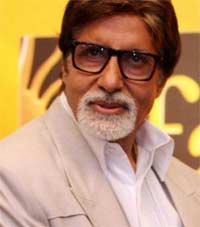 One of the biggest names of India' film industry, Amitabh Bachchan, turned 69 on Tuesday. Big B says he would love to take more demanding roles in the future since he is very fond of challenging himself every now and then.
Big B says: "As an actor I want to be challenged, I want to do different kinds of roles; I don't have the burden of the leading man and therefore the burden of commercial success riding on me which it used to earlier on. Now, there are other leading contenders associated with me in the film, so they bear the burden, yes I am also partially responsible for the film but I get the opportunity to play different roles."
Amitabh Bachan was born in year 1942. His parents named him 'Inquilab' – revolution. His father, Harivansh Rai Bachchan was a famous poet of his era.
Despite being targeted by several critics and skeptical fans on doing unusual roles, the mega star says, "for an actor I think this is a negative- because for an actor we want to experiment with everything that comes but sometimes the audience tells you that we can't expect you doing something like this. There were many films that they did not accept me in, 'Nishabd' for example, Ram Gopal Verma's 'Ki Aag' for example; there are many such films where I felt satisfied as an actor, but the audience felt that I should not do such kind of films."
Article viewed on: Oye! Times at www.oyetimes.com