Bollywood stars including Priyanka Chopra, Katrina Kaif, Varun Dhawan, Anupam Kher and others shared some heartfelt messages on Mother's Day.
Katrina Kaif:

Katrina Kaif shared a photo from her childhood days with her mom and wrote, "My most favourite memory of my childhood was always dancing with my mother . To the strongest woman I know ….. what would the world be without you … #happymothersday."
Arjun Kapoor:

Arjun Kapoor remembered her late mother Mona Kapoor and shared a collage of his pictures with her. In a heartfelt post, he wrote, "I am what I am because of u & I hope u are smiling seeing ansh n me waking up everyday n trying to make u proud… Happy Mother's Day to all the children who have mothers…don't take them for granted celebrate them with every step u take and Today go give them a hug from my side and thank them for their unconditional love."
Priyanka Chopra:

We all know Priyanka Chopra is very close to her mother Madhu Chopra. Even though she works abroad, she makes sure to bring her mom along with her to as many trips as possible. In a special post, she wrote, "I aspire to be even little like her @chopramm5 happy Mother's Day to all moms and maybe and should be and I want to b n soon to be moms."
Twinkle Khanna:

Twinkle Khanna shared a black white photo featuring her mother Dimple Kapadia and her aunt and wrote, "Ma and Ma Jaisi -Masi ! Lucky to be brought up by both these fabulous women @karankapadia16 #happymothersday."
Shahid Kapoor:

Shahid Kapoor shared an adorable photo as his wife Mira Rajput and daughter Misha Kapoor sat together watching the sunset together. He wrote, "Happy Mother's Day all. @mira.kapoor you make me so proud. Misha is lucky to have you."
Anupam Kher:

Anupam Kher hugged his mother and captioned the photo as, "#HappyMothersDay.:) #Dulari #HomeMaker #PushkarsWife #BittuAndRajusMom."
Sonakshi Sinha:

Sonakshi Sinha's mother Poonam Sinha was a model and actress. Sharing an old of hers from her acting days, Sonakshi, "The love of my life! Happy Mothers day you beautiful lady."
Anushka Sharma:

Anushka Sharma shared a collage of photos with her mom and brother Karnesh Sharma. She wrote a beautiful message for her that read as, "The reason I am where I am .. the biggest motivator in my life .. she never let us feel we didn't have the opportunity or the means to do anything we wanted .. she sewed me a dress for a school play, individually stitching each sequence on to it because we couldn't afford the fee being asked for it from school .. she went from shop to shop with me to buy the best but still affordable pair of heels during my modelling days .. looked at the right side (price ) of the menu before the left one .. made all kinds of amazing cuisines we couldn't often eat out just so we could .. maa will never be able to thank you for what you've done for us .. for ever indebted by your love .. Happy Mothers Day Maa."
Bhumi Pednekar:

Bhumi Pednekar shared a then and now kind of photo and wrote, "Dear Mom, thank you for making us believe that we can fly through the window and not fall, that we can aim for the rainbow and it's ok to come back without a piece of it.. that we can run a marathon, and not win it, because running is what counts. that we can slip into your high heels and ruin them.. making us believe that we are the best, even though we finish last. that we can make mistakes, be bad, be stupid, be crazy and still be all right…that its ok to fail and its ok to falter… thank you … for defining our world – without boundaries… Happy mother's day…. – Kanika Dhillon."
Neha Dhupia:

In a collection of photos, Neha wrote, "Words fall short …. mama I love you so much ! #happymothersday."
Richa Chadha:

Richa Chadha's photo showcased how things have changed over the years. "#HappyMothersDay Mom and I, Kamli and I," she captioned it.
Vaani Kapoor:

Vaani Kapoor wrote, "Thank you for being my strength. Thank you for being you. #happymothersday."
Varun Dhawan:

Happy Mother's Day to all the amazing moms out there. I don't get to spend enough time with my mom but even if get to meet her for 5 minutes in the day I feel complete. Thank you Ma for having my back.
Ileana D'cruz:

Ileana D'cruz shared a photo from her childhood sitting beside her mom and wrote, "My light. My strength. My weakness. My Super-Mama. it shld be Mother's Day everyday to celebrate the wonderful beautiful person you are! I love you mommydooo."
Tabu:

In a rare picture, Tabu shared a selfie with her mom and just wrote, "Mommy."
Click HERE to read the original article.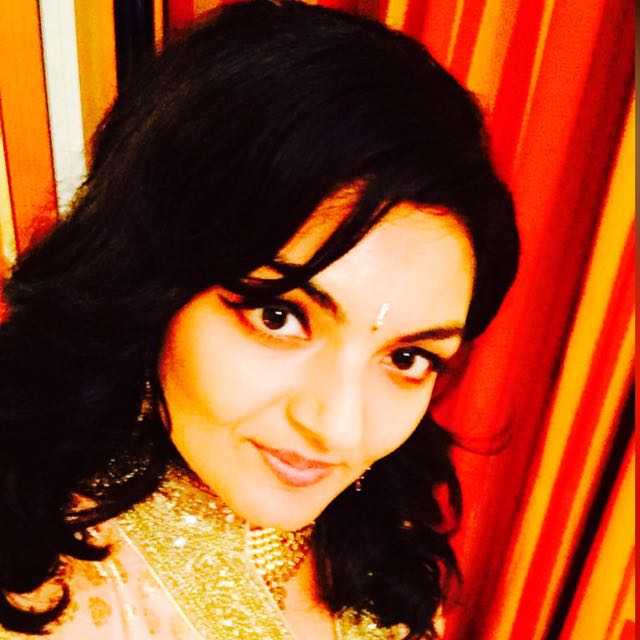 Vote for Shikha Dhingra For Mrs South Asia Canada 2017 by liking her Facebook page.


Loading ...