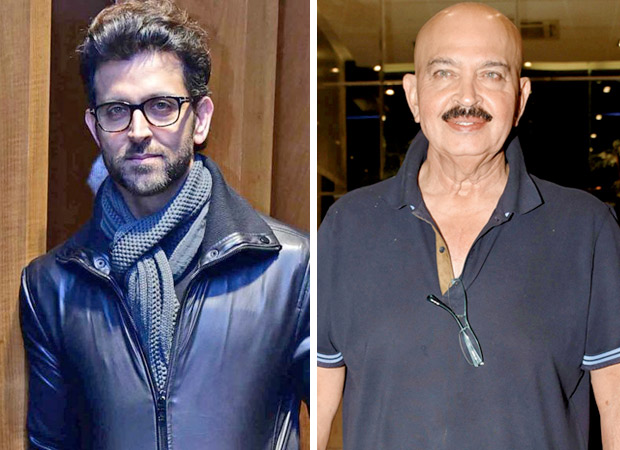 The youth icon Hrithik Roshan and his father, film veteran Rakesh Roshan, will contribute to the National cause by taking part at a mega patriotic event titled 'Basanti Chola Diwas. This event will celebrate the 110th Birth Anniversary of Shaheed-E-Azam Bhagat Singh in Mumbai on September 27, 2017 at Bhaidas Auditorium. It is being organized by NGO Shaheed Bhagat Singh Sewa Dal & SBS Foundation, under the supervision of its Founder, S. Jitender Singh Shunty, Mumbai Region President, Smt. Ulka Nair and National President, Sh. Hanuman Lakhotiya. Bollywood Celebs Hrithik Roshan and Rakesh Roshan will pay tributes to one the greatest martyrs of this nation, Bhagat Singh on his 110th Birthday and will also unveil the legend's Wax Statue on the occasion.
"I am happy to be a part of this patriotic event and will be there at 'Basanti Chola Diwas' to pay my tributes to Bhagat Singh ji, on his Birth Anniversary celebrations. Thank you Sardar Jitender Singh Shunty and everyone at NGO Shaheed Bhagat Singh Sewa Dal & SBS Foundation for this noble and patriotic cause and organizing this special event. Jai Hind," said Hrithik Roshan.
Meanwhile, Rakesh Roshan stated, "I along with Hrithik, am coming to 'Basanti Chola Diwas', to unveil the wax statue of Martyr Bhagat Singh ji, who dwells in our hearts. We shall be there to salute the Legend and pay our respects"
The NGO Shaheed Bhagat Singh Sewa Dal & SBS Foundation, has been active in the service of humanity since two decades now providing free of cost services such as emergency services (Ambulance Services, Blood Donation), management of the Deceased (Cremation of Corpses, Hearse/Corpse Van, Refrigerated Mobile Morgue Box) and Disaster Management (Emergency Response, Rescue & Relief, Humanitarian Response, Camps, Food, Wash- Water-Sanitation-Hygiene Services).
The NGO is the only not for profit organization in the World to celebrate the Birth Anniversary of Martyr Bhagat Singh, making it a big and unforgettable day of history, keeping the National Hero and his ideologies alive, in the youth of today.
"Along with our current services and lot many future projects in progress, we are all set to continue the free services to human race which is the need of the hour for people in general," added Jitender Singh Shunty and signed off.
Click HERE to read more and view the original source of this article.

Loading ...