Imagine your son and daughter has appeared for board exams together and you are waiting for the results with bated breath. Finally on D-Day, you get the good news that your daughter has passed with flying colours. Your daughter was sure that she has performed well but a section of people didn't think so. They felt that the daughter would achieve an average result. But with her marks, she has silenced all her detractors and how! You are on cloud nine with this development and want to celebrate like there's no tomorrow! But at this point, you get the bad news – your son has miserably failed! In such a situation, what will you do? Will you still go ahead and celebrate your daughter's record-breaking feat? Or would you tone down the celebration thanks to the son's failure? Or would you not celebrate at all?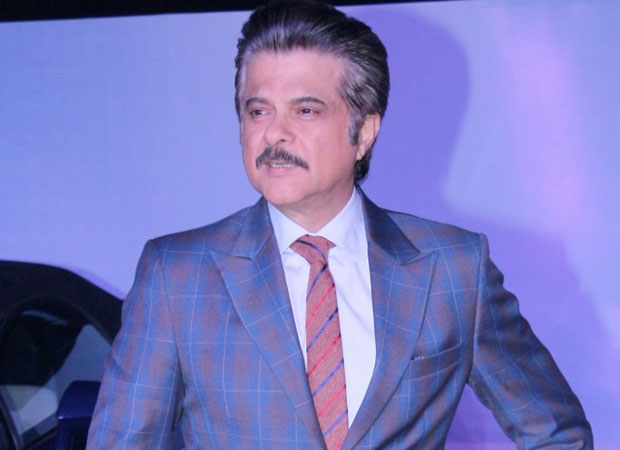 Actor-producer Anil Kapoor would be going through this dilemma at present. After all, his daughter Sonam K Ahuja and son Harshvardhan Kapoor have delivered one of the significant hits and disasters of their lives respectively! Talking about Sonam, her much-in-the-news film Veere Di Wedding, produced by papa Anil Kapoor and sister Rhea Kapoor, released yesterday and took a bumper opening. Also starring Kareena Kapoor Khan, Swara Bhasker, Sumeet Vyas and Shikha Talsania, the film faced a lot of hurdles – its dialogues were laced with profanities and it was given an adults-only certificate. Both these aspects drastically reduced its audience count as the family crowd would avoid this flick. Secondly, it released during the holy month of Ramadan when a section of moviegoers stay away. Lastly, a very tiny section of the internet crowd was upset with the heroines for speaking out against the accused in the Kathua rape case.
However, the trailers, the song 'Tareefan' and the superb promotion did the trick. The film's target audience was excited and curious to see the flick and they came out in hordes yesterday as soon as the film was out. A decent-to-good opening was definitely on the cards. But nobody expected that the film would open at Rs. 10.70 crores! This makes it the biggest women-centric opener ever!
Harshvardhan Kapoor-starrer
Bhavesh Joshi Superhero
, meanwhile, never generated excitement. The trailer was good but not something that would create hype among the moviegoers. The song '
Chavanprash
' got noticed but viewers were smart enough to understand that it's a promotional song and the film is not as entertaining as the track. Also, Harshvardhan doesn't have the required pull among the moviegoing audiences. His first film
Mirzya
had opened at Rs. 2.20 crore and trade was sure that it'll be impossible for
Bhavesh Joshi Superhero
to beat this figure. Still, a Rs. 1.50 crore opening was expected. But when the figure came out today, it sent shockwaves.
Bhavesh Joshi Superhero
opened at, believe it or not, around Rs. 30-40 lakhs! Director Vikramaditya Motwane's last film
Trapped
starred Rajkummar Rao and looked completely niche and arthouse. Still, it had opened at Rs. 30 lakhs.
Bhavesh Joshi Superhero
at least seemed more entertaining and massy and yet, it had a near similar opening!
One of the biggest mistakes done by the Bhavesh Joshi Superhero team was clashing their film with the monstrous Veere Di Wedding. Bhavesh Joshi Superhero was originally scheduled to release with May 25. That was ideal since it would have clashed with John Abraham starrer Parmanu – The Story Of Pokhran. This Abhishek Sharma-directorial is also doing well but it picked up after an average start. Hence, clashing with this film would have benefited Bhavesh Joshi Superhero. But for reason best known to the team, a decision was taken to postpone the film by a week. There were reports claiming that Bhavesh Joshi Superhero makers were hoping to benefit with the clash since it would have given them publicity. Sadly for them, nothing of that sort happened. With lack of significant buzz, not-so-exciting promos and huge competition in the form of Veere Di Wedding, Bhavesh Joshi Superhero has suffered badly. Veere Di Wedding was the first choice of moviegoers followed by Parmanu – The Story Of Pokhran. Alia Bhatt-starrer Raazi was the moviegoers' third choice, despite it being in the fourth week. It managed to collect Rs. 1.05 crore yesterday while Bhavesh Joshi Superhero couldn't even collect half of that amount!
In such a scenario, one can't help but feel bad for Anil Kapoor as well as Sonam Kapoor. Despite creating history with the opening for Veere Di Wedding, they won't be able to fully celebrate their achievements thanks to the disastrous performance by Harshvardhan's flick. But good to see that Anil Kapoor on Twitter is focusing on the critical acclaim that Bhavesh Joshi Superhero has amassed and thereby trying to present a win-win situation. What a player, we must say!
Also Read: Veere Di Wedding: Rapid fire with Veeres Sonam Kapoor, Kareena Kapoor Khan, Swara Bhaskar and Shikha Talsania
Click HERE to read more and view the original source of this article.


Loading ...