Hrithik Roshan, who is all set to play a math teacher in highly anticipated Super 30, will soon be throwing a party for Anand Kumar's 26 IIT-JEE 2018 pass outs. The actor will soon be reaching Varanasi for the next schedule where the actor-filmmaker duo will celebrate with the 26 students of Anand Kumar's Super 30 academy who cracked the IIT-JEE (advanced) this year.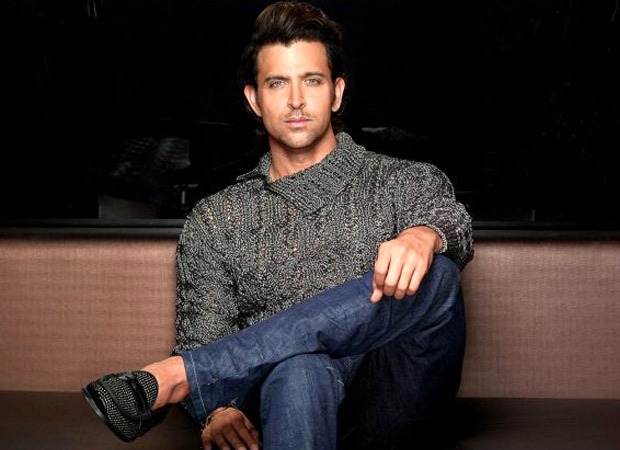 On the evening of June 23, Hrithik Roshan will be hosting a party for the students and is looking forward to spending some time with them. Onirjit Goswami, Suraj Kumar, Yash Kumar and Suryakant Das are a few of the students expected to be present. Hrithik shares, "In the process of shooting for Super 30, I have got a fair understanding of how tough these exams are. Kudos to the students and their great mentor, Anand Kumar. The party is just a small way to meet and personally congratulate them. I wish them greater heights in life, in whatever they do."
Anand Kumar, who'd excelled in mathematics as a young student, established the Super 30 program in Patna in 2002 to coach economically backward students for IIT-JEE, the entrance examination for the Indian Institutes of Technology. Every year, his institute, Ramanujan School of Mathematics, conducts a test to select the top 30 students to groom them for the entrance exam.
Super 30 has been creating immense buzz ever since the first look of Hrithik as Anand Kumar has broken the internet. Hrithik is leaving no stone unturned to step into the shoe of his character a testimony of which has been witnessed through multiple onsets leaked images. From the enchanting ghats of Benaras to a picturesque Sambhar, Hrithik has been sharing tidbits from his Super 30 shoot life. We all can understand how Hrithik is in love with his travel diaries for his work purpose.
Helmed by Vikas Bahl, presented by Sajid Nadiadwala's NGE Productions, Super 30 starring Hrithik Roshan is slated to release on 25th January 2019.
Also Read : When half conscious Priyanka Chopra refused to take Hrithik Roshan's help on the sets of Krrish
Click HERE to read more and view the original source of this article.


Loading ...