Actor, producer and UNICEF Goodwill Ambassador Priyanka Chopra, who has been hustling hard for years, is ready to come out with her own memoir. Titled 'Unfinished', the memoir will be out next year and will be published by Penguin Random House India. The memoir will be a collection of personal essays, stories, and observations made by Priyanka. The book will be published simultaneously in the US by Ballantine Books, an imprint of Penguin Random House US, and in the UK by Michael Joseph, an imprint of Penguin Random House UK.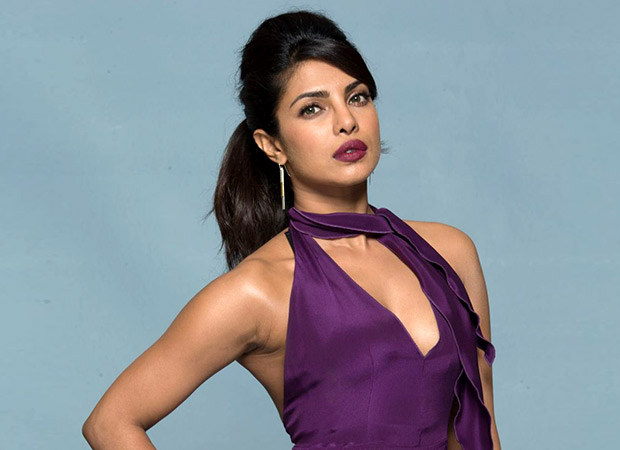 "The flavor of the book will be honest, funny, spirited, bold, and rebellious, just like me. I have always been a private person; I've never spoken about my feelings during my journey but I am ready to do so now. I was raised to be fearless when it came to opinions, and I would like to tell my story in the hopes of inspiring people–especially women–to change the conversation, to shatter glass ceilings. Women are always told we can't have everything. I want everything, and I believe anyone else can have it too. I'm proof of it," said Priyanka Chopra
"'Unfinished' by Priyanka Chopra is not just a memoir but a manifesto for women who believe that they can't just have it all but that they deserve it all. Priyanka is one of the most influential women in the world, and it is not a badge she wears lightly. I love how unapologetic she is about her success and her ambition. There's something about the Priyanka Chopra phenomenon that feels both revolutionary and accessible, and that's entirely a result of the person that she is," added Manasi Subramaniam, Senior Commissioning Editor, Penguin Random House India.
"I met Priyanka Chopra for the first time when she delivered the Penguin Annual Lecture in New Delhi in 2017 and was amazed at the way people in the audience, and especially young women, responded to her words, her provocation and her rallying cry. At Penguin Random House India, we are committed to publishing strong female role models, and are immensely proud of having Priyanka Chopra on that list," said Meru Gokhale, Editor-in-Chief, Literary Publishing, Penguin Random House India.
Priyanka Chopra, on the work front, is currently seen as Alex Parrish in crime drama Quantico. The show returned with its third season on April 26 with an abbreviated season. This will also act as its last season as it was cancelled by the network. She has two Hollywood projects- A Kid Like Jake which released in US earlier this month and Isn't It Romantic which is set for 2019 release. She will be soon returning to India to kickstart Ali Abbas Zafar's Bharat alongside Salman Khan and Disha Patani.
Also Read: Priyanka Chopra's fabulous bag and dress can easily fetch you a car, Bhumi Pednekar, Ananya Pandey and Huma Qureshi's finds will strike an instant chord!
Click HERE to read more and view the original source of this article.


Loading ...