Sanjay Dutt has truly lived a very colourful life and there is no denying in that. He has personified the tag: Bad Boy of Bollywood and at times has revelled in it. But for all negative qualities associated with him, no one can deny that he truly was a passionate lover. Forever ready to fall in love, one can lose count of number of girlfriends he has had. One of this first girlfriends in the industry was his debut film Rocky co-star Tina Munim (now Ambani). He was madly and deeply in love with Tina and was obsessed with her. Once, he even tied a man up after ripping off his clothes for making lewd gestures at Tina. But not just local bystanders, even industry biggies faced the brunt of Sanju's wrath and possessiveness.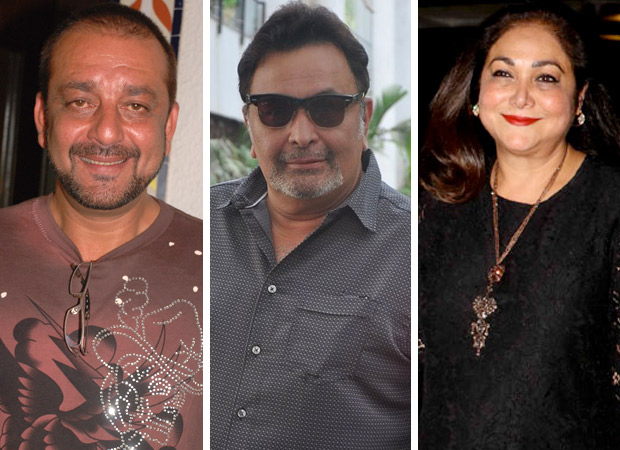 According to Yasser Usman, the author of Sanju's biography, Sanjay Dutt even went to threaten and HIT Rishi Kapoor (Chimpu) at his home. Yes, this happened. Now, the film Karz is a blockbuster hit even today and among other things, electrifying chemistry between Rishi and Tina Munim was one of its sole attractions. While filming the movie, there were rumours that Rishi was getting intimate with Tina even off camera. This enraged Sanju and he marched off to beat Rishi up, and he did not go alone. He took his good friend Gulshan Grover along with him. The actor famous for playing anti-hero roles confirmed this and said that he tagged along with Sanju who was like a brother to him.
He went to Rishi Kapoor's house but luckily, Rishi Kapoor's fiancée and now wife Neetu Kapoor was present there and she somehow convinced Sanju that there was nothing going on between Rishi and his then girlfriend Tina Munim. Rishi was saved from Sanju's wrath that day. Now, they are on very good terms and his son Ranbir Kapoor is all set to enact Sanjay Dutt in Rajkumar Hirani's much awaited biopic,
Sanju
!
Also Read: Sanju Diaries: Sanjay Dutt made his debut with a qawwali song; Sunil Dutt would call him 'Chameli Jaan'
Click HERE to read more and view the original source of this article.


Loading ...