She is omnipresent and has radically changed the digital arena – Radhika Apte towers with her on-screen exuberance. She's changing the rules, disrupting the status quo – and leaving a lasting impact on us all. This month Radhika Apte dominates the cover of GQ as the Woman of the Year with her undeniably intriguing persona bared open. In this exclusive photoshoot that has been shot by Max Vadukul for the October 2018 10th-anniversary issue of GQ. The photoshoot has been styled by Vijendra Bhardwaj,assisted by Tanya Vohra, the glam department being handled by hair and makeup artist Deepa Verma. Dominating the digital network with shows like Sacred Games, Ghoul and essaying a complex character in Lust Stories, Radhika Apte compelled the Indian audiences to sit up, take notice and applaud her relentless demeanour and talent.
As the contemporary woman who embodies power, audacity, talent, Radhika Apte is the leading lady we need. She has fearlessly changed the rules, disrupted the status quo and redefined the role of a leading lady. No matter the screen time or the scale of the project, she lends power and potency to her characters. With this cover we celebrate her talent and sheer audacity. Here is a closer look at the cover and the rest of the B/W photoshoot.
Cover Star – Radhika Apte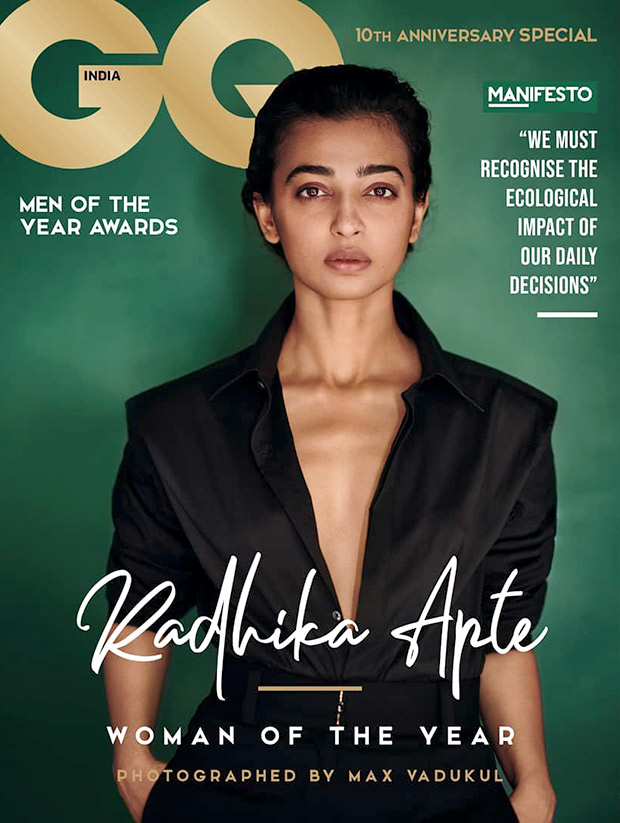 The cover has Radhika striking a pose dressed in a pantsuit and barely-there makeup. The slick back hair only adds to the raw drama that she exudes so effortlessly!
Feisty and Fearless – Radhika Apte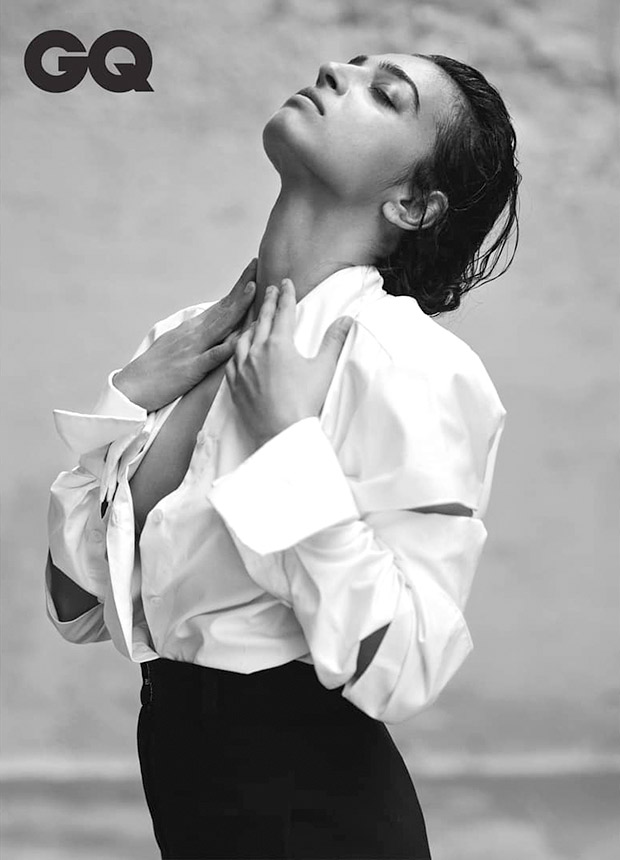 Radhika flaunts a Christopher Kane shirt tucked into a Versace skirt. Sans accessories, she looks her candid best!
Also Read: Ayushmann Khurrana – Radhika Apte's Andhadhun to do a whacky social experiment to promote the trailer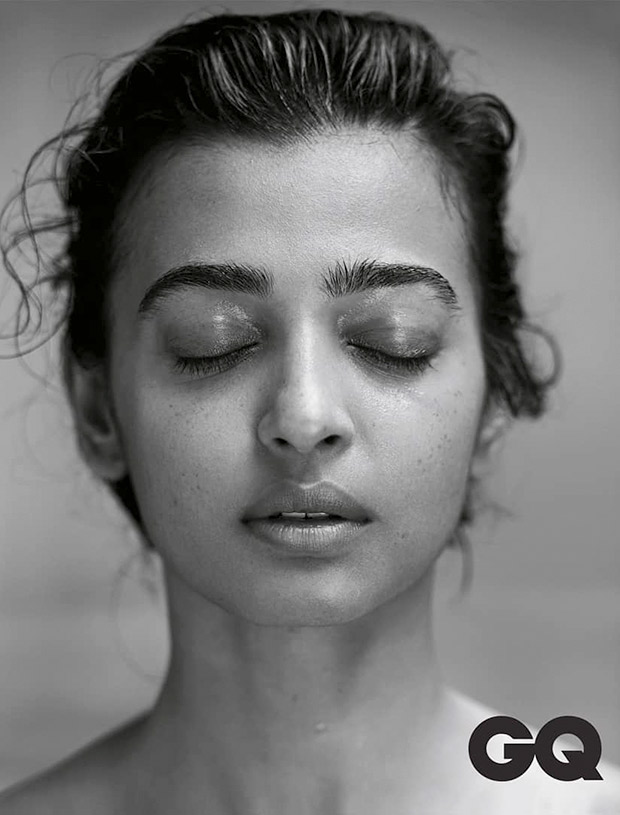 A face that spells a million emotions, Radhika caught in one such raw moment during the photo shoot!
Also Read: TIFF 2018: Dev Patel and Radhika Apte can't stop gushing around each other at The Wedding Guest premiere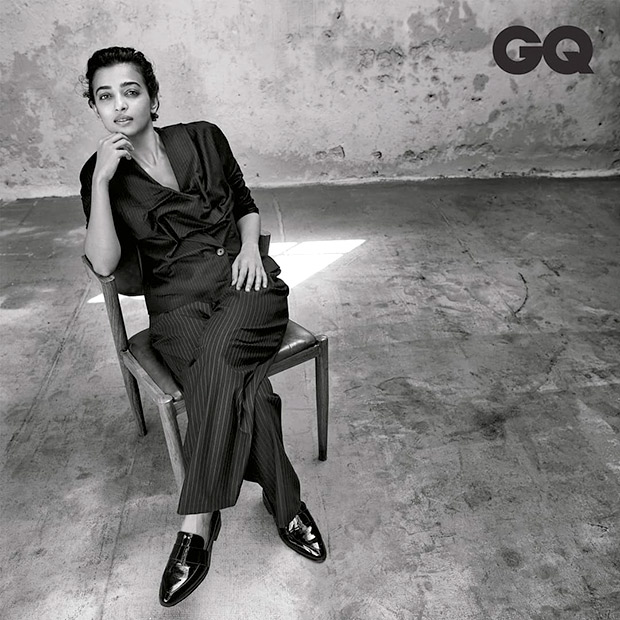 Radhika sits on a chair dressed in a striped pantsuit from Chalayan Studio with glossy shoes from H&M.
A well-shot exclusive and a photo shoot, we love how GQ has chosen Radhika Apte and feted her talent in their 10th-anniversary edition!
Click HERE to read more and view the original source of this article.


Loading ...