In yet another unique move, a major harassment controversy has brewed in the standup comedy circuit. Well, in an unexpected turn of sorts, Kaneez Surka has accused AIB team member Aditi Mittal of harassing her publically. Taking to social media, Kaneez has recalled an incident when Aditi forcibly kissed on her stage way back in 2016 when they were doing a show in suburban Mumbai. She maintained that while she decided to let bygones be bygones, the constant way Aditi has been speaking up against sexual harassment, forced Surkha to speak up on the harassment that happened with her because of Aditi.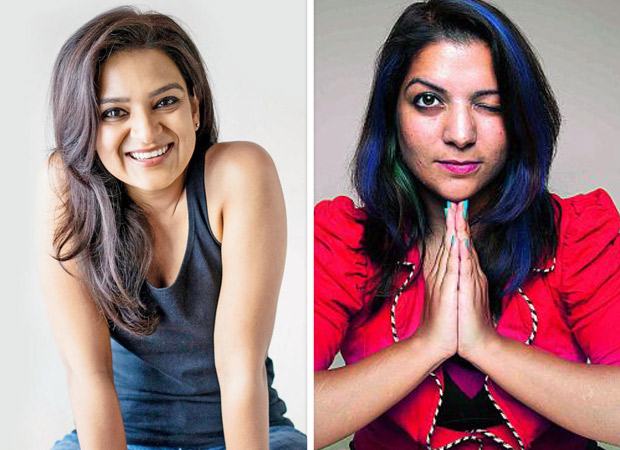 Issuing a statement and reminiscing about the incident that happened in 2016, Kaneez Surkha shared about it on Twitter saying, "Aditi Mittal walked up on stage and forcefully kissed me on my mouth out of the blue and put her tongue in my mouth, while I was still on stage and without my consent. It left me humiliated, shocked and completely stripped of choice. Every person is entitled to choice and boundaries and she violated mine," said Kaneez.
Furthermore, Kaneez also explained on what prompted her to write about this incident after two years. She added, "Seeing her name all over Twitter as a champion of the cause has been triggering me immensely. Out of my belief that the opportunity to reform is the only way forward, yesterday once again, I spoke to her through a mutual friend and requested her to come out with a public apology and save me the pain of having to reveal my identity. Despite having acknowledged it earlier, she denied kissing me on the mouth; gas lighted me and asked me to cross check."
— Kaneez Surka (@kaneezsurka) October 10, 2018
— Aditi (hot takes 4 koolkidz) (@awryaditi) October 10, 2018
Click HERE to read more and view the original source of this article.

Loading ...