Akshay Kumar just took to Twitter to announce that he would no longer be working with proven sex offenders and as a response to the allegations on his Housefull 4 co-star Nana Patekar and subsequent accusations on director Sajid Khan. His wife Twinkle Khanna who has recently turned co-producer with Pad Man took to Twitter early in the morning to condemn the accused and support #MeToo movement. She wrote, "Appalled hearing multiple incidents of harassment and it is truly horrific to hear what these women have been through. Everyone involved in Housefull needs to take a firm stance on this issue. This cannot go on."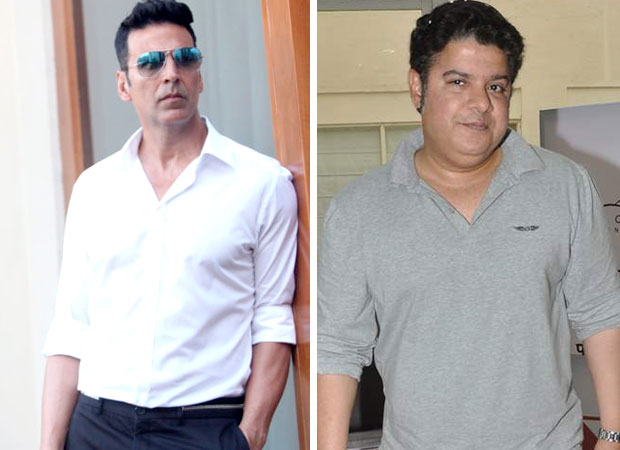 Following this Akshay Kumar posted that he is equally disturbed with news reports circulating and hence has requested the producers of Housefull 4 to stall the shoot until further investigation. He said that this requires stringent action and hence he will not work with any proven sex offenders. He signed off saying those who have suffered must be given justice. Taking to Twitter Akshay posted, "I've just landed back in the country last night and reading all the news has been very disturbing. I've requested the producers of Housefull 4 to cancel the shoot until further investigation. I will not work with any proven offenders and all those who have been subjugated to harassment should be heard and given the justice they deserve."
Sajid Khan reacted to this, took to Twitter and has stepped down as the director of the movie. He has not accepted the accusations but has written that he is stepping down owing to the pressure put on him by the producers, co-actors and his family. He further stated that he is taking the responsibility now and is doing the needful. He has requested media and his friends that till the time these accusations are not proven, they should not pass any kind of judgement on him.
"In the wake of the allegations against me & the pressure being put on my family, my producer n the stars of my film Housefull 4, I must take the moral responsibility of stepping down from my directorial post, till the time i can allay the allegations and prove the truth… I request my friends in the media to kindly not pass judgement till the truth is out", posted Sajid Khan.
#MeToo movement has gained momentum in Bollywood and this is a winning sign for all the survivors because, no sex offenders will be spared now.
— Sajid Khan (@SimplySajidK) October 12, 2018
— Akshay Kumar (@akshaykumar) October 12, 2018
Appalled hearing multiple incidents of harassment and it is truly horrific to hear what these women have been through. Everyone involved in Housefull needs to take a firm stance on this issue. This cannot go on.
— Twinkle Khanna (@mrsfunnybones) October 12, 2018
Also Read : Akshay Kumar to turn showstopper for Tech Fashion Tour 4.0!
Click HERE to read more and view the original source of this article.


Loading ...