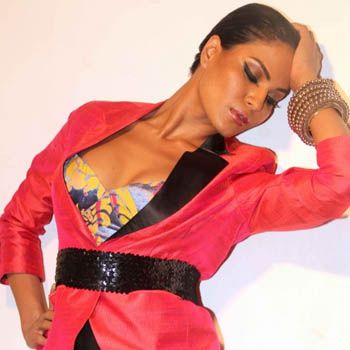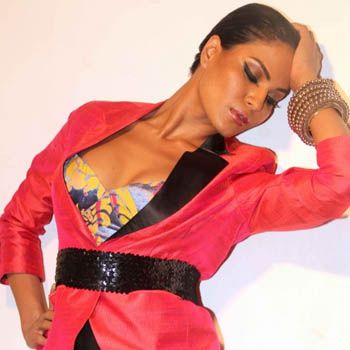 The sizzling hot drama queen
Veena Malik
is once again ready to create sensation with her so called title
Drama Queen
in her debut music album in India.
Veena Malik is known as drama queen worldwide, and now after testing her talent in almost all fields of showbiz, she is all set to launch her singing career with her upcoming music album Drama Queen. The electrifying teaser of Drama Queen music video has already created ripples due to the bold Veena Malik showing her sexy cat woman avatar and blazing the dance floor with her seductive body moves.
The album involves a wide array of music by a number of music producers from across the world to land a different fervor to each song. It includes collaboration with British Asian music producer Bups Saggu. The title song Drama Queen is produced by Shreed and Canadian producer Ishq. Written by Siddharth Bannerjree, the song is too catchy and dynamic with its flirty theme that Veena loves to do on screen.
The Drama Queen music album is set to release in January 2013 in India after which Veena Malik will have musical tour to UK and USA.
Click HERE to read more from Fashion Central.