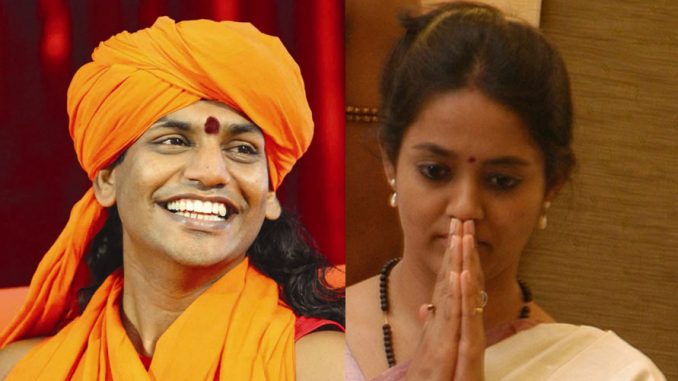 You can publish this article on your website as long as you provide a link back to this page.
This article was last updated on April 16, 2022

India's most controversial spiritual leader Swami Nithyananda seems to be amused at new controversies popping up about him almost every week.
Just after rumours about the self-styled godman being part of Bigg Boss 6 broke out; it was widely misreported that he has been accused of rape by popular Tamil actress Ranjitha.
A report from Press Trust of India (PTI) stated, "Swami Nithyananda was in news after southern actress Ranjitha accused him of raping her more than 40 times."
But the godman's spokesperson Dale Bhagwagar was quick to react, "Its amusing how misconceptions chase Brand Nithyananda. Ranjitha is actually a disciple of the Swami and has NOT accused him of anything at all."
"The report was probably referring to an ongoing legal case, where a lady called Aarthi Rao put various unproven allegations on Swami Nithyananda," he added.
When asked about the reports about Nithyananda's appearance on India's biggest reality show Bigg Boss, Bhagwagar held onto his earlier stance, saying, "I've been told, the godman has been approached earlier, but it's too early to confirm or deny."