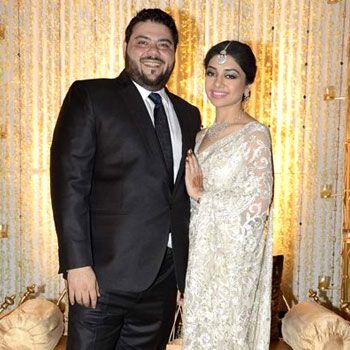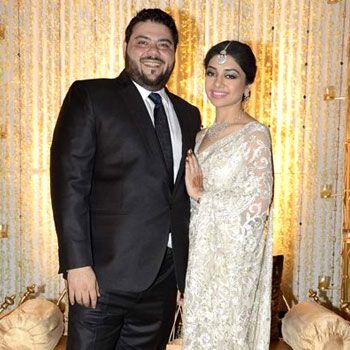 Kiran Chaudhry, the lead singer of Pakistani music band Club Caramel, has recently got married to the Indian restaurateur Riyaaz Amlani in a formal nikkah ceremony held at Zaman Park in Lahore.
Kiran Chaudhry and Riyaaz Amlani tied knot in front of many guests including friends and family of both bride and groom from India and Pakistan. Kiran Chaudhry wore a beautiful sparkling red lehenga and Riyaaz Amlani was dressed with a golden sherwani and a red turban.
There were also some people from Delhi such as Shiv Karan Singh, actor Rahul Aggarwal, Talia Bentson, Shriya Saran, Manish Modi, and others who attended Kiran Chaudhry and Riyaaz Amlani wedding in Pakistan. Whereas, their wedding reception was organized in Mumbai which was joined by known Bollywood celebrities like Aanchal Kumar, Candice Pinto, Binal Trivedi, Arzoo Govitrikar, Gaurav Kapoor, Boman Irani, Rohit Roy, Shonali Nagrani, Shamita Singha, Lucky Morani, Mohammed Morani, Nisha Harale, Rashmi Nigam, and Salil Acharya.
Click HERE to read more from Fashion Central.