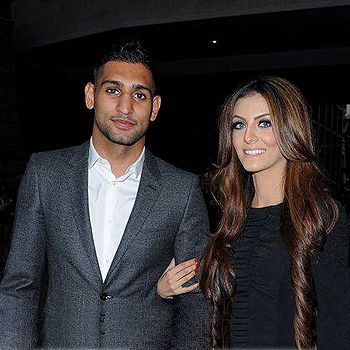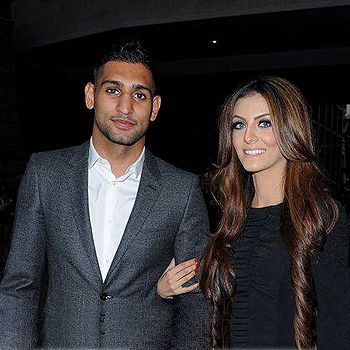 Pakistani Briton boxer
Amir Khan,
26, is getting married to his US-born fiancée
Faryal Makhdoom,
20, at the grand five star hotel Waldorf Astoria in New York City today.
The Bolton-born Amir Khan got engaged to Pakistani-American student Faryal Makhdoom in January last year at the Reebok Stadium, Bolton and now the couple is set to tie the knot, in Faryal's home town New York, USA. The lavish wedding is estimated to cost $1 million and reportedly, Amir Khan will take his bride Faryal Makhdoom back to his home town Bolton, England, for another wedding ceremony to be attended by 4,000 guests there before they head on honeymoon.
Amir Khan has also learnt some B-town dance skills with friends to surprise his guests on his extravagant nuptials.
In a recent tweet, Amir Khan wrote: "I'm now on way to my gym. The boys are practicing a dance for the mehndi and wedding. This is going 2be fun."
He also added, "Dance routine was tough but it will be good. Very tiring it was like a 2hr workout".
Amir Khan is also very excited on his wedding and plans to settle down with wife Faryal Makhdoom in England.
Click HERE to read more from Fashion Central.