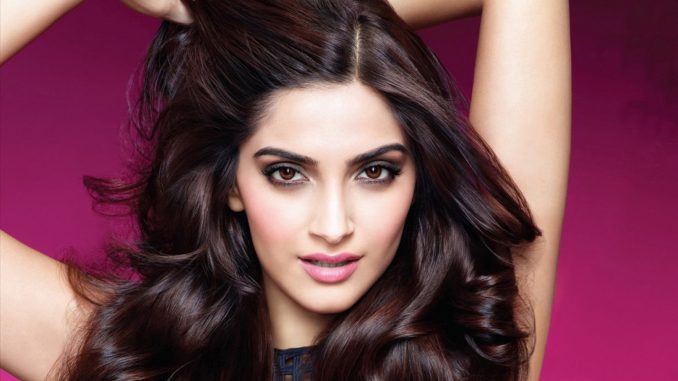 You can publish this article on your website as long as you provide a link back to this page.
This article was last updated on April 16, 2022

She is the daughter of Always Looking-Young-Handsome Anil Kapoor. She started her career with Sanjay Leela Bhansali's 'Saawariya'. She is the spokesperson for French beauty brand L'Oreal. With a career span of approximately 9 films, She still prefers to keep her personal life away from Media. She is considered as a Style Goddess for most of the actresses in Bollywood. The one and only Sonam Kapoor goes candid with Faisal Saif
Let the Style Goddess speak about what she likes about her Stardom?
I like everything about stardom. I don't mind being in the public eye. If anyone tells you that they want to be a film actor but they don't want to be a star, that means they are lying. I love acting and love the fact the people like both my work and me. I am not pretentious enough to say that I cannot stand the attention.
And your feeling on playing so many characters?
I love being in front of the camera and I love creating new things. Can you imagine a girl from Juhu playing a girl from Chandni Chowk or a girl from Banaras or a girl from Defence Colony. It is amazing to be able to play different people.
It is also said that a Director has to convince your Dad (Anil Kapoor) first before narrating you the script?
Not really. My dad is not going to play my role in any film. They come to me. I take a call. I do have strong views in this aspect. But after a certain point, my dad does get in. I don't want to concentrate on the details that follow.
But you do discuss your films with your dad?
Of course. What is the point of having him as my dad? I think that every child looks up to his parents.
So this means your dad is a very strict father?
He is definitely protective about me. He doesn't want me to do anything wrong. I am not allowed late nights. But then, even I am a very responsible girl.
And you believe your job is a challenging one..
People are not as bad as people think they are in the industry. We work very hard with odd hours. It is not only emotional, but has physical and mental work as well
You are considered as a Style Icon for many of the Bollywood Actresses..
It stems from my mother's side. My mom has been into fashion designing. I love her style. Even my masi is very aesthetically inclined. I wear branded clothes, But i also wear many vintage clothes too. If required, I will wear a simple sari. I pick up tees and jeans from streets as well.
You have also said that you are inspired by veterans such as Rekha and Waheeda Rehman?
I did meet Rekha and she was like 'it is amazing that you are doing the remake'. There are three or four heroines who I am obsessed with. They are Waheeda Rehman, Nutan, Rekha, Jaya Bachchan and Sridevi. I copy them all the time.
You are working on Rekha's Khoobsurat Remake, Do you believe in the current Remaking-Old-Films criteria?
I think every generation re-looks at a story. I don't think there is anything wrong with remakes.
If given an opportunity, Which "Remake" you would like to work in?
I would love to remake Guide of Waheeda Ji, Saraswatichandra of Nutan, I am the part of Khubsoorat and I would love to do Umrao Jaan. The make up and thumris were just amazing. I have completely copied Waheeda Ji's performance in Guide in my film Raanjhanaa.
But you say your character in Raanjhanaa is inspired by 'Guddi'?
I needed a reference point for my character. A naughty spunky school girl. I had already seen 'Guddi', but I saw it again before shooting for the film. I was inspired by Jaya Bachchanji in 'Guddi' for the film.
Which one is your favorite from The-Anil-Kapoor-Film's Collections?
Woh Saat Din, Tezaab, Beta, Ram Lakhan and Slumdog Millionaire.