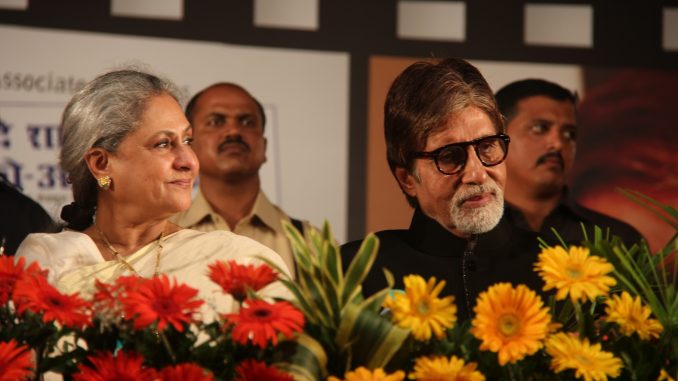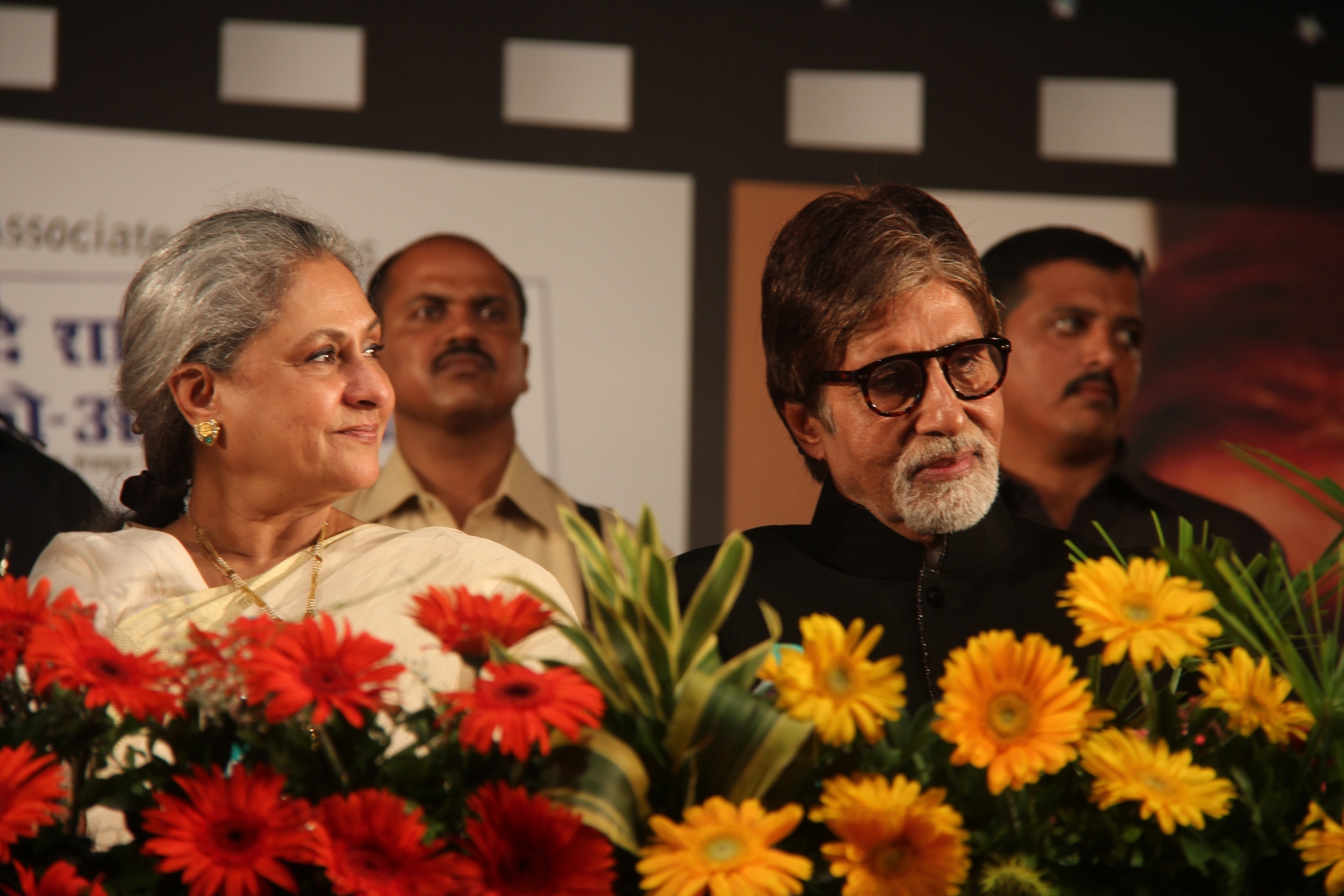 On the occasion of 76th Birthday of Pandit Hridaynath Mangeshkar and 24th anniversary of Hridaynath Arts, Amitabh Bachchan was felicitated to commemorate 71st birthday of Amitabh Bachchan and 71 years of music career of Bharatratna Lata Mangeshkar.
Sudesh Bhosale, Siddhant Bhosale, Shaan, Sadhana Sargam, Sunidhi Chauhan, Mahalakshmi Iyer, Vibhavari Apte and a host of singers sang on the occasion, and Harish Bhimani was at his best, not minding the sweltering heat minus ac. Jaya Bachchan, Hridaynath Mangeshkar, Avinash Prabhavalkar, Adinath Mangeshkar, Hema Bhosle, Shruti Bhosle, Ashok Kumar Saraf, Pravin Kumar Saraf and a horde of others graced the occasion.
The open air venue of Parle Tilak Vidyalaya resonated with the sound of melodious music, where young Siddhant Bhosle gave the older voices a run for their money.
Lata Mangeshkar however could not attend the event due to illhealth. She was sweet to call on Adinath Mangeshkar's mobile to convey her inability to Amitabh Bachchan, who naturally took it in his stride and made the moments for the viewers very memorable indeed.