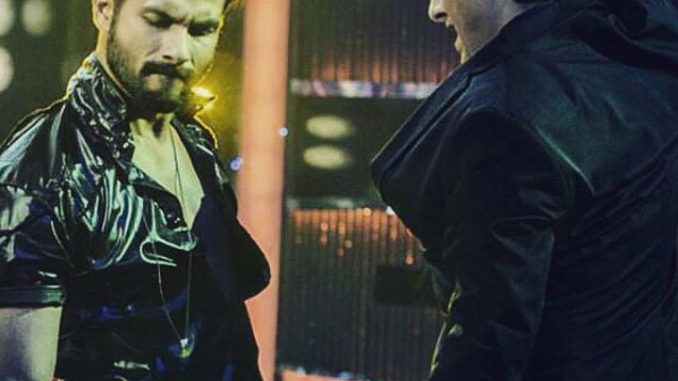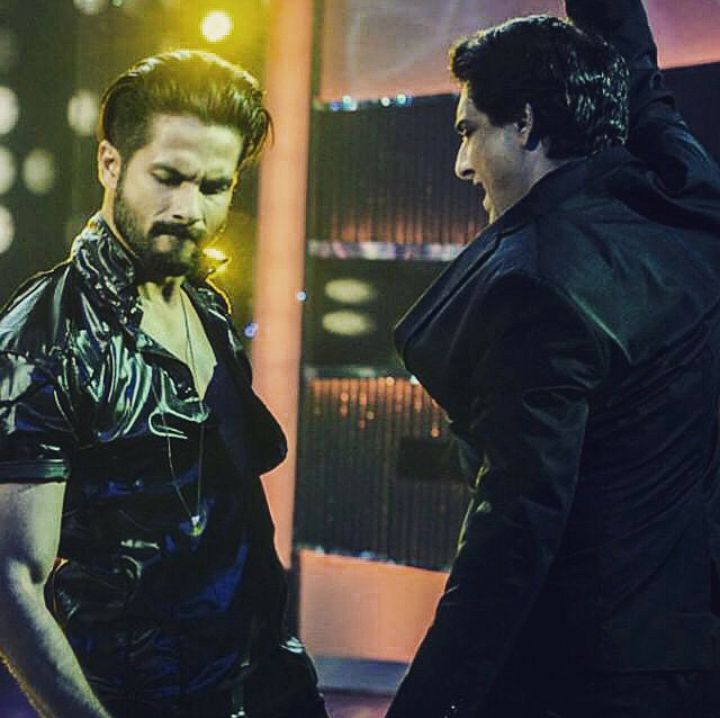 Shahid Kapoor started his career as a background dancer with Shiamak and till today he holds him in very high regard.
Recently Shahid was performing for a show.
He was performing on retro songs like Tamma Tamma Loge, Tu cheez badi hai mast mast….
Shahid was reminiscent as these were songs which he had learnt dance on when he was part of the troop.
While he was on stage on an impromptu thought he walked up to Shiamak and pulled his guru to shake a leg.
The duo danced with gusto and thoroughly seemed to be enjoying themselves
Shiamak and Shahid share a relationship that goes way back in time and it was a moment they both seemed to be living up.