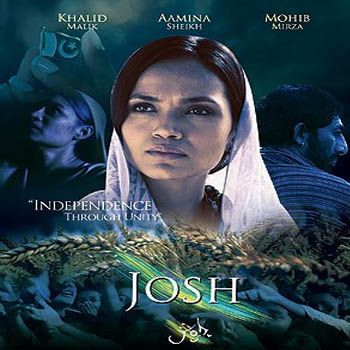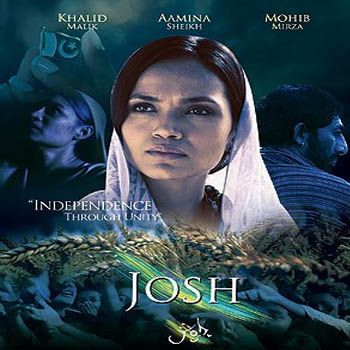 Josh is the brainchild of Iram who dedicated the last 4 years of her life to working on her debut feature film. "Josh is a story of what happens when you find your world turned upside down and you want to take control of your life again," said Iram Parveen Bilal, who is currently in Mumbai for the world premiere of her film. "What happens when you want your life to be much bigger than yourself and about others. It is a story of hope, of trying, of redemption. It is a story of the youth, of Pakistan, of the pain, the pleasure and the spirit of unity and independence.
The film has a stellar cast, with some of the most talented and renowned actors and actresses starring in it. Describing the casting process, Iram Parveen Bilal said: "We begun the casting process a year and a half before the shoot. Numerous meetings, call back and interviews led us to a cast that I think outdid anything I could have written and directed for this film. They are amazing and especially as an ensemble with the killer talented Aamina Sheikh at the helm," said the young director, who hopes to lock distribution deals for this film both in Pakistan and internationally.
Aamina Sheikh, who is one of the most visible faces of stardom in Pakistan, has made her presence felt through captivating roles in TV, film and modeling stints. In this film, she plays the role of Fatima, a committed schoolteacher living the cosmopolitan high life in Karachi, who is devastated when her nanny, Nusrat, inexplicably disappears. Though her friends and family beg her not to disturb the status quo and confront the powerful feudals in Nusrat's village, Fatima travels there to investigate. Will the trials and tribulations deter Fatima's resolve? Will the quest challenge an already complicated romantic relationship? What all shall Fatima have to sacrifice in the search for answers?
In Mumbai, Aamina Sheikh seemed excited and thrilled at the reception she had received across the border: "The media and the festival organizers have been extremely welcoming and it's an honor and a delight to be here."
Josh is essentially the story of a privileged woman whose life is shattered in a single moment. It is the story of a woman in search for a dangerous truth. It is the story of the biggest challenge to Pakistan's still reigning feudalism: the country's youth. The film explores the internal debates the young are struggling with, and how solutions can be attainable if and when they stand united. .Josh is the story of Fatima's search for a dangerous truth in Nusrat's feudal village. The starcast includes Aamina Sheikh, Mohib Mirza, Khalid Malik, Navin Waqar, Kaiser Khan Nizamani , Khalid Ahmed, Parveen Akber, Nyla Jafri, Saleem Mairaj, Adnan Shah Tipu, Ali Rizvi, Faizan Haqquee and many more.
Click HERE to read more from Fashion Central.