It is often said that there are two kinds of 'India' that exist. There's one part of the country that has progressed beautifully and have accepted liberalism and the idea of equality among sexes to a great extent. But there's another part that still thrives on regressive mindset and has no qualms in denying women their basic rights. LIPSTICK UNDER MY BURKHA from the promos promises to take a dig at the patriarchal way of thinking with some funny and hard-hitting moments. So does it really manage to show a mirror to the society and make an impact, let's analyse.
LIPSTICK UNDER MY BURKHA deals with four women of different age groups, all of them residing in the dilapidated Hawai Manzil in Bhopal. Usha Parmar aka Buajee (Ratna Pathak Shah) is the matriarch of this crumbling building and also a widow. Her favourite pastime is reading Hindi romantic novels, similar to Mills & Boon, that ignite a strong desire for a male companion. Shirin (Konkona Sen Sharma) works secretly as a saleswoman and she is very good at her job. Unfortunately, she has to keep this part of her life a secret from her husband Rahim (Sushant Singh), who works and lives in Saudi Arabia for most of the year. Rehana (Plabita Borthakur) is a college-going student who is forced to wear a burkha by her family. She hates it and she too is hiding a secret from her loved ones, which deals with music and kleptomania. Leela (Aahana Kumra) is the most rebellious of all with a devil-may-care attitude. She loves Arshad (Vikrant Massey) but her mother forcefully arranges her marriage with someone else. How these four women have to face acute challenges, presented by society, in order to live a life that they want forms the rest of the film.
LIPSTICK UNDER MY BURKHA gives no time to audiences to get used to the unconventional premise. It straight away delves into the lives of these 'wonder women' and this might be unsettling for viewers. But in 15 minutes, things get better. The characters and their situations are very real. The four principle characters are very easy to identify with and it's a pleasure to witness their quest, as they go about fulfilling their (simple) desires, but with utmost secrecy. Although amusing at first, it is also saddening to know what all women go through in small towns to act upon their wishes.
The challenges and situations are overlayed with smart and humourous writing. Gazal Dhaliwal's dialogues are sure to be noticed and appreciated. It is creatively written, especially the ones recited by Ratna. Alankrita Shrivastava's story is unique and worth being adapted on the screen. Screenplay (Alankrita Shrivastava, Suhani Kanwar) is also written well. What's praiseworthy is that equal screen time has been given to all four tracks. On the flipside, while the first half is brilliant and keeps viewers hooked, in the second half, the story struggles to get into new directions. Hence, the impact is incoherent – it is strong at few places but weak in the rest of the scenes. There's too much happening in the film and it is unnecessary. For instance, the redevelopment track has no purpose as such to the principle plot. Also, in an attempt to become a 'feminist' film, it becomes an 'anti-male' film since almost all the male characters are presented as villains with not a single one who's sensitive and supporter of equal rights. Alankrita Shrivastava's direction is neat. She deserves kudos for picking up such a fresh and challenging subject. It's highly different from what Bollywood is producing these days and that's a very big plus for the film. Also, making a film comprising of four tracks is not easy but she jumps from one track to another seamlessly. Lastly, she keeps the goings on entertaining for most part and doesn't get preachy at any point.
LIPSTICK UNDER MY BURKHA rests on some brilliant performances. Ratna Pathak Shah has delivered several powerful roles but this one is sure to surprise a lot of viewers. Not many actresses of her age will attempt such a risqué character. Ratna not only takes up the challenge but also comes out with flying colours. Konkona Sen Sharma is an absolute delight to watch. She plays her part with full conviction. Plabita Borthakur and Aahana Kumra are the biggest surprises of the film. The cute-looking Plabita is not only a great performer but also a first-rate singer. Aahana gives a highly confident performance. It was a challenge to make this a convincing performance but this young actress does it effortlessly. Vikrant Massey stuns with yet another powerful performance. The actor has been consistently delivering some great performances this year, from HALF GIRLFRIEND to A DEATH IN THE GUNJ. With LIPSTICK UNDER MY BURKHA, he proves that he's an all-rounder who's capable of handling any kind of role. Sushant Singh is good in the negative role. Vaibhav Tatwawaadi (Jaspal) is impressive. Shashank Arora (Dhruv) is strictly okay as his performance gives one a déjà vu of his act in TITLI.
Zebunissa Bangash's music is foot-tapping but songs don't have much scope. Both 'Le Li Jaan' and 'Jigi Jigi' are fine but are not memorable tracks. Mangesh Dhadke's background score however is much better and gives a film a nice, light-hearted touch.
Rohit Chaturvedi's costumes are authentic but also glamorous. Charushree Roy's editing is tight and crisp. Vikram Singh's sets seem straight out of real life. Akshay Singh's cinematography captures the locales of Bhopal very well.
On the whole, LIPSTICK UNDER MY BURKHA deserves praise for its brave premise, characters and storytelling. At the box office however, the film will face an uphill task as the risqué and unconventional content will appeal only to niche audiences and that too just in the metropolitan cities.
Click HERE to read the original article.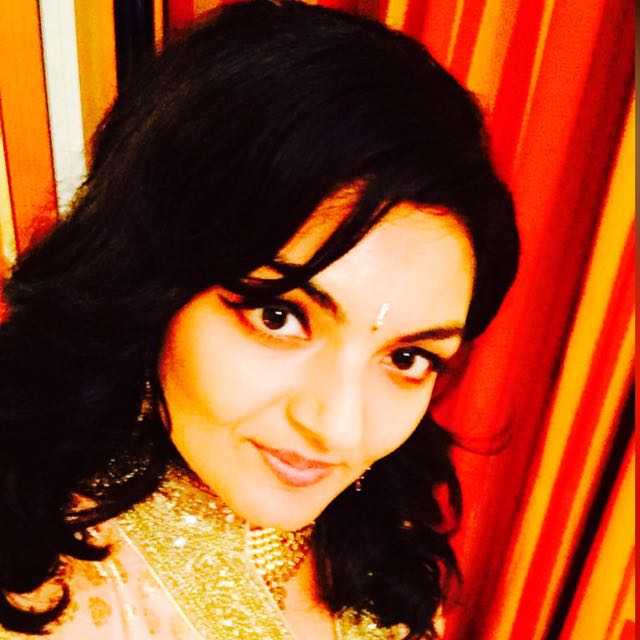 Vote for Shikha Dhingra For Mrs South Asia Canada 2017 by liking her Facebook page.


Loading ...