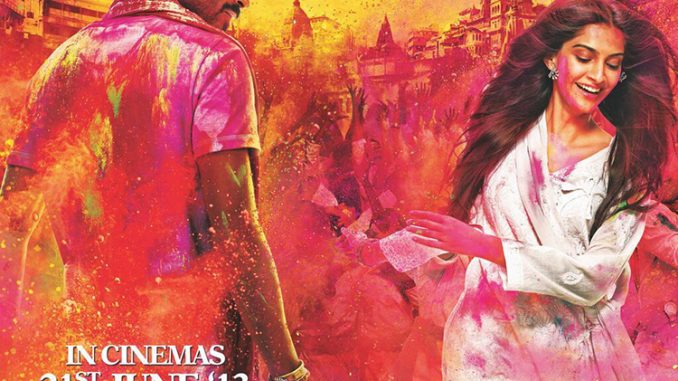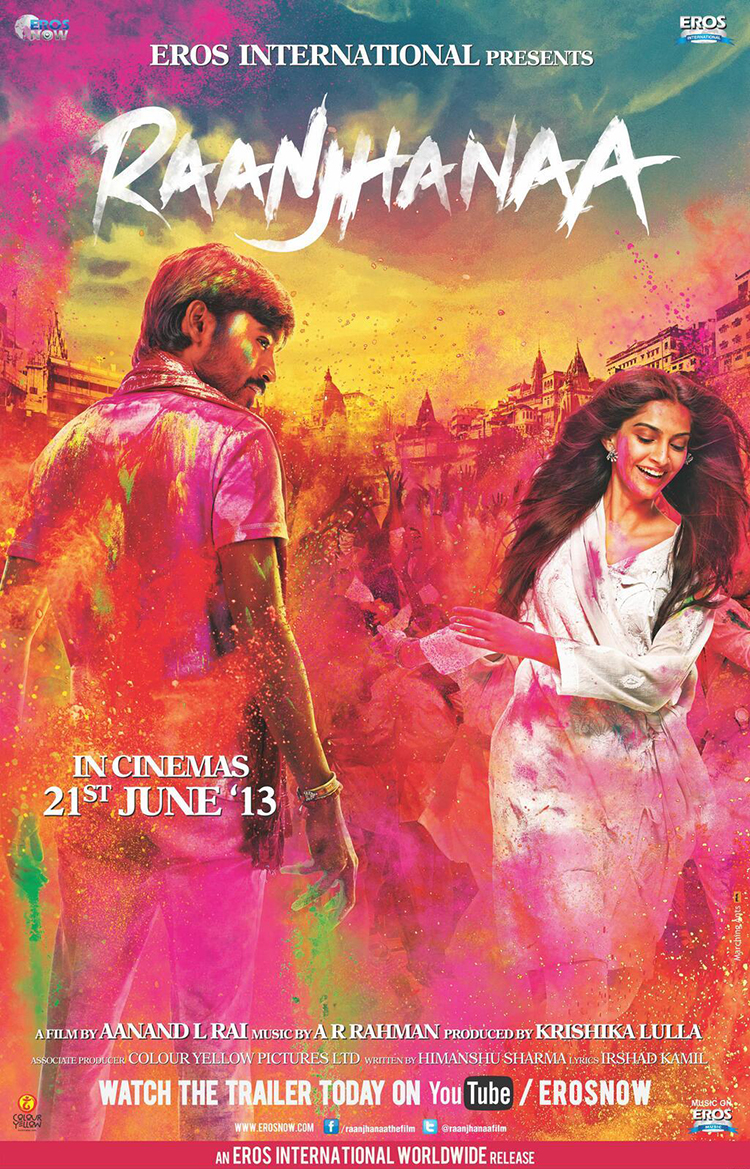 Movie Review
Raanjhanaa
Cast: Dhanush, Sonam Kapoor, Swara Bhaskar, Mohammed Zeeshan Ayub, Abhay Deol (Cameo).
Directed by: Aanand L Rai
Review by: Faisal Saif
Ratings: * * *
They say First love in anyone's life holds a special place especially if the memory is filled with the vibrant musings of the city that you grew up in. They also say First Love cannot be erased from one's memory till the end of Life.
The film tells the story of Kundan (Dhanush) who belongs to a Hindu Pandit family and falls in love with a muslim girl Zoya (Sonam Kapoor) the moment he sets his eyes on her. They both are too small to fall in love though, But as they say, Love also sees no age. Zoya's elders have the hint of some Hindu boy, But they don't know who that boy is. Zoya is sent to Aligarh for further studies and goes to Delhi and meets Akram (Abhay Deol) and she falls in love with this budding politician. But there are complications in this love triangle.
Zoya comes back to Benaras after a huge gap only to find out Kundan is still waiting for her with his Love.
If we talk about the performances, Let me assure you Raanjhanaa scores full marks here. Dhanush is an award winning actor back home in Chennai. He lives the character of Kundan in the film. But somewhere (Only if you look closely), His performance reminds you of his Father-In-Law superstar Rajinikanth. Especially, The Pauses he takes, His eyes expressions etc. Sonam Kapoor is wonderful as Zoya. She enacted her part with the perfect charm and beauty. Abhay Deol is very talented and we don't need any proof here, He performs his (Small) part with the perfect touch. Mohammed Zeeshan Ayub who plays Kundan's friend is superb. Swara Bhaskar is also good.
Aanand L Rai directs Raanjhanaa after Tanu Weds Manu. The first half of the movie is full of Love, Colours and Passion. But the moment Raanjhanaa jumps into second hour, The story takes unusual jump which might disappoint you as a Romantic Movie goer. Because the second half of the film is full of Delhi and It's Politics. At some point (In the second half), You feel cheated. Let me also warn you that Raanjhanaa does have a Sad Climax which might become another disappointment.
Musically, The film is wonderful. The songs are already a chart-buster especially "Tum Tak" and "Raanjhanaa Huaa Main Tera". The song are also filmed in a beautiful manner. The camera work and production values are class apart. The Editing part is very weak in the second half. But at the end of the day, It's the dragging screenplay which plays a spoil sport here and not the film's Editor.
Raanjhanaa strictly works for it's extra-ordinary First Half, Some good Music and superb performances by the actors. I have my own doubts on 'Public Reaction' after they have watched the film.