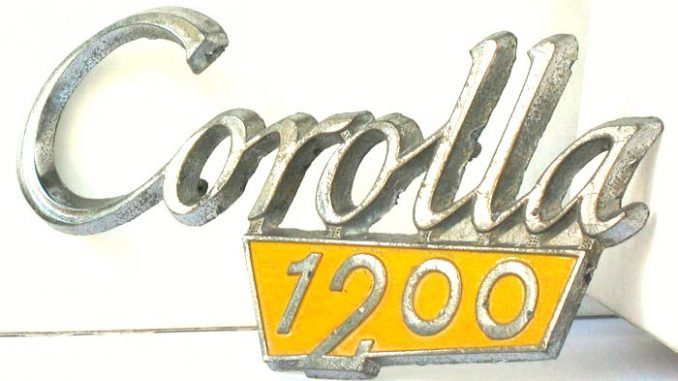 This article was last updated on April 16, 2022
Canada:

Oye! Times readers Get FREE $30 to spend on Amazon, Walmart…
USA:

Oye! Times readers Get FREE $30 to spend on Amazon, Walmart…

One of Toyota's longest running models, with over 30 million vehicles sold across 140 countries since its inception in 1966, the Corolla has the distinction of being the best-selling vehicle of all time.
How It All Began
When the Olympics were held in Japan during the year 1964, roads and infrastructure across the country received dramatic improvements. Seeing this as the opportunity to sell a great many vehicles, Toyota got to work on developing a car that would outshine everything else that stood next to it. The goal was to build a car that not only served the domestic market, but that could be sent out in to the world and conquer it.
With such grand aspirations, the company had to give this car a name reflective of its ambitions and consequent legend. "Corolla", a word originating from a Latin term meaning "crown of flowers" or "small crown" is said to have been chosen with hopes that the car would bloom and rule the small car category of the automotive market.
First Generation: 1966 – 1970

Billed as a "car for everyone", the first Corolla came to the domestic Japanese market in November, 1966. Featuring the revolutionary McPherson strut suspension and a segment leading 1.1L motor, the first generation Corolla was an outstanding piece of engineering right out of the gate. During this first year, just 15 Corollas were exported. By 1969 Toyota was exporting over 100,000 Corollas to most of the world.
Second Generation: 1970 – 1974

In addition to rounding out the overall design of the car, this second generation also saw upgrades under the hood. Corollas now came with either 1.4L or 1.6L engines; the company called this generation's vehicles as "comprehensively enhanced performance for the high speed era". The Corolla lineup would now include 2-door and 4-door sedans, a coupe, and even a van.
Third Generation: 1974 – 1979

Safety and comfort features were the driving force in this generation of Corolla. The Corolla's Chief Engineer called this new model the "ultimate family car". In response to global concerns about vehicle emissions pollution and consequent strict regulations, the Corolla became a leader in cleaner operating small cars. The Corolla was fast becoming a global pièce de résistance and now included 5 different body types (2 & 4 door sedans, hardtops, vans, liftbacks, and coupés).
Photographs courtesy of Toyota Motor Corporation.
Kanishka Sonnadara is a member of AUTOMOTIVE.alliedfusion.com and can be found on Twitter @autoKsS
You can publish this article on your website as long as you provide a link back to this page.