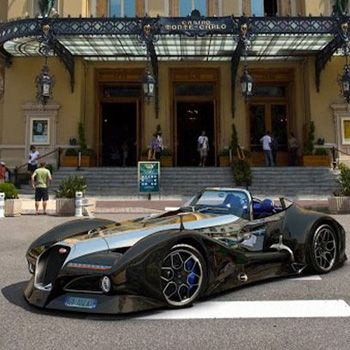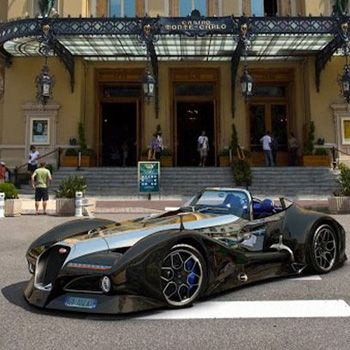 Recently, Bugatti indicated that it's not going to start working on a new model replacing the world's fastest car anytime soon and the recent grim news of the company struggling to sell the stockpile of 40 Veyrons worth $85 million makes the situation even worse. But, Italian designer Alan Guerzoni has conceptualized a new Bugatti 12.4 both in the coupe and spider versions, which is a fine blend of classic design and modern technology.
Dubbed the 'Bugatti 12.4 Atlantique', the streamline racer concept brings the best of both the worlds as it designed to look as if it were a work of the 1930s but underpinned with technology from the modern Bugatti 12.4 Veyron.
According to Alan, the Bugatti Veyron's design lacks in passion and the Bugatti 12.4 Atlantique is the right interpretation of what the legendary marquee's modern car should be like. By judging the design, the Bugatti 12.4 Atlantique looks like the car Captain Nemo would have driven and garage it onboard his submarine, the Nautilus.
The overall design of the concept also closely resembles the Aero Coupe made by the British motoring company, Morgan. It takes its inspiration from the 1935 Type 57SC Atlantic coupe and has similar swooping body lines. But the exterior is also quite generously peppered with modern touches like the LED headlights and the beautiful tail-lamp cluster.
On the inside, the materials used for cockpit are top quality leather, mahogany, aluminium and carbon fiber making a fusion of classic with modern design elements. The spider version has an amazingly conceptualized hard-top retractable roof which transforms the car into a track-ready beast.
Click HERE to read more from Fashion Central.