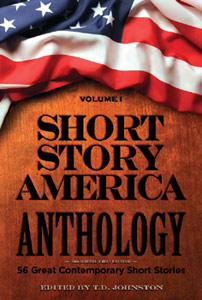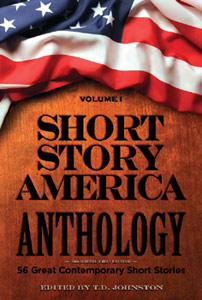 Coming in late April, by popular demand: The Short Story America Anthology, Volume I will be available for Kindle and other electronic reading tablets. We are delighted to offer this great collection of today's short stories in multiple formats (and many thanks to all of the readers who have added the hardcover first anthology to your libraries…your words of praise for the stories and their authors are deeply felt and appreciated). Also coming soon: audio short stories and the new Short Story America website! The web address will remain
www.shortstoryamerica.com
, but the site will be easier to use, and will no longer require a log-in (we want readers, writers, teachers and students of this great literary art form to have easy access to the Contemporary and Classics Libraries, audio stories, etc., without the need to remember a login and password). Stay tuned for Kindle, audio, and the new website, and please remember to support our mission by owning a copy of the first anthology (our only revenue is from sales of the book, so please support us!). In the meantime: Enjoy!
THE SHORT STORY AMERICA ANTHOLOGY (56 great stories, 544 pages, hardcover, dust jacket). Price: $29.95 (FREE SHIPPING in the U.S.)
"Witness the renaissance within the pages of Short Story America. New life to literature! These stories are food for the famished souls of today's readers."
— Thomas Fortenberry, author, editor and former judge of the Georgia Author of the Year Awards and The Robert Penn Warren Prize for Fiction.
"Short Story America is literary fiction at its best!"
— Myra King, author, winner of the Global Short Story Prize
"Short Story America is like opening a window on a blooming spring garden following a long cold winter. I've been deeply impressed by the quality and diversity of the fictional voices found on this glorious site, as this first anthology so splendidly reveals. Here's to a long life and much more to come from the current and future voices of Short Story America."
— Jim Dodson, editor, Pinestraw and O. Henry magazines, and best-selling author of Final Rounds and Faithful Travelers.
"There is something so delicious – so intense and immediate – about a good short story. If a novel is a dense layer cake, to be savored over time, the short story is a square of rich, bittersweet chocolate. In our hectic, busy age, a well-made literary "snack" is a fine thing indeed. This anthology – extraordinary in both quality and diversity – represents a long and overdue re-commitment to this uniquely satisfying art form. Bravo!"
— Margaret Evans, editor and columnist, Lowcountry Weekly
Paul Collins, author of Mack Dunstan's Inferno / Mystery of Everyman's Way
Contact him on : http://www.facebook.com/#!/authorpaulcollins