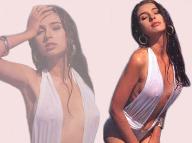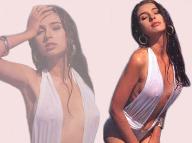 Indo-Polish actress Lisa Ray, who was recently named 'one of the most beautiful Canadians' by Hello magazine is delighted by the honour but she doesn't want to take it too seriously.
"It is a wonderful feeling to be rated most beautiful, but these rankings are not to be taken too seriously. It is an honour, but it hardly matters at the age of 37," said the model-turned actress.
Ray, who started her journey as a model in India, was first noticed for starring in Nusrat Fateh Ali Khan's famous song 'Afreen'.
After a short stint in Bollywood the actress returned to Canada and has been doing films there but Ray refuses to be categorised.
"I am not in favour of categories, rather than being called an Indian or a Canadian, I'd prefer to be called a world citizen," Ray told PTI over phone from Toronto .
"It is funny, maintaining these dual personalities. I have two profiles — people know of a different Lisa Ray in India and here I have a separate identity as an actor," Ray added.
Ray's last Hindi film was Deepa Mehta's Oscar-nominated 'Water', which also starred Bollywood hunk John Abraham.
The actress who made her debut in Bollywood with 'Kasoor' is "grateful to India" for giving her recognition as an actress and model and wishes to visit this country more often.
"India provided me with a platform and laid the foundation of my career. I wish I could spend more time here, but now I only come for meditation or for the promotion of Rado," she said.
Ray recently starred in Canadian films like 'Kill Kill Faster Faster' a thriller and 'I can't think straight' where she played a lesbian.