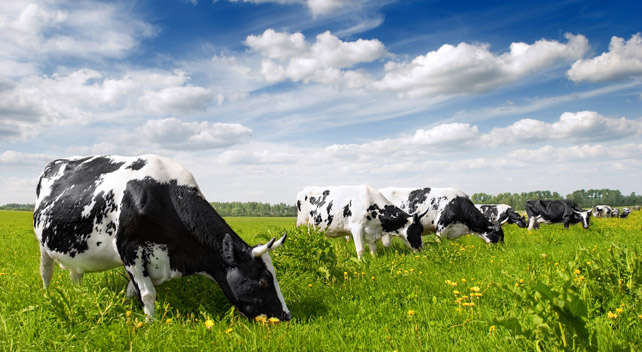 This article was last updated on April 16, 2022
Canada:

Oye! Times readers Get FREE $30 to spend on Amazon, Walmart…
USA:

Oye! Times readers Get FREE $30 to spend on Amazon, Walmart…
On National Milk Day, World Animal Protection research reveals overwhelming support for better welfare standards for dairy animals
A new survey, commissioned by World Animal Protection, has revealed the cruel treatment of animals in local dairies in India is unacceptable to almost 90% of people who responded highlighting strong support for better protection of dairy animals across the country.
Almost half of those surveyed were unaware that millions of dairy animals are being kept in illegal, unregulated local dairies in their cities and suburbs. Animals suffer in cruel, barren and unsanitary conditions, often deprived of their basic needs, such as access to clean water and food, and being tethered their whole lives.
With almost 300 million dairy cows and buffalo, India is by far the largest dairy producer in the world. People care strongly about the welfare of animals, with 90% of respondents wanting to see better lives for dairy animals that provide milk for them and their families.
The survey also reveals:
almost 90% of people surveyed strongly agree dairies should be closed if they don't consider the welfare needs of dairy animals
almost 87% think the government should intervene and bring in better welfare standards and practices to protect dairy animals
nearly 90% are more likely to buy products from a company that sources from dairies adopting better animal welfare practices
3 out of 4 who regularly buy dairy brands, would be willing to pay 5-10% more for products that come from dairies offering better animal welfare.
The survey results have prompted World Animal Protection, on National Milk Day, to call on the people of India to demand for better welfare for dairy animals in India.
Gajender Sharma, Country Director of World Animal Protection India, says:
"It's unacceptable that animals are living in appalling conditions, not meeting their basic needs. These results show that people want better welfare for our dairy cattle, and it matters to them where their milk comes from.
"This is why, we are asking people to join us in calling on the government to end the suffering of dairy animals, by committing to phase out local dairies, and ensuring better welfare standards for dairy animals in India.
"Illegal local dairies that disregard the welfare needs of animals need to end. These dairies keep animals in conditions most people find unacceptable, and also cause environmental and health concerns in our cities.
"We'vemade great progress,since 2014,with the introduction of the first National Dairy Code of Practice for the Management of Dairy Animals in India, which offers guidance on humane and sustainable practices in our dairies. We now need to see this code implemented and enforced without delay."
Maj. Gen. (Dr.) R. M. Kharb, Chairman, Animal Welfare Board of India (AWBI) says:
"AWBI strongly supports the adoption of better welfare practices for dairy animals in India. Implementing guidelines from the National Code of Practice, developed by the National Dairy Research Institute, in partnership with World Animal Protection, will help dairy animals live happier, healthier and more productive lives.
"In 2015, AWBI issued an advisory to all state governments, recommending they implement the guidelines of the National Code of Practice to ensure better welfare of dairy cattle. This will not only promote and protect the welfare of dairy cattle, but will also lead to sustainable dairy farming."
World Animal Protection is calling the Department of Animal Husbandry, Government of India to end the suffering of dairy animals, by phasing out local dairies, and implementing welfare standards that protect all dairy animals across India. Sign the petition here: www.worldanimalprotection.org.in/protect-dairy-animals-india
India is home to the world's largest dairy herd, with numbers continuing to grow. An ever increasing demand for milk, is pushing productivity, with dairy cattle being forced to produce milk in unnatural and highly stressful situations. Up to 50 million dairy animals are suffering every day in unacceptable conditions on dairy farms; with millions kept in illegal local dairies located in our cities and suburbs (known as urban and peri-urban dairies).
These animals are living in in overcrowded, barren conditions, causing them immense suffering and stress. They suffer malnutrition, have inadequate sheltering and don't have access to proper breeding and healthcare facilities.
Without intervention, millions more dairy animals will be kept cramped indoors, spending their whole lives tied up, unable to interact as herd animals, and denied their basic freedoms. Dairy animals, like all animals have a right to live a life where they can express natural behaviour, and be free from pain, stress, suffering, hunger and thirst.
The survey is part of World Animal Protection's campaign to improve the lives of dairy cows and buffaloes used for milk production in dairies across India. We are working with corporates, milk cooperatives, retailers and industry associations to create better lives for dairy cattle; and are moving the government to improve welfare of dairy animals.
The survey was conducted in the month of October 2016. 3000 people were interviewed across six cities in India, including: Delhi, Mumbai, Kolkata, Chennai, Hyderabad and Bengaluru.
You can publish this article on your website as long as you provide a link back to this page.