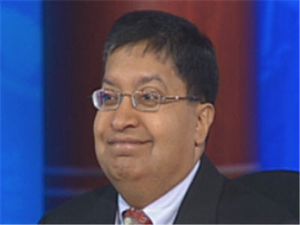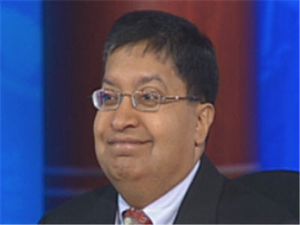 Subodh Kumar is listed in Who's Who In Finance and Business 2008-2009.
Mr. Kumar's working life started as a chemical engineer in the engineering department of Imperial Oil, the Canadian subsidiary of Exxon. Mr. Kumar was part of a team entrusted with debugging an operating unit of a refinery in order to bring it up to design specifications, within a set time and budgeted cost. While working with the team as a fresh engineer, his interest in finance developed and he returned to university to study for an MBA which he received in 1976.
Mr. Kumar started in 1976 with CIBC World Markets (the capital markets subsidiary of CIBC, a major Canadian bank), as a Quantitative Analyst. He was appointed a Managing Director in 1988. Previously focusing on Canadian markets, Mr. Kumar initiated in 1999 coverage of the U.S. markets to complement his global coverage. Most recently, Mr. Kumar acted as the Managing Director, Chief U.S. Investment Strategist. An investment strategist since December 1979, his focus is on asset allocation and sector selection. He stressed a global market and opportunities arising therein. In addition to funds flows and valuation attributes affecting investments, his work incorporates political, social and financial agendas of governments and global markets. Since 2006, Mr. Kumar has provided globally oriented investment strategy perspectives through Subodh Kumar & Associates, a division of StrategeInvest Inc.
Mr. Kumar has provided strategic investment advice by personally visiting large and small institutional clients in 93 cities in Canada, United States, Europe, Asia and the Middle East. His market views are regularly sought by major global media organizations (Bloomberg, CNBC, CNN, ROBTV, NDTV, Financial Times, Wall Street Journal, Globe & Mail, Nikkei Dow Jones, Reuters, AP). He has regularly participated in investment forums such as at the New York Society of Security Analysts, the Stamford CFA Society, the Toronto CFA Society as well as the Forbes Advisory Institute round table. Mr. Kumar has produced extensive and detailed, regular and special topic Portfolio Strategy reports for retail and institutional investors.
Mr. Kumar's professional accomplishments include having been from 2000 to 2006 on the Pension and Benefits Investment Committee of CIBC which oversees investment advisors and monitors investment returns. As Chairman of the Special Research Series Stock Focus List Committee from 2003 to 2006, its returns were demonstrably upper quartile versus similar lists over both short-term and multiyear investment periods. In 2005 Bloomberg recognized him as having the most accurate market forecast of their Wall Street Strategists' survey. In the difficult market of 2000-2001, Bloomberg identified Mr. Kumar as having the best market result (by then favoring bonds and real estate) of their analysis of Wall Street Strategists.
In charitable work, leading a CIBC team using its seed capital over 1993-2000 to generate investment returns, profits of a cumulative 1.7x the seed capital were donated to the YMCA.