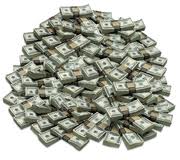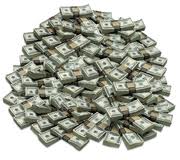 Last week saw winning tickets for Wednesday's 6/49, Friday's Max and Saturday's 6/49 all purchased in Ontario. This past Wednesday's 6/49 saw the winning ticket in Edmonton so that breaks the streak. Now Friday's Lotto Max at $10 million and Saturday's 6/49 at three point five million is anybody guess. I've already got tickets so I've got two chances to go home with something. On the other hand, I've got two chances of losing, but let's not be negative about my gambling on two chances in a zillion. Don't take all the fun out of my daydreaming!
What's to do this weekend? You know me, a bit of a cinema buff. If I look over Cinema Clock. I see lots of interesting things: Pirates of the Caribbean: On Stranger Tides, Kung Fu Panda 2, but more importantly, Woody Allen's latest opus Midnight in Paris which garnered 92% on Rotten Tomatoes. Wow, that score is way up there.
I will point out some films which have been out for a couple of weeks like Thor, Fast Five, and Certified Copy and I note that you can still catch some older films like Source Code, Hanna, The Lincoln Lawyer, and The Adjustment Bureau.
History: June 2, 2006: the Toronto 18
The 2006 Toronto terrorism case refers to a series of June 2, 2006, counter-terrorism raids in the Greater Toronto Area that resulted in the arrest of 18 people (dubbed the "Toronto 18") alleged to be members of an Islamic terrorist cell plotting a series of attacks against targets in Ontario, Canada. (Wikipedia: 2006 Toronto terrorism plot)
Luminato: June 10-19, 2011
I'll be writing about this separately in the coming days, but here's a reminder. This year marks the fifth time Luminato, Toronto's festival of arts and creativity, will be taking over stages, streets, and public spaces in an annual multi-disciplinary celebration of theatre, dance, music, literature, food, visual arts, fashion, film, magic and more. More than 150 concerts, performances and events are being put on with most of them free.
Gay Pride Month
This month the festivities are on with the grande finale, the Gay Pride Parade, happening on Sunday, July 3. (see June is Takei Pride Month)
Canada Post
Winnipeg was the scene of the first of a series of rotating strikes: 24 hours of picketing. Apparently the two sides are talking, but who's going to blink first? At least rotating isn't as bad as a national strike, I guess.
Happy Birthday
Anderson Cooper of CNN fame turns 44.
See you all around on the pages of Oye! Times.
Lotto Max: Fri Jun 3: $10 million (No MaxMillions)
Lotto Max: One chance in 28,633,528
6/49: Sat, Jun 4, 2011: $3,500,000
Lotto 6/49: One chance in 13,983,816
All the latest winning numbers
You can visit the Lotto web site and check out all the latest winning numbers including Poker, 49, Lottario, Keno, Pick 4, Pick 3 and Payday. Of course, all the Encore numbers can be found there as well.
Click HERE to read more from William Belle
Article viewed at: Oye! Times at www.oyetimes.com