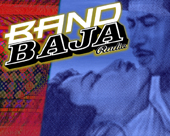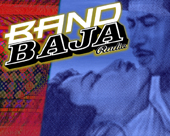 Our beginnings were humble, but the idea is big! Five years ago,
Moin Jamal
, media veteran and founder of
Ad Asia Advertising
, started
Band Baja
with a very simple concept – if you create a good radio programme, people will listen. We started small, very small, in the middle of the night, once a week for just one half-hour at 11PM on CHIN Radio. As the months flew by, cab drivers, shift workers and a host of others spread the word about the new music show called
Band Baja
and our audience grew.
Eventually, time became available on 770AM, and we started our Friday primetime broadcast. From the very beginning, we have been blessed with community support and we expanded to include a Sunday broadcast. Soon afterward, we commenced negotiations with Canadian Multicultural Radio (CMR). The most recent recipient of a broadcasting license, CMR is dedicated to providing quality radio programming for Toronto's ethnic communities, and when we were approached, it seemed a natural fit.
On June1st, 2009, Band Baja switched its broadcast signal to CHTO, on 1690AM. Band Baja is heard 5 days a week, from 2PM to 4PM. As our listeners know, our show celebrates South Asian life in Toronto – the music we listen to, the movies we love, and the events that touch our daily lives. From the beginning, we have enjoyed the support and sponsorship of a number of brand leading corporations such as Rubicon, TWI, National Spices and Shezan. Like our sponsors, we have become leaders in the South Asian radio market. Hit music, fireside discussions, poetry readings, traffic updates, interviews and live news and culture updates from South Asia, make up the Band Baja experience. It's a "no borders" programme for the entire South Asian community, where Bollywood tracks spin alongside Lollywood classics.
A station with a social conscience, Band Baja is also very focused on providing essential information and aid for the needy. Within hours, Band Baja managed to organize fundraising campaigns and initiatives for Tsunami Relief and most recently, for the victims of the earthquake in Pakistan. "Art without borders, aid without borders" is our mantra.
{youtubejw}yfcL7lGemVE{/youtubejw}
 
Band Baja – Your Afternoon Radio Show
For further information, sponsorship information and interviews, please contact:
Band Baja Radio