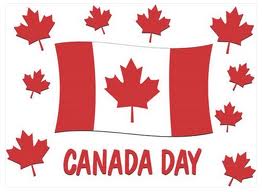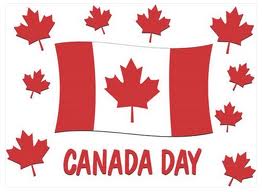 Hey! It's a four day week. Canada Day on Friday!
This past Saturday, after a 58 hour marathon session, parliament passed a bill ordering the postal workers back to work. (see Oye! Times, Sun Jun 25/11) Surprisingly enough or not surprisingly enough, the terms of the back to work legislation offer the postal workers less than Canada Post's last offer. Excuse me? CUPW puts its union members through this exercise and its members end up with less? Gee, now who's going to be tickled pink by that one? – Mail service is expected to resume on Tuesday.
IIFA Awards 2011
Can you get enough of this? See The 2011 IIFA Awards: And the winner is…, Oye! Times Sun Jun 25/11. There are some videos posted plus a list of the winners. Be sure to check out Annandi Merhai's photographs of the festivities over the three days: June 23rd, June 24th, and June 25th.
Oye! Times member Bambai Ka Babu also has added some photos of the IIFA event here, here, and here.
The Toronto Jazz Festival: June 24 – July 3
Check out the official web site for a complete listing of concerts. What's coming up? On Tuesday, June 28, we will have the jazz rock fusion group Return to Forever. This experimental group, big back in the late 1970s and early 1980s has seen a number of personnel changes while remaining centered on keyboardist Chick Corea. Tuesday's line-up will include Corea plus bassist Stanley Clarke, drummer Lenny White and guitarist Frank Gambale with special guest violinist Jean-Luc Ponty.
Gay Pride Week: June 24 – July 3
There is plenty going on during the week so check out Pride Toronto.
The Gay Pride Parade
The parade is Sunday, July 3 at 2pm.
Book Review
Check out my review of a new book: A Billion Wicked Thoughts. Back in 2006 AOL got into a lot of hot water for releasing data on twenty million searches done by 650,000 users. The authors analysed this information to report on what we all are really looking at on the Internet. This is a no holds barred look at the inner workings of our wicked minds.
Movie Review
I saw the film A Tree of Life on Saturday and report back on how this epic film of 2 hours and 18 minutes portrays the eternity of life through an American family of the 1950s. Arty or just too long?
Art Review
Suminagashi? What the heck is that? Well, my friends, you are in for a treat. This 2,000 year old painting technique is presented in a few video clips which when coupled with a nice music make for a hypnotic new age presentation. I found it mesmerizing. Check out Painting on Water. Yep, you heard me: painting on water!
How to avoid getting hit by a train: Ha! Ha! Ha!
Seagull steals a video camera
This is quite amusing when you realise what you're watching.
Lotteries
Both the Max and the 6/49 were carried over. If there is any conciliation about me not winning, it's that nobody won.
6/49: Wed, Jun 29, 2011: $15,000,000
Lotto 6/49: One chance in 13,983,816
Lotto Max: Fri Jul 1: $15 million (No MaxMillions)
Lotto Max: One chance in 28,633,528
All the latest winning numbers
You can visit the Lotto web site and check out all the latest winning numbers including Poker, 49, Lottario, Keno, Pick 4, Pick 3 and Payday. Of course, all the Encore numbers can be found there as well.
See you all around on the pages of Oye! Times.
Click HERE to read more from William Belle
Article viewed at: Oye! Times at www.oyetimes.com