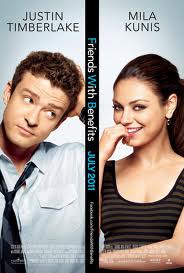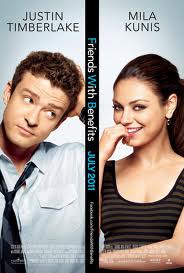 Sorry, is anybody getting tired of my inane ramblings about winning the lottery?
Last weekend saw both the Max and the 6/49 carried over. However, that carried over 6/49 pot of $7,821,050.90 (where do they get ninety cents?) was won by some lucky soul in Ontario this past Wednesday, July 20. Do I hear any screams in the audience?
Friday's Max stands at $15 million and Saturday's 6/49 is $3.5 million. That's where I got the eighteen point five for the title of the article. 🙂
Beaches International Jazz Festival
Running from July 15 to 24, this musical extravaganza offers a ton of stuff – yes, a ton – to see, to hear, to do and to eat. The official web site explains it all and more. It's season number twenty-three so why not get downtown, get outside and enjoy a great part of Toronto!
FYI: Environment Canada is saying that Saturday's high will be 32C with a 60% chance of showers. Sunday's high will be 28C with some cloud.
The Movies
Opening on Friday is Friends With Benefits with Justin Timberlake but I'm sorry to report Rotten Tomatoes is only showing a score of 57%. Friends with Benefits adds nothing new to its well-worn rom-com formula, but the chemistry between Justin Timberlake and Mila Kunis is almost enough to carry the movie by itself.
Also opening is Captain America: The First Avenger which has clocked in on Rotten Tomatoes with 71%. With plenty of pulpy action, a pleasantly retro vibe, and a handful of fine performances, Captain America is solidly old-fashioned blockbuster entertainment.
What? You haven't yet gone to see Harry Potter and the Deathly Hallows Part 2? Here are my other recommendations for those who can't make up their minds.
Horrible Bosses: not bad but it's not a clear winner. Beginners proves you don't have to spend hundreds of millions of dollars to make a good film. Of course getting somebody like Christopher Plummer to charm us makes the day. Larry Crowne: Tom, Tom, yes you snagged Julia Roberts to star with you but you didn't snag a great script. Transformers: Dark of the Moon is a loud, in your face special effects extravaganza. Rotten Tomatoes rates it at 37% but it's making a zillion at the box office. The Tree of Life is an art film; good but a bit long. Green Lantern, what can I say? $200 million and I wonder if the movie studio will ever dig its way out of the red. Bridesmaids turned out to be a heck of a lot better than I was thinking; I was actually surprised and would now say if you're in the mood for a romantic comedy with some gross-out laughs, check this out. Super 8 was a well done action mystery centered on a bunch of kids in the tradition of Spielberg (who produced). Kung Fu Panda 2 is just quite simply some great family entertainment. Take your kids but enjoy it yourself. Midnight in Paris is a wonderful adult film with Paris as the backdrop and oh what a backdrop it is. I thoroughly enjoyed this Woody Allen film and you will too. X-Men: First Class is a good film and an excellent reboot of the series. It's a prequel with a whole new cast but well done with a good story.
Also, for those who are film aficionados check out "Movie Previews: 2nd Half of July 2011" for a preview of a few films opening in the next two weeks.
Summerlicious: July 8 – 24
Your last chance, your last weekend for this food extravaganza. Summerlicious is your chance to try out a new restaurant. The prix fixe is the time to try something new without blowing your entire pocketbook so have a look at something new. Toronto has a lot, and I mean a lot, of great places to eat.
Lotto Max: Fri Jul 22: $15 million (No MaxMillions)
Lotto Max: One chance in 28,633,528
6/49: Sat, Jul 23, 2011: $3.5 million
Lotto 6/49: One chance in 13,983,816
All the latest winning numbers
You can visit the Lotto web site and check out all the latest winning numbers including Poker, 49, Lottario, Keno, Pick 4, Pick 3 and Payday. Of course, all the Encore numbers can be found there as well.
References
Wikipedia: Annual events in Toronto: August
August
* Roncylicious, a showcase of the diverse flavours of Roncesvalles Avenue, running August 4th through 31st, with over thirty participating businesses. [1]
* The Canadian National Exhibition (CNE, or "the Ex").
* The Taste of the Danforth festival showcases the mostly Greek culture of The Danforth and has expanded to include other cultures of the area.
* The Mabuhay Philippines Toronto Summer Festival- the largest celebration of Philippine heritage and culture in Canada.
* Festival of South Asia – A festival of the South Asian culture of Gerrard India Baazaar.
* Muslim Fest- Festival Celebrating the Best in Muslim Art & Entertainment – Annual Festival Celebrating the Best in Muslim Art & Entertainment.
* Toronto International Dance Festival
* Toronto Buskerfest- A festival of Street Performers.
I have been to buskerfest a few times and it is always a blast. If you haven't been, you have to try this out. Funny, entertaining and sometimes simply amazing.
* Taiwanfest previously known as TCF (Taiwanese Cultural Festival).
* Toronto's Festival of Beer- Toronto Beerfest in Historic Fort York.
* Markland Wood Annual Family Fun Day is held on the second Saturday in August, celebrating summer with clowns, The Toronto Police and Firefighters, games, face painting and lunch.
Click HERE to read more from William Belle
Article viewed at: Oye! Times at www.oyetimes.com